Description
Join fellow #film, #television and #media innovators for an evening of live demos and conversation from companies developing great media tech, #startups, amazing #webseries and film/tv content in New York.
NY Media Night is a Monthly Showcase of the Technology and People helping to shape the future of Film/Television/Video/VRWe also invite storytellers & innovators who will come to discuss the industry, share insights and advice.We also invite storytellers & innovators who will come to discuss the industry, share insights and advice.
SCHEDULED AGENDA*:
6pm-6:35p: Arrivals & Networking
6:35-6:40p: Introductions & Announcements
6:40-6:50p: WheresMyMedia Demo (William Steele)
6:50-6:55p: Audience Q&A
6:55-7:05p: SportGuru Demo (Ken Zamkow)
7:05-7:15p: Audience Q&A
7:15-7:40p: Special Presenter: Forest Conner, Data Scientist, VHX
7:40-7:50p: Audience Q&A
7:50-9:00p: Networking
9p: Exit
*Subject to change
Tickets for this event

sell out

quickly so please get your spot as soon as possible.

TICKETS SALES END MONDAY, APRIL 25th @ 6PM EST. NO TICKETS SALES WILL BE AVAILABLE AT THE DOOR.

EVENT PRODUCED BY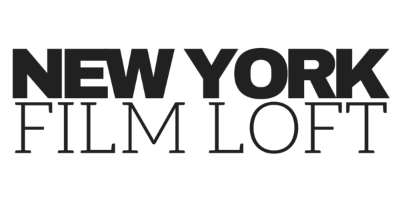 New York Film Loft brings together an amazing community of storytellers, thought leaders, businesses, and investors interested in disrupting the world of Film, Television, Virtual Reality, and Digital Media. Visit New York Film Loft at http://www.nyfilmloft.com/ or Follow them @NYFilmLoft. Also, visit http://on.mash.to/1IPQNlI to find out why Mashable, MasterCard & 9 VC's chose them as one of 9 hot startups to watch at 2015 SXSW
---
GET INVOLVED:
DEMOS: If you would like to submit yourself/your company to DEMO at NY MEDIA NIGHT, please submit HERE.
SPEAKERS: If you would like to speak at NY MEDIA NIGHT, please CONTACT US
VOLUNTEERS/HELPERS: Want to pitch in? Shoot us your NAME, COMPANY, JOB TITLE and CONTACT INFO here (hello at nyfilmloft dot com)
HOST AN EVENT: If you're a company, a co-working space, or an organization that would like to bring NY MEDIA NIGHT to your members/employees, please CONTACT US!
MEDIA PRESS/BLOGGERS: Contact Daron Jenkins for inquiries, interviews and press passes.
SPONSORSHIP/PARTNERSHIPS: Reach out for more information for this and future NY Media Night events.
---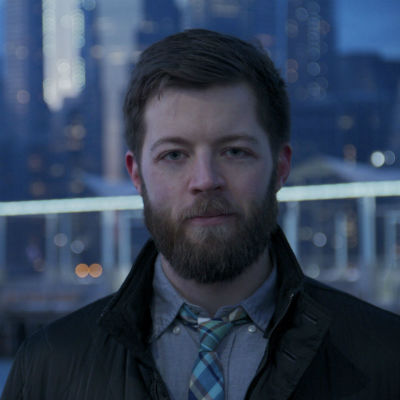 FEATURED SPEAKER: Forest Conner | Data Scientist, VHX
Forest Conner graduated from Rensselaer Polytechnic Institute in 2006 with a dual-degree in Computer Science and Psychology, specializing in Artificial Intelligence Research. He subsequently worked in the tech world until his entry into the dual MBA/MFA program at NYU Tisch School of the Art and Stern school of business.
Through the dual-degree program, he focused his study on independent film production and entrepreneurship in the film industry while also producing numerous award-winning short films and web series. In addition, he is a 2014 fellow at NYU's Cinema Research Institute where he explored the connections between film and audience through a system of creating common personality types.
Forest currently works at the digital distribution company VHX as a Data Scientist where he analyzes both filmmaker and audience behavior to create insights into effective models of distribution for independent films. He is also producing two feature films, the sports documentary Anatomy of an American Dream, and the dark comedy Gordon.

ABOUT VHX
VHX is a video distribution platform built for everyone. We empower creators to sell their work from their own websites, directly to their fans.
Everything that used to be sold on DVD can be sold on VHX. We have helped publishers sell films, TV shows, comedy specials, live concert footage, lectures, web series, fitness, education, and more. Our publishers have grossed over $9.4 million and served over 1.5 million happy customers to date. Visit VHX @ http://www.vhx.com
PARTICIPATING COMPANIES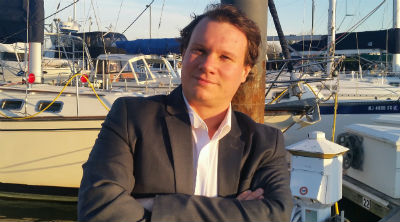 WHERESMYMEDIA
William Steele, CEO
William Steele is the founder and CEO of WheresMyMedia, a startup founded on a boat in NYC harbor. With a degree in physics and nearly 20 years doing IT and software development for the media and entertainment industries, he uses his unique combination of skills to solve complex issues for filming and producing content. "Creative professionals should be allowed to focus on what they do best, being creative. If you design tools that are intuitively functional and natural extensions of the creative process you will get the best results out of the creative process while putting in the least amount time in production and post.", says William Steele.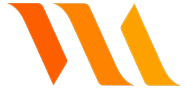 ABOUT WHERESMYMEDIA
Some companies were founded in garages or basements, WheresMyMedia was founded on a boat in NYC harbor. WheresMyMedia reinvented Media Asset Management with it's flagship platform VelociFile, a truly mobile tool for accelerating media management, collaboration, and workflow. VelociFile was specifically designed for overcoming the challenges of multi-location production and post. With advanced tools for rough-cuts, logging, A/V QC, review, and approval, metadata and accelerated file transfers, VelociFile is your workflow easy button. VelociFile is the only system available as a rentable standalone hybrid cloud system that can physically travel with you to your film and production sites.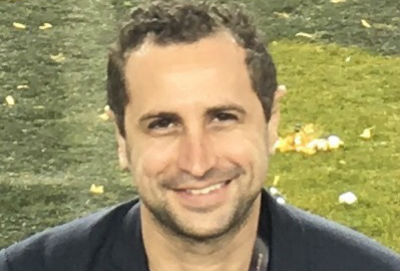 SPORTSGURU
Ken Zamkow, Founder and CEO
Ken is the founder and CEO of SportsGuru, the place where fans talk about sports via short videos.
Prior to SportsGuru, Ken was Head of Marketing for LiveU and managed strategic initiatives, where he helped turn the company's patented cellular bonding technology into a standard part of daily sports and news coverage. Ken established the company's early strategic relationships with the NFL, NBA, MLB, NHL, large sports networks, and online publishers. He was closely involved in the productions of various Super Bowls, World Cups, Olympics, Grammy Awards, US Elections coverage, and more.
Prior to LiveU, Ken led the launch of video and social media products at Business Wire - A Berkshire Hathaway Company; developed Video on Demand (VOD) products at Cox Communications; and co-founded the web solutions firm i-Sites Interactive Media. He holds an MBA from the University of Virginia's Darden Business School and lives in NYC.
He is regularly invited to speak at industry events, including The National Association of Broadcasters (NAB), Digital Hollywood (where he serves on an advisory board), Sports Video Group, Streaming Media, and NY Video 2.0 and others.

About SportsGuru
The SportsGuru app allows fans to easily record short videos of themselves with their opinions and reactions to sports. We make the videos look more professional and fun by adding automated on-screen graphics to provide the look-and-feel of a real sports TV show. We then package the best content for viewing across partner destinations and social media, curated around specific teams or topics. In essence, we're building the first fan-powered digital sports network.
Download the SportsGuru App: https://itunes.apple.com/us/app/id1046657824
---