Multiple Dates
NY Center for Living - Nip It In The Bud 10 Session Group
Not On Tobacco Group 10 Week Session for Teens - January 12- March 23, 2021
About this event
If you wish to either prevent or already suspect a vaping concern in yourself or a loved one, NYCFL has developed a non-punitive psycho-educational program in concert with the
American Lung Association N-O-T program.
We have curated a team of leading experts from the health and mental health community that will address the neurobiological, pulmonary, mental health and addiction issues concerning vaping. We will present the pros and cons of nicotine replacement products, incorporate web-based resources and utilize cognitive behavioral, motivational and mindfulness-based techniques to increase our rates of success.
This program has generously been underwritten through donations to keep cost to a minimum.
Cost of smoking cessation programs may be eligible for Insurance Reimbursement. Check with your carrier.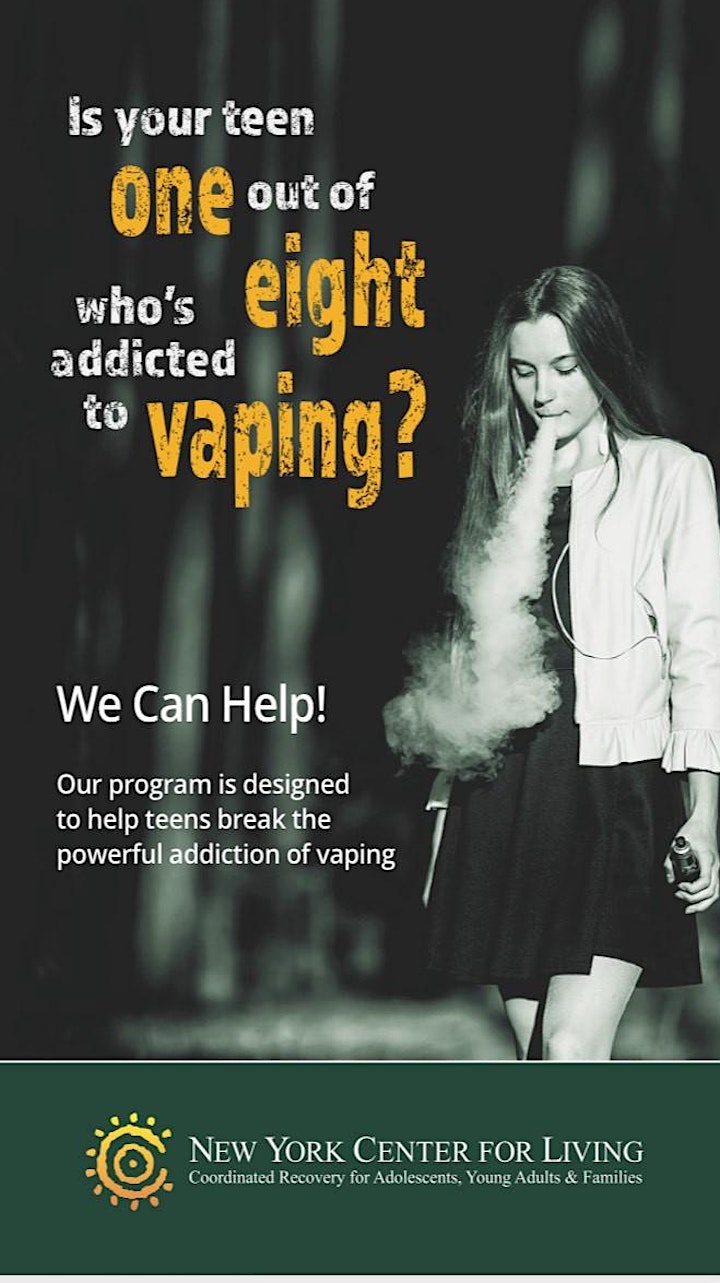 Organizer of NY Center for Living - Nip It In The Bud 10 Session Group