Description
The NYC Innovation Collective, NYC's network of 77 tech accelerators from across the city, is partnering with Christine Souffrant, Forbes 30 Under 30 and Co-Founder of the Global Startup Ecosystem Digital Accelerator, to host the NYC Annual Startup Ecosystem Summit on April 28th @ Galvanize NYC.
From tech accelerators to corporate innovation offices to investors and government facilitators, The NYC Annual Startup Ecosystem Summit convenes 250-300 entrepreneurs and community leaders to discover and learn about the vast network of initiatives, programs, platforms, and resources available in our city -- as well as bring us together to collaborate and act on community challenges within diversity, access, and other issues.
---
**Please note: Participants must choose between one of two tracks**
Track 1 allows access to the ecosystem area, where dozens of organizations -- accelerators, investors, institutional offices -- and others will be accessible thorughout the day.
Track 2 allows access to programming area, where community leaders of all kinds will appear to share their observations, missions, and visions with the audience.
Track 1 is open to anyone based on RSVP, whie Track 2 is first-come-first-served seating.
---
Kickoff: All Attendees
9:00-10:00 Registration and Networking
10:00-11:00 Opening Keynote Remarks
NYC Innovation Collective
Global Startup Ecosystem
---
Track 1: Ecosystem Access
11:00-3pm Startup Ecosystem Round Tables
Engage with the influencers and program coordinators of each startup ecosystem stakeholder in New York City throughout the day. Does not include access to panels, and State of the Ecosystem (SOE) keynotes.
Accelerator & Incubator Round Table
Venture Capital Round Table
Angel Capital + Alternative Funding Round Table
Press & PR Marketing Round Table
Government Round Table
Corporate Round Table
Service Provider Round Table
Entrepreneur Round Table
---
Track 2: Leadership Access:

State of the Ecosystem Programming, Panels, and Speakers
11:30 am: Accelerators, Incubators, Boot Camps, Service Providers (Panel of Perspectives)
12:30 pm: Governments & Corporations (Panel of Perspectives)
1:30 pm: Entrepreneur Success Stories
2:00 pm: Press, VC, Angels, PR (Panel of Perspectives)
---
3:00pm Closing Keynote Remarks (Call to action requests)
4:00-5:00 Partnerships & Networking
---
Brought to you by: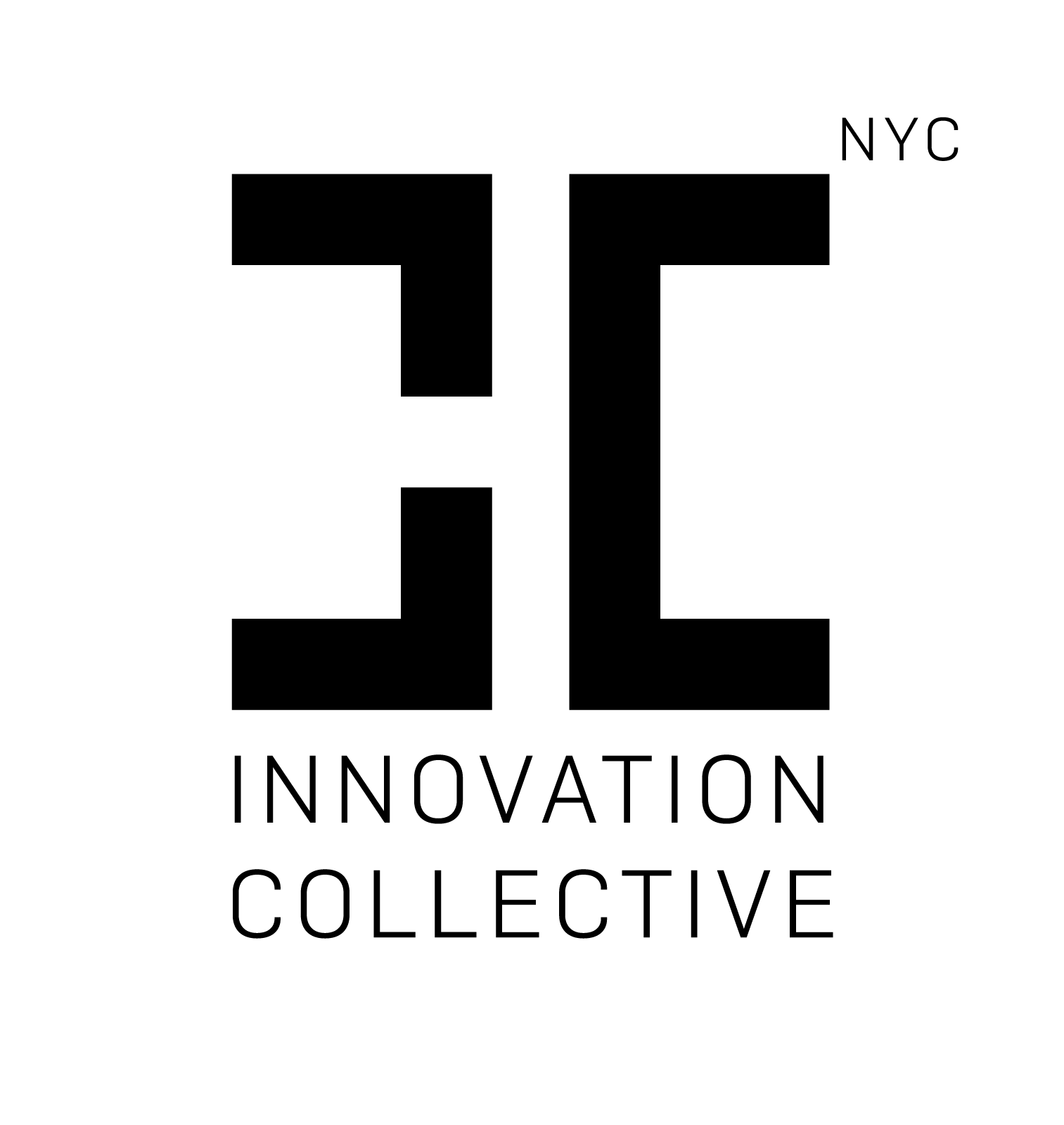 The NYC Innovation Collective is a nonprofit alliance of NYC's top technology organizations working together to support and grow our amazing community. Comprised of 50+ accelerators, incubators, and other platforms of innovation, we are a convening of funding sources, company creation, economic growth, and change. It is our mission to shape and strengthen the innovation ecosystem through increased collaboration, transparency and access in the new economy. http://www.nycinnovationcollective.com/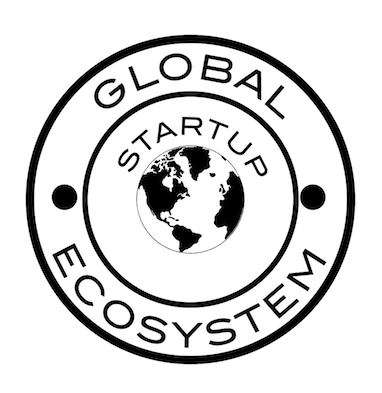 The Global Startup Ecosystem - hosts the first and largest digital accelerator that accelerates 1000 companies to market annually across 7 global regions (Caribbean, Latin America, Middle East, Africa, Asia, Europe, America) entirely online.
---
Lead Sponsors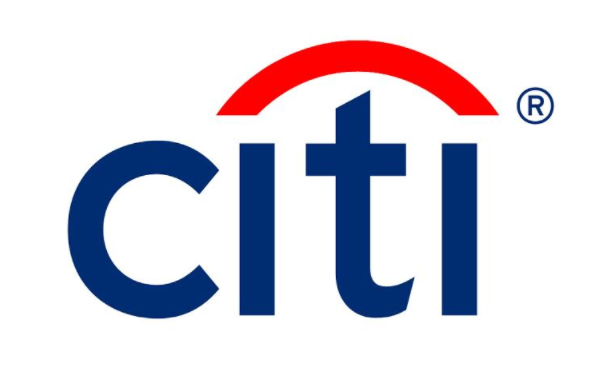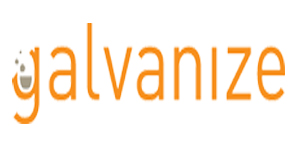 ---
Speakers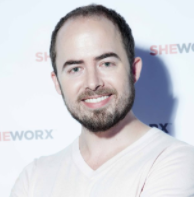 John Lynn–Former Program Manager at Startup Institute-is a pillar of the NYC startup community, with a impact on tech communities worlwide. In addition to his work helping lead Startup Institute in NYC, John sits on the selection committee for Paris-based NUMA accelerator network, council seats at Sheworx, Mark Zuckerberg's FWD.us NYC chapter, and New York Cares, NYC's largest volunteer organization, as well as a variety of formal positions as a mentor + advisor to founders and teams of all kinds. At Startup Institute, he brings together top founders, investors, team members, and domain experts from throughout the tech community to deliver an 8-week accelerator program that prepares its participants, (average age: 29) to join and lead tech companies. John is an expert on accelerators and recently appeared on the "Process" podcast to talk about how acceleration at places like Startup Institute and techstars represents a new kind of education. He is also a veteran of the startup community and ready to talk all things entrepreneurship: in the past, he founded a company accepted to one of the world's top accelerators, helped manage the techstars NYC program, and was selected for Startup Institute's first class. He has engineered connections resulting in LP investments for venture capital funds (including the techstars Venture Fund), the creation of a techstars company, angel investment for a mentor's new venture, and co-founder relationships and first hires. He also leads a network of accelerators in the NYC tech community, comprised of over 30 organizations and over 50 leadership-level individuals. LinkedIn profile, Twitter: @jmlynn7, JFL@startupinstitute.com, john@startupinstitute.co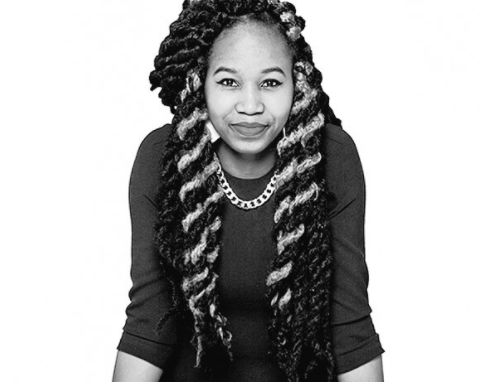 Christine Souffrant Ntim is an award-winning Haitian-American entrepreneur & startup ecosystem expert for emerging markets. She was selected and featured in Forbes 30 Under 30, AdAge 40 Under 40, Haiti Changemakers 1804 List, Singularity NASA, Entrepreneur Magazine, Huffington Post, Inc Magazine and more. She speaks on digital entrepreneurship, startup hacking, exponential tech AI, and personal branding at over 20+ global conferences a year- which includes former appearances at the US State Department Tours, United Nations, TEDx, SXSW, Startup Grind Global, SeedStars World, European Union Forum and more. She started her career as the founder of Vendedy- a social network connecting people to street markets with the aim of digitizing a $10 trillion dollar black economy and centralizing the world's 200,000 street markets. Today, Christine is the Director of Startup Grind Dubai Powered by Google For Entrepreneurs and a partner at the GlobalStartupEcosystem.com which hosts the largest digital online accelerator program in the world- graduating over 1000+ companies across 190+ countries a year.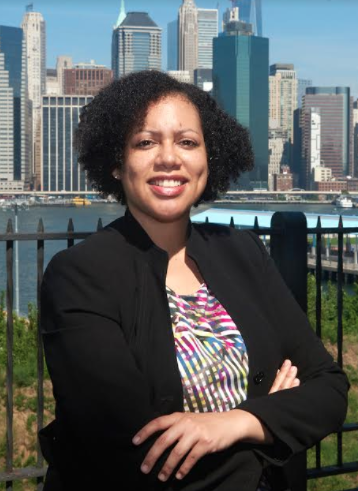 Jessica Walker is president and CEO of the Manhattan Chamber of Commerce. She is a public policy expert who has advocated on behalf of New York City residents, neighborhoods and businesses for more than 15 years -- with successes in every role taken on. Her work has made an indelible imprint on the city that she loves. In 2016 she was included on City & State's "Manhattan Power 50" list, which ranks the most powerful community leaders who live and work in the borough.
Before joining the Chamber, Jessica was Vice President for Government Affairs at the Partnership for New York City, an organization that represents the city's major corporate employers. She served as the chief liaison between elected officials and the city's business leaders and as a policy analyst/advisor/writer for the organization's influential CEO. The objective was to advance pro-growth policies and forge public-private partnerships that strengthen New York City's economy and create jobs.
Prior to that, Jessica was a leading advocate for elderly New Yorkers. At the New York Academy of Medicine she oversaw the launch of Age-friendly New York City, a public-private initiative designed to make the city a better place in which to grow old. Former Mayor Michael Bloomberg implemented 59 policy improvements based on this work, such as lengthening the time allotted for pedestrians to cross street intersections.
Jessica also served as a policy analyst at United Neighborhood Houses of New York, an association of settlement houses and community centers throughout the five boroughs. There, she led the organization's research, advocacy and policy work on issues relating to older adults and their social service needs. She was the chief architect of a successful pilot program that increased utilization of geriatric mental health services and also authored a groundbreaking report that dramatically heightened the city's response to the high numbers of New York seniors aging alone and "at risk" of becoming socially isolated.
Jessica was raised on the Navajo Indian reservation in New Mexico, attended Princeton University and is now a proud resident of Harlem.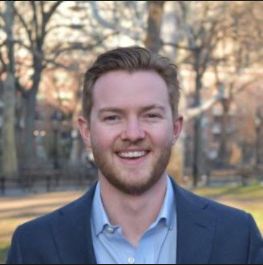 Kjael leads a team of consultants who work with HR and Finance leaders at growth stage companies, helping these organizations leverage technology and outsourcing to effectively manage their employees and accelerate growth. Kjael also works closely with the VC community to help their portfolio companies with these types of initiatives. Most recently, Kjael has led pilot programs for ADP's Innovation Lab (Lifion), bringing their next generation HCM products to market.After observing that rapidly growing companies face a number of thematic challenges, Kjael founded Scaling.NYC, a community for growth stage business leaders to network and learn from their peers.Along the way, he's been fortunate enough to be acknowledged as an innovative thought leader and top performer. He hopes to always be a student of business and continue finding ways to connect people, ideas and resources.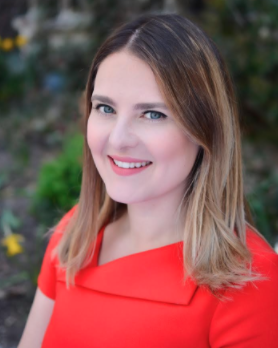 Galina Ozgur is the General Manager at Grand Central Tech Accelerator - New York's flagship accelerator program housed in Facebook's former NY HQ - where she focuses on the curriculum, expert network and startup resources. Prior to GCT, Galina ran 7 cohorts at Entrepreneurs Roundtable Accelerator. In her spare time she mentors at Venture for America and Starta Accelerator, is member of the VC Council at Extreme Tech Challenge and heads up the non-profit Board of Directors of New Women New Yorkers - an organization helping young immigrant women to reintegrate into the workforce.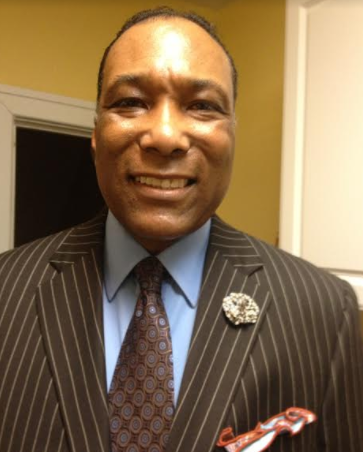 I was born and raised in Cleveland, Ohio. I played football, basketball and track in high school. I went to Hampton Institute, now called Hampton University an HBCU (Historical Black College University). I played football, pledged Kappa Alpha Psi fraternity, and was class treasurer for 4 years, while in college. I worked for Manufacturers Hanover Bank for two summer internships. I handled the duties of commercial lending in the fashion industry. I have worked in the technology field for over 35 years. I have worked for major corporations like AT&T, Burroughs Corporation, Xerox, Dell, Unisys Corporation, and currently Verizon. I own my own system integration firm, Rose Computer Systems for 5 years in the late 90's. I have sold hardware, software and consulted on many projects over the years handling Fortune 500 accounts, government and education accounts and various startups companies.I have coached AAU basketball for over 18 years. I am a board member for the Philadelphia Academies for over 25 years. I have three kids, Ashley who is a TV reporter on Fox News locally, Kelvin, Jr. who is a Director of Operations for a startup company Thrivepass in Denver, Colorado and Julian who is a sophomore at Hampton University and has two businesses currently.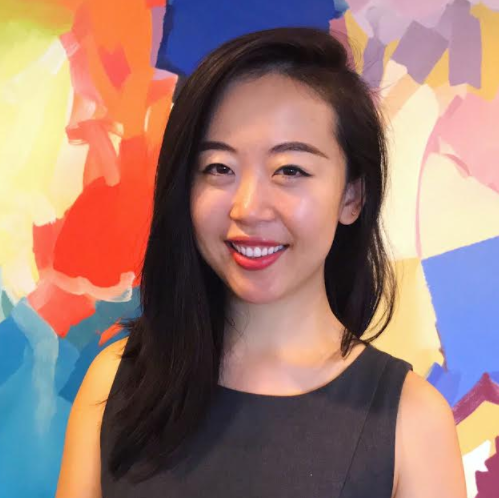 Mary is an investor at BDMI, an early-stage venture capital fund, focusing on digital media investments across NextGen content/e-commerce, VR/AR, pubtech/adtech, and leads the fintech seed investing initiative. Prior to BDMI, she was Director of Corporate Finance & Investments at EMI MP, directly supporting the CEO and CFO in M&A and digital strategy. Before EMI MP, she worked for NYSE Euronext in the U.S. Options team leading pricing and business development. Mary is a board member and trustee of Telluride Association, a non-profit organization that funds educational communities to promote leadership through democratic self-governance. She earned her B.A. in Economics from Yale University and lives in New York City. In her spare time, Mary would rather be surfing.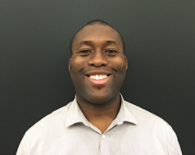 John Azubuike is an Associate at KEC Ventures, a New York City seed fund that partners with companies in the Mobile, Digital Media, E-commerce, Marketplace and Enterprise Software spaces. John spends his days seeking out and supporting early stage entrepreneurs in the New York startup ecosystem.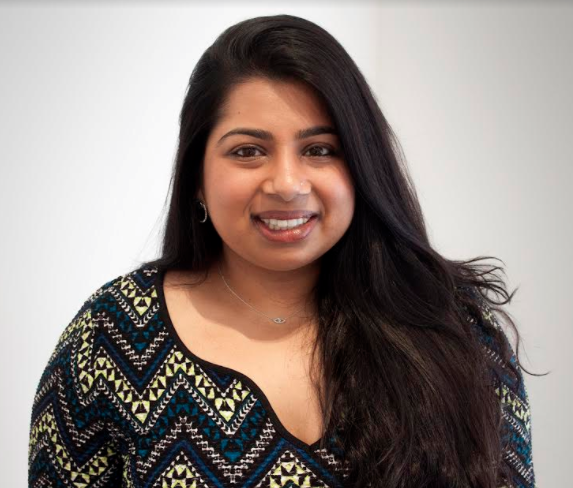 Seema B. Shah is the Director of Technology and Innovation Initiatives at LaGuardia Community College, working to increase educational and professional opportunities for students and faculty looking to enter New York City's thriving technology sector. Prior to this role, she founded Urban Strategies & Solutions LLC, a strategic advisory firm that consulted with a range of nonprofit, government, academic and public entities around urban technology projects. Seema is a former employee of Mayor Michael Bloomberg's administration and brings a strong understanding of the City's investment in the technology sector. In addition, Seema has directly worked with many diverse populations of the City, and has designed and administered programs that required widespread coalition support and adoption. Seema earned her Masters from Milano, The New School University and her Bachelor's from Barnard College, Columbia University. She is currently pursuing her Executive MBA from the Zicklin School of Business at Baruch College.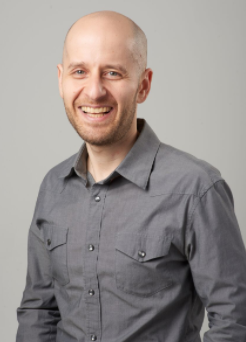 Two years ago Dmitry single-handedly grew a startup from zero to 40 million page views through press outreach and got acquired by Google. Now he has translated his know-how into JustReachOut, a SaaS launched in early 2016, which is now used by more than 4,000 small businesses and startups (as well as big ones such as Airbnb, HubSpot, Leadpages and Nickelodeon) to pitch relevant journalists and get press coverage without the help of PR firms. In his spare time he writes onCriminallyProlific and coaches students on how to reach out to prospects through PRThatConverts coaching program.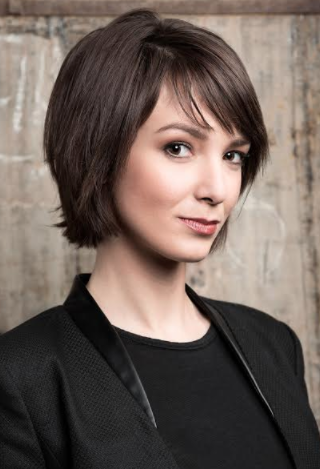 Fashion tech is Amanda's world. Amanda Curtis grew up in the fashion industry and gradated from Boston University and Parsons. As a designer Amanda went from backstage at New York Fashion week designing for Richie Rich and DVF to designing for celebrities and bringing a solo designed collection to judging at London Fashion Week in six months. Realizing that the fashion business model needed a redesign Amanda entered into the tech startup space seven years ago and after three years launched Nineteenth Amendment as the way to help designers break into the fashion industry with the least amount of time, effort, and money (stiletto-strapping), while growing domestic manufacturing and bringing amazing, undiscovered fashion from the runway to closets of fashion lovers . Amanda's mission is to make the fashion industry better for everyone: from designers and shoppers, to manufacturers and retailers. Amanda was named one of Forbes' 30 Under 30 in 2016 for retail and e-commerce and Apparel Magazine's 30 Under 30 in 2016. She mentors with Built by Girls helping high school girls learn about the creative side of the tech space.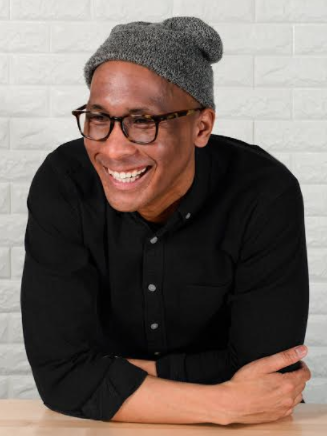 Vicente "Vinny" DyReyes is the Founder, CEO (Chief Eating Officer) of Craft and Savor. Growing up as a first generation Filipino-American, Vinny was used to home-cooked meals, and eating around the dinner table each night. Yet he spent 5 years at J.P. Morgan, ordering food and eating in front of a screen. This brought about his mission to bring the communal spirit back to food: Craft and Savor came from the need to make healthy, AND delicious food accessible to New Yorkers not just at home, but in the workplace as well.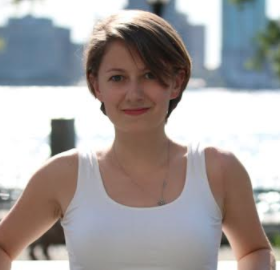 Olga Bogomolova is the Director of NYC Design Factory at Pace University. She launched the Design Factory to foster problem-based learning and collaboration with industry in academia. Under the Design Factory umbrella, Olga also launched the Product Development Project course, and currently coaches international, interdisciplinary student teams in product development and innovation projects. Her student teams developed 14 projects for industry sponsors in Finland and Austria ranging from Porsche Holdings Inc. to KONE Elevators. Olga has co-founded two education start-ups: Codapillar Inc., an education technology platform for students in middle school and high school, and eSTEAMed Inc., an educational content development company that teaches elementary school students STEM concepts through the arts. Olga is a Grace Hopper Scholar, a recipient of Women in Technology Prize, Dream It. Code It. Win It. BP Community Scholarship and 2nd Place winner of Pace Pitch Contest. She has presented at the International Design Factory Week at CERN and is currently developing models for measuring outcomes of problem-based learning with Javeriana University in Colombia.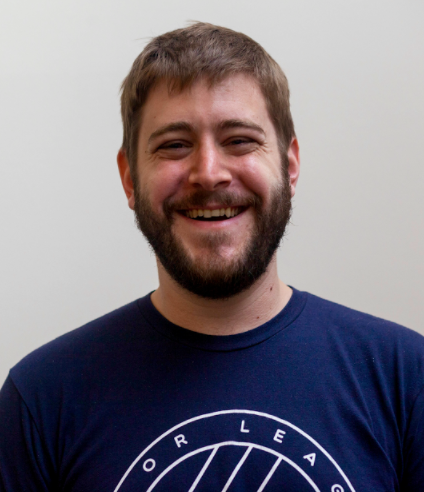 Jon Gottfried is the co-founder of Major League Hacking, the official student hackathon league. Jon previously co-created the Hacker Union, worked as a Developer Evangelist at Twilio and Echo Nest, and served as National Director for StartupBus. Jon loves creating new technology and teaching others to do the same. He was recently named to the Forbes 30 Under 30 Education category for his work with MLH.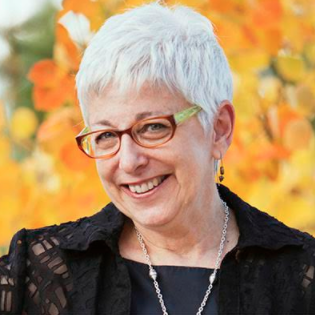 Geri Stengel is a serial entrepreneur and founder of Ventureneer, a marketing and research company, which helps big businesses, government agencies and foundations reach entrepreneurs through thought leadership. As a writer — Forbes contributor — consultant, teacher — Kauffman FastTrac facilitator and former adjunct professor at The New School — and speaker, Geri has helped thousands of entrepreneurs develop their business plans, learn the strategies and tactics they need to grow their businesses and make their dreams a reality. Her guidance has steered many entrepreneurs away from pitfalls that might have prevented or delayed their growth.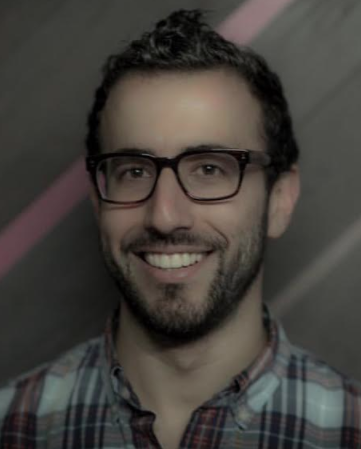 Alex Trotta is Vice President of FinTech Acceleration at Citi FinTech where he supports Citi's Global Open Innovation initiatives bridging the gap between the bank and the external technology ecosystem. Prior to Citi, he worked as the Director of Operations at VentureOut where he supported 500+ technology startups from over 25 countries with their US expansion and growth strategies. Alex applies his broad knowledge of business and technology to consult international startups on business development, growth hacking, product market fit, and fundraising, among other topics necessary to succeed in this rapidly changing technology environment.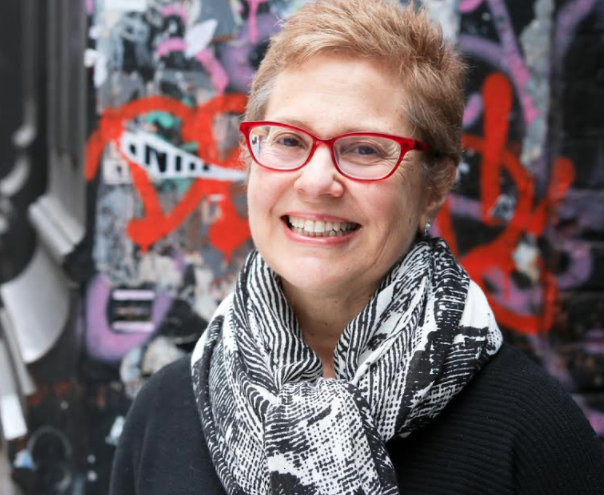 Ruth has extensive experience in PR and strategic communications for a range of companies from technology startups to media giants Aol and Yahoo! She has represented businesses in a variety of fields including food, hospitality, entertainment, travel, education and more. Ruth has worked with consumer brands like McDonald's, universities like Boston University and entertainment icons like Radio City Music Hall.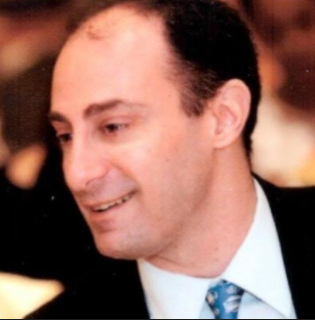 Josh Futterman is a lifelong serial entrepreneur who has founded and run VC and angel backed start-ups in entertainment, tech enabled services, and hospitality. He was Principal Mentor for Techstars Connection Accelerator, a partnership with AB/InBev, and Senior Mentor for Techstars Global Affiliate JFDI, the successful first accelerator in Southeast Asia, which ran for six years. For the last several years, he has served as an advisor to and mentor with Enterprise Futures Network, providing guidance to entrepreneurship and innovation program participants at top U.S. universities. He has also served as a judge for start-up competitions across the United States, including ones conducted by NYU and Princeton.
Josh holds an MBA in Marketing and Finance from NYU Stern and an LLM in Global Business and Investment Law from NYU Law School. He has been actively involved in Democratic politics for decades in New York and California, most recently serving as Director of Operations for Hillary Clinton's California primary campaign. Prior to entering the tech world 20 years ago, he was a successful record producer and artist manager who worked with acts including Blues Traveler, Nice and Smooth, Ritalin, and Spin Doctors.
As a full stack, industry agnostic start-up advisor, he is an expert in ideation, strategic planning, team building, business development, fundraising, and project management. He is also a lawyer with significant international deal making and venture organization experience. Born, raised and currently living in Manhattan, Josh has also lived in England, France, Singapore, Los Angeles, and Washington, DC.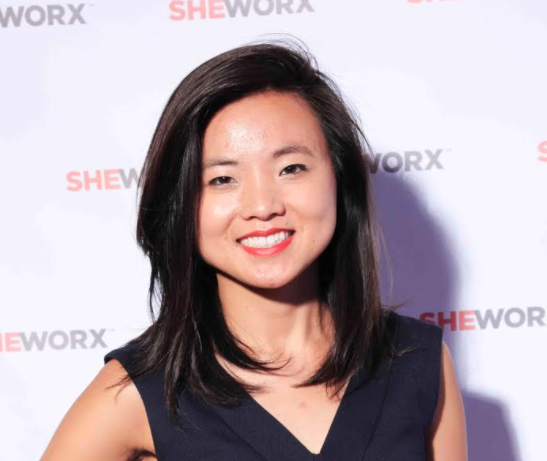 Yin Lin is the co-founder of SheWorx, the global collective for ambitious female entrepreneurs redefining leadership. Previously, she co-founded a design and development agency that helped early stage startups to build out their brand and technology at their most critical juncture. Clients that have leveraged their expertise have gone on to raise over $27M in funding. She was an associate Techstars, one of the most selective technology incubators in the world. Yin started her career as a Teach for America NY corps member teaching special education at an all-girls inner-city public school in Brooklyn. Yin has been recognized by Inc. as one of "17 Inspiring Women to Watch in 2017" and by CIO as one of the "Top 20 Female Entrepreneurs to Watch in 2017". Yin speaks often about entrepreneurship and most recently spoke at the United Nations. She graduated with honors from Tufts University and serves as a board member for FWD.us, the inaugural Teach for America NY Alumni Association, and a co-host of the Immigrant Dinners. She is a triathlete and a 5-time marathon runner with plans to run a marathon and climb a summit on every continent —yes, even Antarctica! Yin's life motto and advice to others is to "be uncomfortable".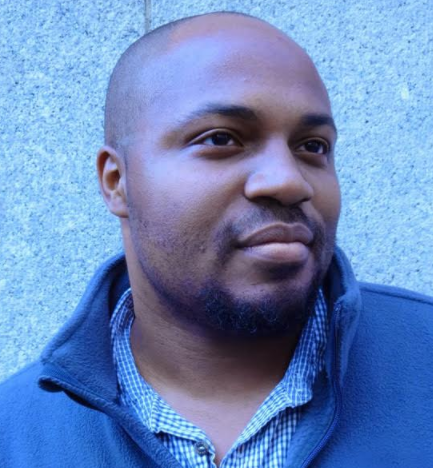 Shaun Johnson is a technologist, early adopter, and helper of people.
Shaun serves as founding board member of NYC Innovation Collective, a nonprofit with the mission of strengthening the innovation ecosystem through increased collaboration, transparency and access in the new economy. He is also a partner at Studio Project, a collaborative acceleration lab bringing top organizations together to build and further frontier technology alongside startups.
Additionally, he cofounded Startup Institute, an immersive education program equipping individuals with the skills, mindset, and network to positively contribute to the innovation economy.
Previously, Shaun has held roles as an entrepreneur-in-residence in institutional higher ed, program staffer at the #1 startup accelerator in the world, and management consultant in the public and private sector at Georgetown & Fordham Universities, Techstars, and Booz Allen, respectively.
Shaun holds a B.A. in computer science and sociology from Georgetown University and an M.S. in information systems from Johns Hopkins University.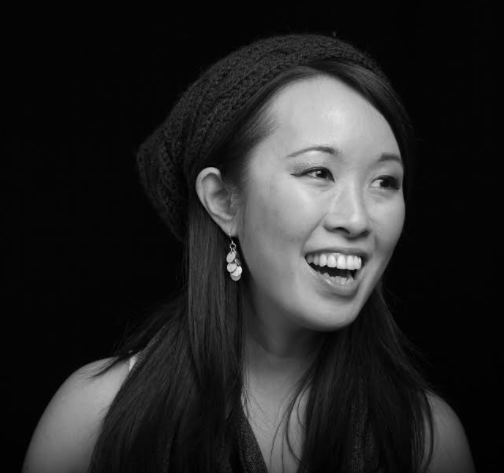 Chi Nguyen is an enabler of innovation and the future. She is currently the program manager at Startup Institute, an 8-week program to provide people with the skills, mindset, and network to launch a career in the innovation economy. This includes creating a curriculum experience focussed on project-based work and access to at least 150+ different subject matter experts in the tech community for each cohort.
Prior to SI, she worked on a few side projects including organizing 54-hour Startup Weekend events to launch over 200+ companies and managing a pilot program where STEM high school students could use design thinking to solve social impact issues around water quality, food security, personal safety, and access to housing.
Chi's philosophy is that there are many problems that exist out there and the more people we can empower to go work on them, the better!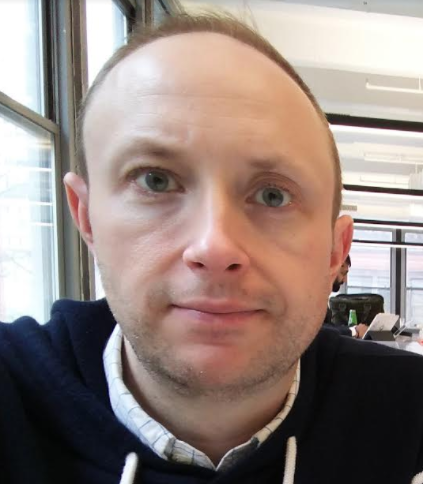 Joshua Ness is co-founder at StrategyHack and co-director for the NYC chapter of Startup Grind, a global community of entrepreneurs. He teaches enterprise teams how to collaborate with startups and create new markets for growth. He also works to educate, inspire, and connect people as a mentor and educator on topics like networking, intrapreneurship, corporate innovation, and growth. Josh's background is startup marketing with a focus on the fundamentals of problem / solution fit and proper audience targeting. He and StrategyHack have helped more than 150 startups refine (and sometimes rewrite) marketing strategy roadmaps. Many have continued into programs like Y Combinator and have raised funding rounds beyond Series D.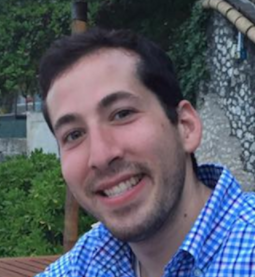 As a Developer Evangelist at SendGrid and a member of SendGrid's Accelerate team, Devin Chasanoff mentors and educates startups worldwide in topics related to email deliverability (i.e avoiding the spam filter), email marketing and API integration. With a background ranging from startup founder to investment banker and software developer, Devin brings a wealth of knowledge and resources to help startups succeed and is always eager to assist passionate entrepreneurs throughout the startup journey.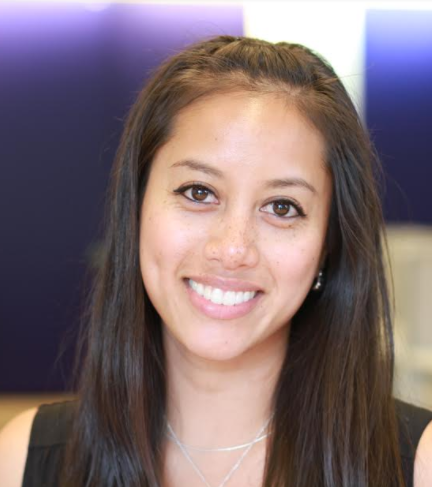 Jennifer has experience in business development, competitive analysis and project management in financial services and tech startups. Prior to SendGrid, Jennifer was managing SoftLayer's Catalyst startup program for Americas East, helping grow the program's partnerships across the region. She has helped startups raise angel and venture financing, facilitated business opportunities with Fortune 500 companies and is uniquely positioned to offer connections to startups. In her spare time you can find her traveling, playing with her dog, or eating out at restaurants.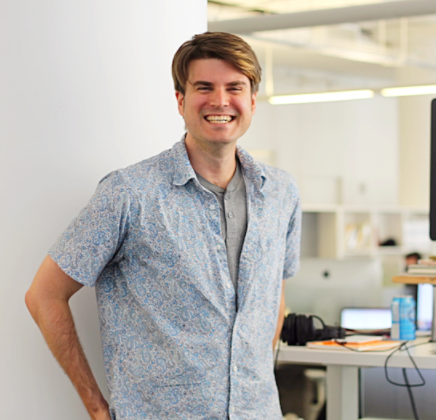 Ash is the Technical Evangelist for the Adobe Creative Cloud Partner Platform, helping developers get the most out of Creative Cloud SDKs and APIs for desktop, mobile, and web. He leads developer community events in NYC and beyond, writes open source example apps, and pens technical articles online.
Ash speaks in English and Japanese at developer-focused conferences and meetups around the world, often leading live coding sessions to help developers learn together.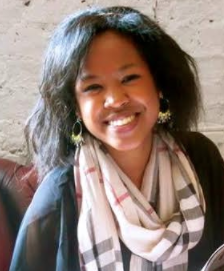 After acquiring experience in the international development/ government space at the United Nations and the Cameroonian Embassy in Russia, Iynna found her truest passions in social entrepreneurship and its interplay with technology. She is currently the Director of Programs at
Yunus&Youth
, an online global accelerator that supports the growth of social entrepreneurs from around the world. She also supports the edtech startup
Enza Academy
, as a Business and Strategy Lead. Prior to this, Iynna worked in cleantech and the energy space at the
Urban Future Lab
in New York.
Originally from Cameroon and Madagascar, Iynna hopes to return to the African continent and be part of the generation of change makers. She earned a Master in International Affairs, specialising in International Development from NYU and previously a BA in International Relations and Spanish from Durham University, in England.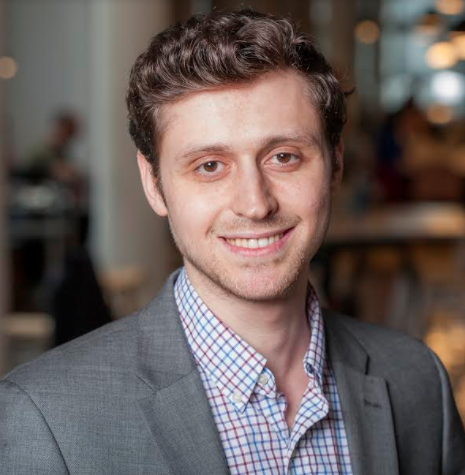 "Stefan represents Rise New York as AVP of Open Innovation for Barclays. Originally with a Mechanical Engineering background, Stefan transitioned to financial technology early in his career working as a business analyst within the Barclays Investment Bank. For the past two years Stefan has been working in the Group Innovation Office leading initiatives like the Barclays Accelerator and numerous intrapreneurial programs, engaging with the local FinTech ecosystem to connect Barclays to emerging products and technologies. Stefan is also the co-creator of Rise Labs, designed specifically to engage colleagues and build products to solve Barclays-centric challenges. He believes that the future of work is changing and financial services is primed to engage in this new digital world."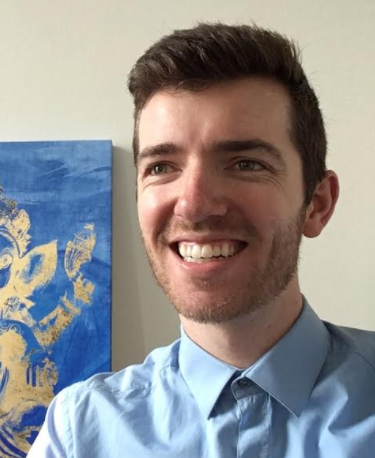 Taylor Rolfe is Project Manager at the newly formed Innovation Next division of PVH. His team serves the needs of all brands at PVH, the second largest importer of apparel to the US, whose brands include Calvin Klein, Tommy Hilfiger, Izod and Speedo. With a mission to be the most productive innovation department in the industry, Innovation Next delivers cutting edge products & insights to PVH brands by engaging with startups, universities and research institutes. Taylor's experience base across product development, global supply chain & merchandising functions within the industry's largest corporations has developed his expertise in holistic strategic thinking & organizational performance development.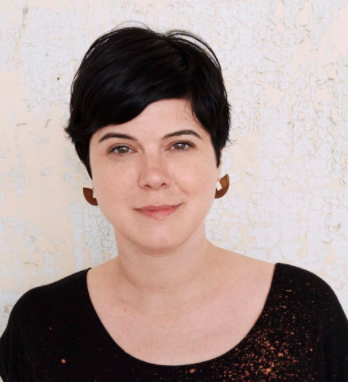 Sarah Krasley is an entrepreneur focused on technology and positive body image. She explores these themes as CEO of Shimmy Technologies, an early stage company focused on automation in apparel production and mass customization. Alongside this, Ms. Krasley leads Unreasonable Women, a design consultancy focused on product, service, and workplace policy design that empowers women. In 2016, she founded the Retouchers Accord, and through it, introduced the first Hippocratic oath of ethics for photo retouching. Ms Krasley holds a BFA from Pratt Institute, an MBA from the University of San Francisco, and joined the adjunct faculty of NYU ITP in 2015.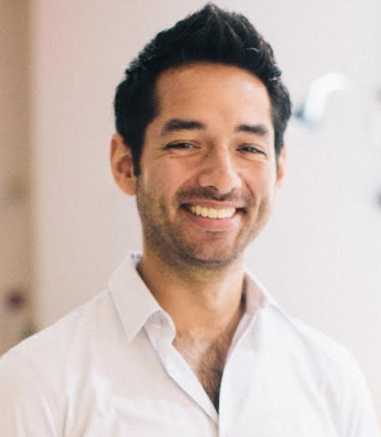 As a leader, coach, speaker, and educator, Roger Osorio cares deeply about unlocking potential in and empowering people, teams, and organizations. By day, Roger is the Entrepreneurship Program Leader at IBM where he guides and empowers people and teams to be entrepreneurial in how they take any idea or effort from concept to creation. By night, Roger organizes and facilitates Startup Weekend events – a weekend long event where people learn to take business ideas from concept to creation - all around the world.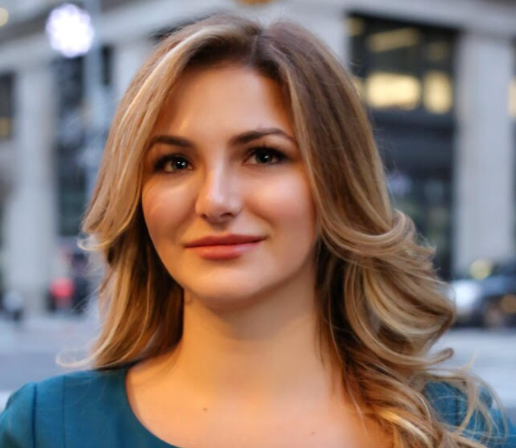 Callie is a strategic and creative business development specialist known for leveraging emerging technologies to accelerate the growth of startup ventures. She's worked with clients such as the United States Department of Defense, FDNY, NY, Amazon, Google, HP, Hilton Hotels, and Blackberry. Callie's hacakthons have been nominated for several Webby Awards including Best Event and Best Guerilla Marketing.
She is currently working on two stealth startups, one, which helps large corporations source and partner with startups to address their innovation goals, and the second which is lowering the barrier to entry into augmented and virtual reality.