Event Information
Location
MaRS
101 College St.
Toronto, Ontario M5G 1L7
Canada
Description
Have an app idea or need an app built for your business?
Mobile App Hackathon is an event produced by the AT&T Developer Program and Apigee that is designed for attendees (technical & non-technical) to build apps/mobile apps, get fed, compete for prizes across different categories and most importantly: meet new people and scout for teammates to work on new or current projects. Our hackathon will introduce you to the latest cutting edge tools to help deploy your own app with a website backend, fully hosted in the cloud.
Objective C, Android, Java, ASM, Javascript, HTML, C #, Dot Net, XNA and all other languages are welcome. Your only objective is to get a mobile app running regardless of an HTML5, Mobile Web or native implementation. Even if you are rusty with your programming, we will have live developer support from local senior developers as well as from AT&T to help you code that much faster.
Event Schedule. The following is a list of the weekends agenda:
4:30PM - Friday Evening -

Kickoff event with drinks, networking, and developer dating which leads into idea pitches and team formation.
10AM - Saturday Morning -

The fun continues with an all day hackathon. Work with the teams that you formed on Friday night to produce the app spec'd out the night before. Senseis will be available throughout the entire event to help you code up your solution. App submissions will be accepted throughout the day with a deadline of 7PM.
7PM - Saturday Evening -

Promptly at 7PM, teams will begin pitching their ventures. Pitches are limited to three (3) minutes per team.
Prizes. The following prizes are experiential and geared towards accelerating you towards a successful business as well as expanding your network and industry knowledge:
Best Hackathon Overall App

Best App using mHealth APIs

1st Place - $200 VISA Gift Card for each team member (Max 5)
Judging Criteria. Apps will be judged based on the the criteria below and weighted accordingly.
33% Weight - Ability to clearly articulate what your app does
33% Weight - Originality of idea
33% Weight -

Technically challenging implementation
---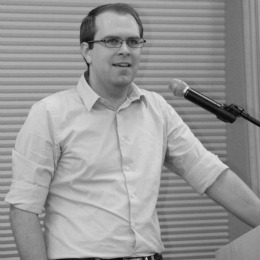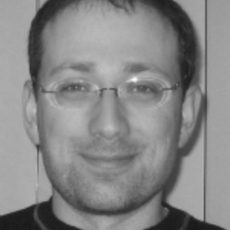 Ben Nelson, CEO of TEK Consulting, is a member of the AT&T Mobile App Hackathon team. He is passionate about providing developers with the resources they need to succeed and get new innovative application to market. His life revolves around agile development and finding ways to correctly monetize newly launched apps.
Max Katz,

Head of Community and Developer Relations for Tiggzi (http://tiggzi.com), has been helping customers jump start their RIA development as well as providing mentoring, consulting and training. Tiggzi.com is a cloud-based HTML5, jQuery Mobile and PhoneGap mobile app builder. You can find Max's writings about web and mobile technologies on his blog, mkblog.exadel.com.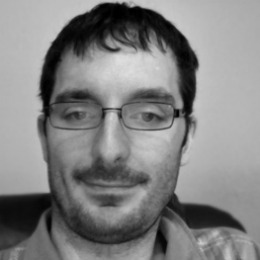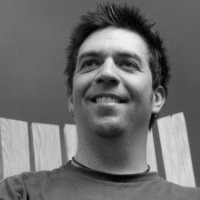 Josh Hollenbeck,

a Senior Software Developer for CitrusByte, has been programming since age 11 shortly after the families first amiga computer while growing up. He has worked on numerous client projects for established companies and start-ups; and is armed with a vast language skill-set and quick ability to tackle any area of unknown.
Patrick Mollins,

a Developer Evangelist for RIM, works in the Ottawa region looking for mobile developers he can assist. Prior to his employment at RIM he worked as a software developer at Performance Technologies and contracted as a software developer with bitHeads inc.
---
Senseis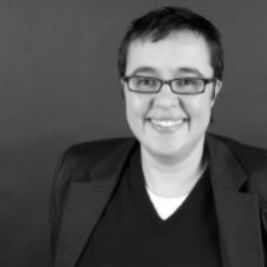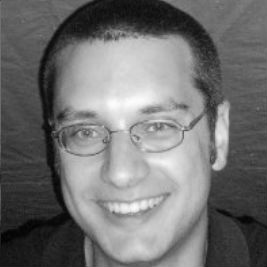 Leila Boujnane,

CEO of Idée Inc., is a bit obsesswed with large scale image search. Idée Inc. is the creator of TinEye, the world's first web scale reverse image search engine. Her life revolves around her work – which she loves.
Erik Oros joined RIM just over two years ago and is currently a Development Consultant with the BlackBerry
Developer Relations team. His primary focus is the Java and HTML5 space. He
graduated from Wilfrid Laurier University's Business and Computing program,
and strives to help developers in all aspects of their application development.
Date and time
Location
MaRS
101 College St.
Toronto, Ontario M5G 1L7
Canada
Organizer of NxNE - Mobile App Hackathon (Powered by AT&T)
AT&T hosts both developer and creator competitions, as well as workshops.  Please join us at one of our free events listed here.  The full event agendas are in the Eventbrite description.  Also, check out the AT&T Developer Program for more information about our platforms.  See you soon!