Nx Level Small Business Training Informational Session
About this Event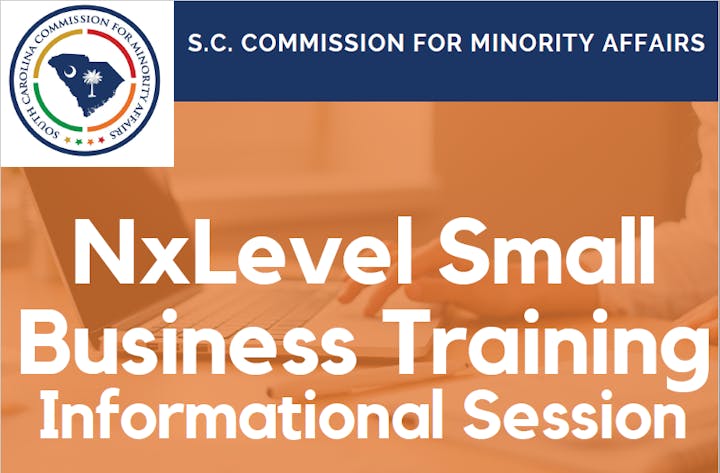 The South Carolina Commission for Minority Affairs will host a free informational session for entrepreneurs who want to reach the next level of success on Thursday, November 14 from 5 to 7 p.m. at the Florence-Darlington Technical College, 2715 W. Lucas St., Florence, SC 29501 (7000 Building, room 7104).
The informational workshop will introduce prospective business owners to the NxLevel Small Business Training course, a 12-week course designed to teach entrepreneurs about a variety of topics including business planning, marketing assistance, financial resources, accounting, e-commerce, website development and more.
Attendees will learn more about the NxLevel program and how to register for the nationally-recognized course that addresses the many questions business owners have when starting a business.
For more information, contact Cynthia Haddad at 803-995-8553 or email chaddad@cfma.sc.gov.