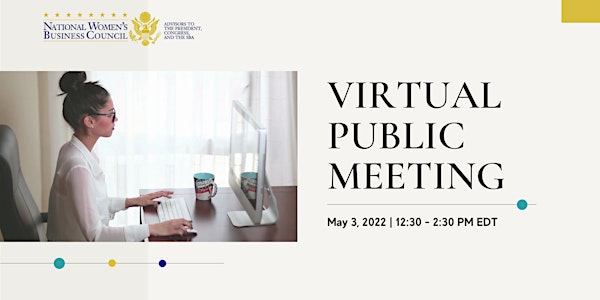 NWBC Virtual Public Meeting
NWBC will host a public meeting on Tuesday, May 3, 2022, from 12:30 PM to 2:30 PM EDT
About this event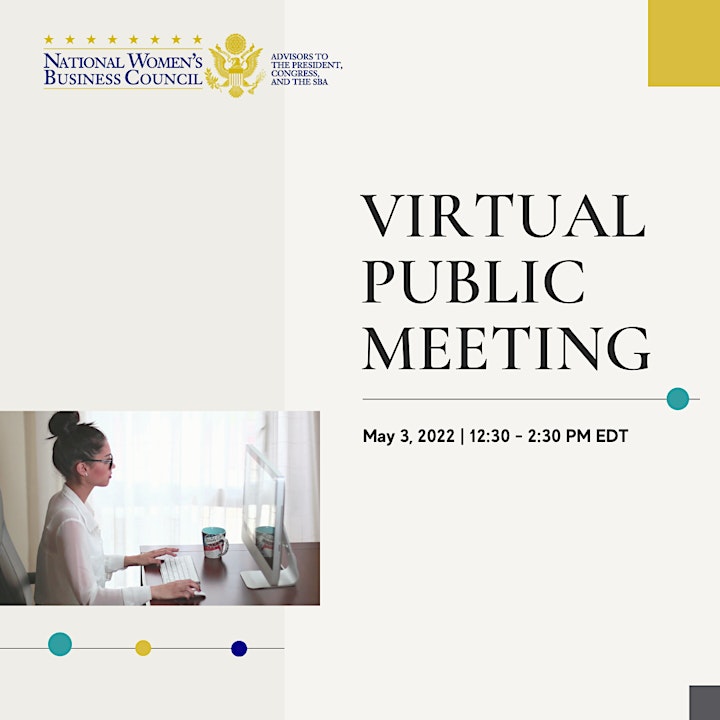 This meeting is open to the public; however, advance notice of attendance is requested.
NWBC strongly encourages that public comments and questions be submitted in advance by April 27th. This Eventbrite registration page will include an opportunity to do so, but individuals may also email info@nwbc.gov with subject line—"[Name/Organization] Comment for 05/03/22 Public Meeting." NWBC staff will read the first five submitted statements during the final 20 minutes of the program.
Supplementary Information
During the live event, attendees will be in listen-only mode and may submit additional questions via the Q&A Chat feature. For technical assistance, please visit the Zoom Support Page. All public comments will be included in the meeting record, which will be made available on www.nwbc.gov under the "2022 Public Meetings" section.
View full Federal Register Notice