NWADG: Cocoa Storyboards (iOS development)

Tuesday, April 8, 2014 from 6:00 PM to 9:00 PM (CDT)
Event Details
This week we have our first entire meeting about iOS!  And to top it all off, you get to see two of our own local guys from Mill Creek Software duke it out in a fantastic debate style presentation.
Storyboards for Cocoa interfaces
Abstract: Since their introduction in late 2011 as an purported upgrade to Apple's traditional Interface Builder workflow, Storyboards have become one of the dominant ways to design user interfaces for Apple platforms. They have also thrown even more fuel on the "graphic layout" versus "all in code" fire that has raged in the Objective-C community since the days of NeXTSTEP.
To open things up, Ryan Wells will demonstrate how to use Storyboards for Cocoa interfaces, discuss how they represent the next evolutionary step in interactive design, and explain why they should be your first choice for building user interfaces. Once you accept Storyboards into your projects, your UIs will be cleaner, your development will be faster, and your life will be better!   
In rebuttal, Matthew Weathers will give reasons why it's best to avoid Storyboards whenever possible, why relying on code is a better solution for most non-trivial projects, and how Storyboards cause more problems than they solve. Storyboards are a blight upon the development landscape, and once you start down that path, forever will they dominate your destiny!
About the Presenters: Matthew Weathers & Ryan Wells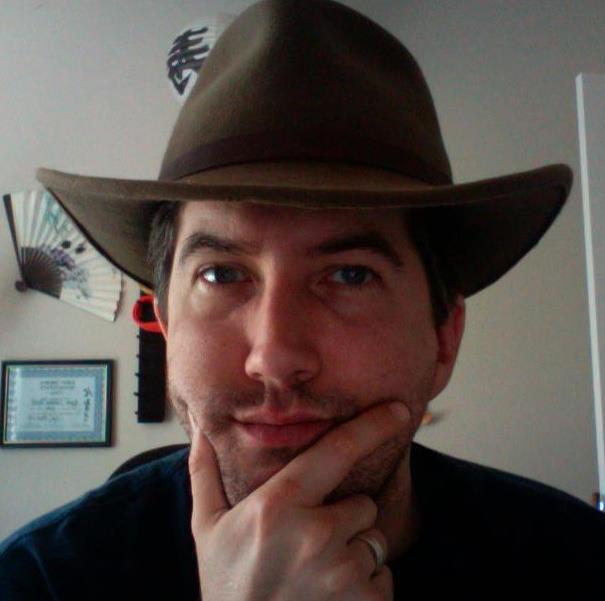 Matthew Weathers is a software developer at Mill Creek Software, specializing in iOS and Android development. Despite his tender age, he is impressively cynical and jaded. Ryan Wells is the president of the NWA CocoaHeads, the local Apple development interest group. He has earned his curmudgeon status through nearly 150% of a decade in professional software development, mostly in .NET and iOS.
Agenda
6:00 PM - 6:15 PM - Welcome and News, Sign-in and Food
6:15 PM - 8:10 PM - Main Presentation
8:10 PM - 8:30 PM - Closing and Prize give-a-ways
Where
3100 MARKET ST
ROGERS, AR 72758
Please use the main lobby doors in the center of the building. If entering from the front, the cafeteria will be toward the back on the left.
Please forward this announcement to anyone you think would be interested.
Sponsors
Tek Systems - Platinum Sponsor

Rockfish - Location Sponsor
Giveaway Sponsors
Wintellect

Pluralsight

Microsoft

Apose

ClumsyLeaf

TechSmith

CampusMVP
When & Where
3100 Market St.
Rogers, AR 72758


Tuesday, April 8, 2014 from 6:00 PM to 9:00 PM (CDT)
Add to my calendar
Organizer
The Northwest Arkansas Developers Group is a non-profit organization that is dedicated to the  education and promotion of programming technologies and methodologies. We strive to provide an environment for professionals to network in Northwest Arkansas to foster the free exchange of ideas and information.
We hold monthly meetings that have presentations that allow you to keep up to date on the latest emerging technologies as well as providing practical skills you can apply immediately.
NWADG: Cocoa Storyboards (iOS development)