Description
NWA Venture MashUp is a bi-monthly event that brings everyone from our entrepreneurial community together for local beer, networking, and an opportunity to learn from one of the fantastic companies started here in Northwest Arkansas. This time we have the chance to learn from Elise Mitchell, who started Mitchell Communications and grew it to an international Public Relations firm.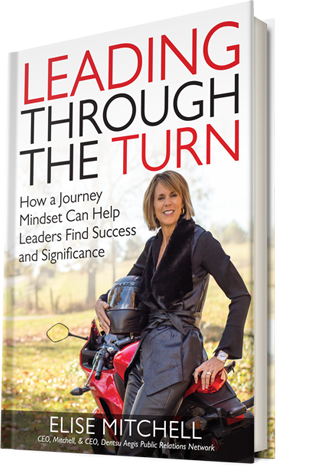 Elise is an entrepreneur, CEO, wife, mom, biker, and the recent author of Leading Through the Turn, her book on building Mitchell Communications, and how a journey mindset can help leaders find success and significance, and we've purchased five signed copies of the book at the event!!
The event is free, but spots are limited so sign up here! The MashUp is hosted by Startup Junkie, a team of passionate people working every day to help entrepreneurs win and communities thrive.
PARKING for the event can be found behind the Mitchell Communications building at 2 N. College Ave, or in the City of Fayetteville public lot behind the old Court House.