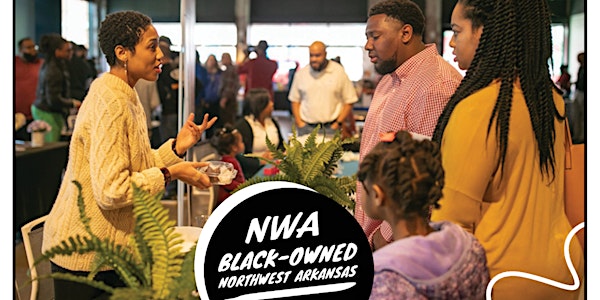 NWA Black Owned Business Expo 2022 | Free Attendee Registration
Hosted by Black-Owned NWA, we are excited to bring you the NWA Black-Owned Business Expo for Black History Month 2022!
When and where
Location
The Apollo on Emma 308 West Emma Avenue Springdale, AR 72764
About this event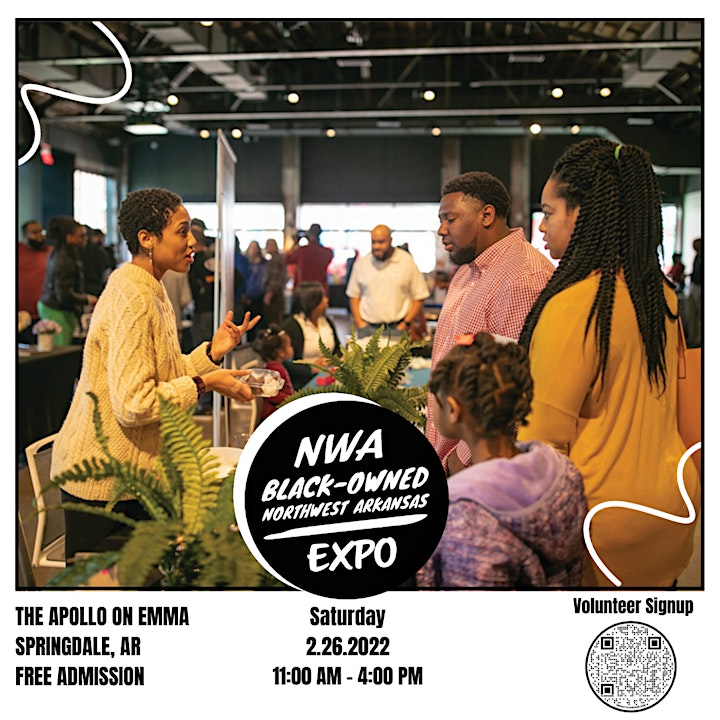 Are you a member of the NWA community who values people, connections, good vibes and good time?
This event is tailored for you! We welcome all supportive members of Northwest Arkansas's beautiful community to join us for a business expo that is one of a kind. This event is being brought to you by Black-Owned NW Arkansas in collaboration with Blackground Agency. All are welcome to attend and support local Black-owned businesses by engaging with and purchasing products/services.
Masks and social distancing are encouraged for ALL guests, regardless of vaccination status. We hope to see you and your family at the Apollo on Emma Avenue in Springdale to join us in celebration of February being National Black History Month with us!
**PLEASE CAREFULLY READ THE NOTES BELOW**
BLACK OWNED NWA EXPO APPLICATION
This form is for ATTENDEE REGISTRATION ONLY! IF YOU WOULD LIKE TO BE A VENDOR FOR THIS TRADE SHOW EVENT, PLEASE REGISTER USING THIS LINK by 2/20/22: https://nwablackownedexpo2022.eventbrite.com/
Both upon entry into the venue, ALL attendees may be prompted and subject to complete a questionnaire and/or temperature reading to confirm that they have not previously been exposed to anyone exhibiting Covid-19 symptoms in the past 14 days. Any attendee with a cough, sore throat, fever, or shortness of breath will be immediately asked to remove themselves from the venue. ALL age appropriate guests are required to wear a mask, socially distance and adhere to State Health Guidelines if they have been exposed to Covid-19, NO EXCEPTIONS.
Date: Saturday, February 26, 2022
Location: The Apollo on Emma Avenue Downtown Springdale, 308 W Emma Avenue, Arkansas
Time: 11 AM - 4 PM
All members of the community and public are invited and welcome to attend at no cost, though registration is encouraged and required to attend. To register as a volunteer for the event, please click this link: volunteersignup.org/43MPF. To register is a Black-owned business vendor for this trade-show and expo, please submit your registration form and vendor fee using this link: https://nwablackownedexpo2022.eventbrite.com/
More About Us
Black-Owned NWA started from humble beginnings on Instagram. To learn more, you can visit us at instagram.com/blackownednwa.