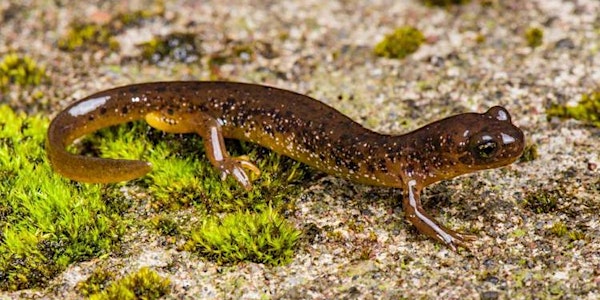 NW Permaculture Salamander Habitat Restoration Gathering
Join us at our 2023 Fall Convergence site. To see "Pay-What-You-Can" option, click "Reserve a Spot" and scroll down to Donation Ticket.
By Northwest Permaculture Convergence
Date and time
Friday, March 31 · 8:30am - 7pm PDT
Location
Battle Ground 40 Min NE of Portland Will email address Battle Ground, WA 98604
Refund Policy
Contact the organizer to request a refund.
Eventbrite's fee is nonrefundable.
About this event
10 hours 30 minutes

Mobile eTicket
Salamander Habitat Restoration
Date: March 31st, 2023 9am-6pm
Take this Short Survey to help us plan a fun regenerative event for you.
Gather together for learning, sharing, working, playing, eating, and getting muddy!
Join us for fun hands-on learning and help to heal historic harm.
Story:
The "at risk" Cascade Torrent Salamander needs your help! And, so do we. Join land stewards, like minded-friends, and the Bells Mountain Restoration Ecology consultant Heather Swift as we learn to enhance wetland buffers and care for the habitat of the salamander and other wetland kin. Check out pictures on Heather's website of beautiful Bells Mountain and non-human inhabitants.
This is a one day event (optional camp over) Friday March 31. (See schedule below). This gathering is the first collaborative event between Bells Mountain and Northwest Permaculture to make the site ecologically safe for future events. There may be more gatherings culminating in the Fall NW Permaculture Convergence on Bells Mountain. Come get to know the land and community! Its about a 40 min drive NE of Portland. Address sent after registration.
What to Bring: Tools, heavy work gloves, sack lunch, tent and self-sufficient camping gear if you plan to stay overnight, pizza toppings (see below,) snacks, breakfast food if staying overnight, layers of clothing for whatever the sky throws our way, plant donations if you have them (see sign up.) Dress for rain and pray for sun!
Wood Fired Pizza Oven Dinner: The day of work will end with an Earthen Oven Wood-Fired Pizza Party, byo favorite toppings. We'll have sourdough pizza and basic toppings; sauce, olive oil and cheese, and possible salad (donations welcome - see sign up.)
Sign Up Collaborations
Habitat Plant and Tool-lend Sign up and Rideshare, Food Share
Sign up to lend/bring tools and donate plants from the ecologist's plant list. We are excited to be joining Heather Swift of Cohabitat who is Bells Mountain/Rememberland's Ecologist restoration planner! Find the other sign ups on that same sheet - Rideshare and Foodshare.
We will be working to create a robust native vegetated buffer around this salamander stream and wetland.
Outcomes:
Remove invasive Himalayan blackberry
Plant native wetland buffers around the salamander stream and neighboring wetlands
Imagine and design foot traffic paths to minimize harm to the sensitive wetland habitats, the salamanders, and other wetland species
Build connections and community with the land and each other
Discuss how to develop a feedback loop - Permaculture Principle #8
Vision & Goals:
To create a protective vegetative native plant buffer around the salamander stream and ponds.
Enhance conditions for native amphibians such as the Cascade torrent salamander, northwestern salamander, red-legged frog, Pacific chorus frog, and rough-skinned newt).
Augment tree & shrub canopy that regulates temperature & light conditions within the wetlands.
Optimize water quality to be cool, clear, and running. Prevent sedimentation into the stream and reduce algae growth in ponds.
Introduce wetland emerge plants such as cattail, tule, and wapato that filter nutrients, enhance habitat, and introduce plants with important ethnobotanical traditional uses.
Introduce coarse woody debris (structure) to the pond edge for better habitat.
Create a design that prevents people from entering the stream and other wetlands.
Goals: Discuss with open eyes and heart on human and wetland abuse, restoration, neglect and love. Observe where we are and what we can do; then take action! Offer an educational experience that brings awareness and appreciation to the salamanders, other wildlife, native plants, and wetland ecology, as well as engage participants in solutions that protect wild inhabitants near human areas.
Schedule:
Schedule details here. Friday March 31: 9am-6pm Stream and pond buffer assessment and planning, invasive removal, native plant installation, tour of other Bells Mountain areas for future work. 6pm Wood fired pizza oven dinner. Optional: rustic camping overnight, Saturday April 1st until noon will be unstructured time for overnight guests, visit the orchard garden or top of the mountain, maybe more planting, then pack and leave.
Heart House Pond: We will be working to enhance the pond edges with native vegetation and wetland emergent plants.