Description
POWERING CHANGE WITH AI AND DEEP LEARNING
AI doesn't stand still. It's a living, changing entity that powers change throughout every industry across the globe. As it evolves, so do we all. From the visionaries, healers, and navigators to the creators, protectors, and teachers. It's what drives us today. And what comes next.
Technology is developing fast. Demands on your business are growing. Customer needs are changing. Sometimes it's hard to see where your organisation should focus next.

NVIDIA is here to support you. As the world leaders in AI, HPC, and GPU computing, we've seen the impact our solutions can make to customers from a wide range of industries such as Research and Higher Education, Healthcare and Life Sciences, and Automotive. We know how to help you tackle any challenges you might be facing.

We'll update you on the latest NVIDIA solutions for Artificial Intelligence, Healthcare and Automotive. We'll also discuss how GPUs will positively affect the future of Datacenters, and how AI can help take your company to the next level with some real-life success stories.

In the breakout sessions, you are free to choose between these topics. We welcome C-Level executives, technical decision makers, technicians, data scientists and developers. All sessions offer discussion opportunities and deep dive information. The day finishes with a drinks reception and a chance to network with your peers.
Keynote Speaker: Jaap Zuiderveld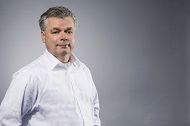 NVIDIA Vice President of Sales and Marketing for Europe, Middle East, Africa and India
Jaap Zuiderveld is NVIDIA's Vice President for consumer, enterprise, automotive and embedded businesses across Europe, Middle East, and India.
Jaap has more than 20 years of experience in the IT and telecommunications industry. Prior to joining NVIDIA he led the global direct sales force at Colt Technology Services, in London, and previously he served as chief operations officer and managing director for Europe at ACN, and as chief executive officer at Active 24 for Europe.
Currently based in the UK, he has worked in Germany, Norway, and the Netherlands. Jaap is a Dutch national and alumnus of Erasmus University Rotterdam, graduating with a Masters in Economics in 1989.
Away from the office, Jaap is an avid Formula 1 fan and sailing enthusiast who has been known to race sail boats competitively.
Host: Sarah Mannion

Sarah Mannion, Technology Enablement Manager for NVIDIA Enterprise Organisation, EMEA.
Sarah Mannion has worked in the IT and virtualisation industry for over 20 years across engineering, consultancy and sales roles. Formerly at Microsoft, and prior, working with Parallels and Apple, Sarah joined NVIDIA in 2013 as the solution sales lead for NVIDIA GRID in Northern Europe before transitioning to her current role as Technology Enablement Manager for the NVIDIA EMEA Organisation. Sarah has a breadth of knowledge across all NVIDIA solutions, from AI to deep learning to remote graphics and is a tenured public speaker.
Sarah is based in the UK, holds a degree in Business and Computing and a Masters in Medicinal Chemistry.


Breakout Sessions
Craig Rhodes is the Industry Business Lead for Artificial Intelligence in Healthcare and Life Sciences. Within his role, Craig identifies key organisations to collaborate with, looking to bring Artificial Intelligence from Research to the point of care. A key focus for Craig is the ability to ensure Safe and Secure AI, both from the perspective of the Healthcare worker and from the patient understanding how AI plays a part in their care pathway. Craig will discuss the key centres of excellence for Radiology and Pathology in the UK and how Artificial Intelligence will support the transformation of healthcare, improving patient outcomes and optimising workflow for Radiology and Pathology.
Leif Nordlund is the HPC & Deep Learning Lead for the Nordics, with a predominant focus in Research. The use of HPC in University research is fundamentally changing. With DGX scale up architecture for Machine Learning, Medical Imaging and Computer Vision, Xavier and Turing architectures for scale out projects we are pushing Moore's law. Leif will demonstrate how the users of HPC based research together with NVIDIA, are making new algorithms, new science and ground-breaking research based on innovation in Open Source and Computer architecture.
Fredric Wall is responsible for the NVIDIA Enterprise business in the Nordics, with predominant focus on the Automotive. Fredric has an extensive experience of +20 years in the IT industry, particularly around overcoming datacenter challenges and digital transformation for various industries. Fredric will discuss the challenges we see in Auto and how NVIDIA addresses these challenges. Fredric will also describe how simulation can be used to speed up and ensure auto software releases are verified and secure in the right time. Lastly, you will learn how to evolve your organization with the help of NVIDIAs Deep Learning Institute.
AGENDA
10:00 Registration for hands on-labs, prerequisites* below
10:30 HANDS-ON LABS see below for agenda
12:00 General registration starts (Lunch provided to attendees in hands-on labs)
13:00 NVIDIA Keynote – How AI Is Revolutionizing Industries
Jaap Zuiderveld NVIDIA Vice President of Sales and Marketing for EMEA
Guest Speaker: Martin Svensson, Project Manager at AI Innovation of Sweden
14:00-16:00 Breakout sessions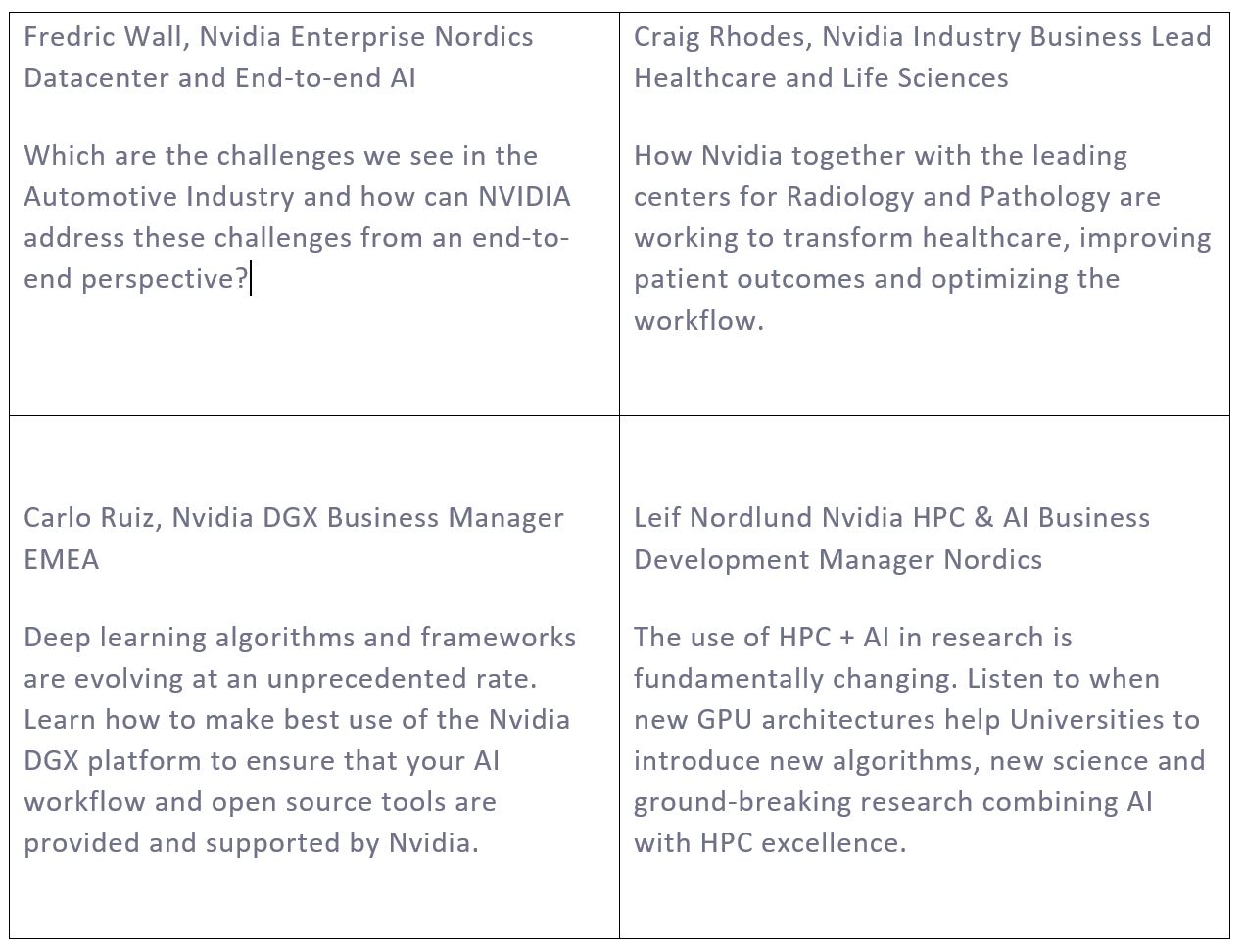 16:00 Panel discussion brought to you by NVIDIA, CGIT, Pure Storage and Berge
17:00 Networking
18:00 Closing of the event




Hands on training: "Getting started with DGX-1"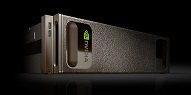 Instructor: Henrik Holst, Ph.D.
Senior Solutions Architect - Artificial Intelligence and Accelerated Computing at NVIDIA.
Henrik has professional experience working with mathematical modelling; simulation; programming; game development; deep learning; cloud; and micro-services.
Henrik has 5+ years of experience teaching university courses such as: High performance computing, numerical analysis, C++ and Python, and he is a certified Deep Learning Institute instructor.
Henrik is based in Stockholm, holds a master's and Ph.D. degree in Numerical Analysis.
Prerequisites: An interest to learn about AI and a lack of fear for mathematics and programming. Bring your laptop and a tech savvy friend for moral support.
Curriculum: Participants of the hands-on training will learn about image classification using industry standard frameworks and models based on deep artificial neural networks.
Furthermore, the participants will gain hands on experience working with NVIDIA GPU Cloud (NGC) containers for Deep Learning and multi-GPU training on the NVIDIA DGX-1.
The "fuel" for building the AI model – the training data will be provided by the instructor. After the hands-on training the participants will have a good fundamental understanding of the workflow on a modern AI platform based on the NVIDIA DGX-1 system.
This training will be done on CGit's "AIRI" platform that consists of a DGX-1 together with Purestorage's Flashblade and Arista Deep Buffer datacenter switches located here in Gothenburg and offered as a "POC" or Hosting-platform.
Event Partners

We focus on advanced infrastructure and specialised hosting services. We are proud to be among the first to have implemented some of europes largest AI-focused infrastrucutre projects. We are also a pioneer when it comes to AI Infrastructure As A Service, being the only one in europe with a complete AIRI-platform for anyone to rent and test. CGit was founded almost 15 years ago in Gothenburg by technical enthusiasts and engineers.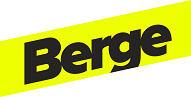 We help our clients creating significant change by working with exponential technologies like deep learning and extended realities approaching problems with design thinking.
In a world where technology evolves faster than ever before we believe design thinking is the layer creating meaningful impact.

Pure Storage helps innovators build a better world with data. Pure's data solutions enable SaaS companies, cloud service providers, and enterprise and public sector customers to deliver real-time, secure data to power their mission-critical production, DevOps, and modern analytics environments in a multi-cloud environment. One of the fastest growing enterprise IT companies in history, Pure Storage enables customers to quickly adopt next-generation technologies, including artificial intelligence and machine learning, to help maximize the value of their data for competitive advantage.
Note: This event has a limited number of seats. It targets corporate users and explorers of deep learning solutions, including C-level executives, deep learning specialists, digital transformators and alike. Therefore, people working for competing software developers or consulting companies or other deep learning hardware vendors are not targeted!