NVIDIA Deep Learning Institute Workshop at CVPR Hosted by Amazon Web Services

Monday, July 24, 2017 from 12:00 PM to 5:00 PM (HST)
Event Details
Artificial Intelligence (specifically deep learning) is revolutionizing modern computing. AI is being used to develop solutions that range from improved cancer screening to self-driving cars. It has been used to create art, play games and deliver customer insights. More than 19,000 companies are currently using deep learning to advance their respective industries.
Computer Vision has become ubiquitous in our society, with applications in search, image understanding, apps, mapping, medicine, drones, and self-driving cars. Core to many of these applications are visual recognition tasks such as image classification, localization and detection. Recent developments in neural network approaches have greatly advanced the performance of these state-of-the-art visual recognition systems. 
Scene Description Generation
Hosted by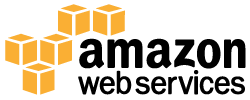 Attendees will train a network to generate captions from images and videos to learn:
How to solve novel problems in deep learning by combining best practices.

The fundamentals of both convolutional and recurrent neural networks using TensorFlow on AWS.

How to process  and prepare data for network ingestion, how to configure and train networks, and how to perform and evaluate inference.

Problem specific skills such as:

The difference between processing image and textual data

Extracting high-level features from images

One-hot sentence encoding

Concatenating input data
Agenda
12:00 p.m. - 1:30 p.m.            Image Classification
1:30 p.m. -  2:30 p.m.             Recurrent Neural Networks
2:30 p.m. - 5:00 p.m.              Scene Description Generation Combining Image Classification with RNNs
To take full advantage of this workshop, familiarity with TensorFlow and deep learning concepts is helpful but not required as the workshop begins with fundamentals of deep learning, leading into image classification and ending with more advanced topics including RNNs.
Each workshop participant must bring their own laptop to the event in order to run the DLI labs. A current browser is needed. For optimal performance, Chrome, Firefox or Safari for Macs are recommended. IE is operational but does not provide the best performance.
Capacity is limited. Registration is required. Only registered CVPR attendees with badges can attend. Lunch will be served.
Have questions about NVIDIA Deep Learning Institute Workshop at CVPR Hosted by Amazon Web Services?
Contact NVIDIA
When & Where

Hawaii Convention Center
1801 Kalakaua Avenue
Room 315
Honolulu, HI 96815


Monday, July 24, 2017 from 12:00 PM to 5:00 PM (HST)
Add to my calendar
NVIDIA Deep Learning Institute Workshop at CVPR Hosted by Amazon Web Services