NVEEE "Not On My Watch" VIP Reception & ABC's Secret Millionaire Screening
Description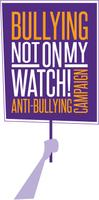 2nd Annual "Not On My Watch"
Red Carpet VIP Reception & ABC's Secret Millionaire Premiere
Benefiting
NVEEE's "Not On My Watch" School-Wide Bullying Prevention Program
National Voices for Equality, Education, and Enlightenment (NVEEE) will welcome back its community partners, entertainment and sports celebrities, elected officials, business leaders, educators, sponsors and friends to commence the 2nd Anniversary of its National "Not On My Watch" Anti-Bullying Campaign (NOMW).
The NOMW campaign, is now a school-wide bullying prevention program that is now slated to be implemented in three (3) schools in South Florida for the the 2012 - 2013 year. This is a major accomplishment for NVEEE.
This spectacular fundraiser will celebrate local heroes, Amy Porzio and Joseph Zolobczuk for their outstanding contributions to prevent bullying and educate kids locally and nationwide, along with recognizing NVEEE's success to date, and its future.
Your contribution, whether in the form of purchasing a ticket or making a donation will benefit this wonderful organization. Come out and celebrate with us!!!
Click [Here] to view trailer of NVEEE on ABC's Secret Millionaire.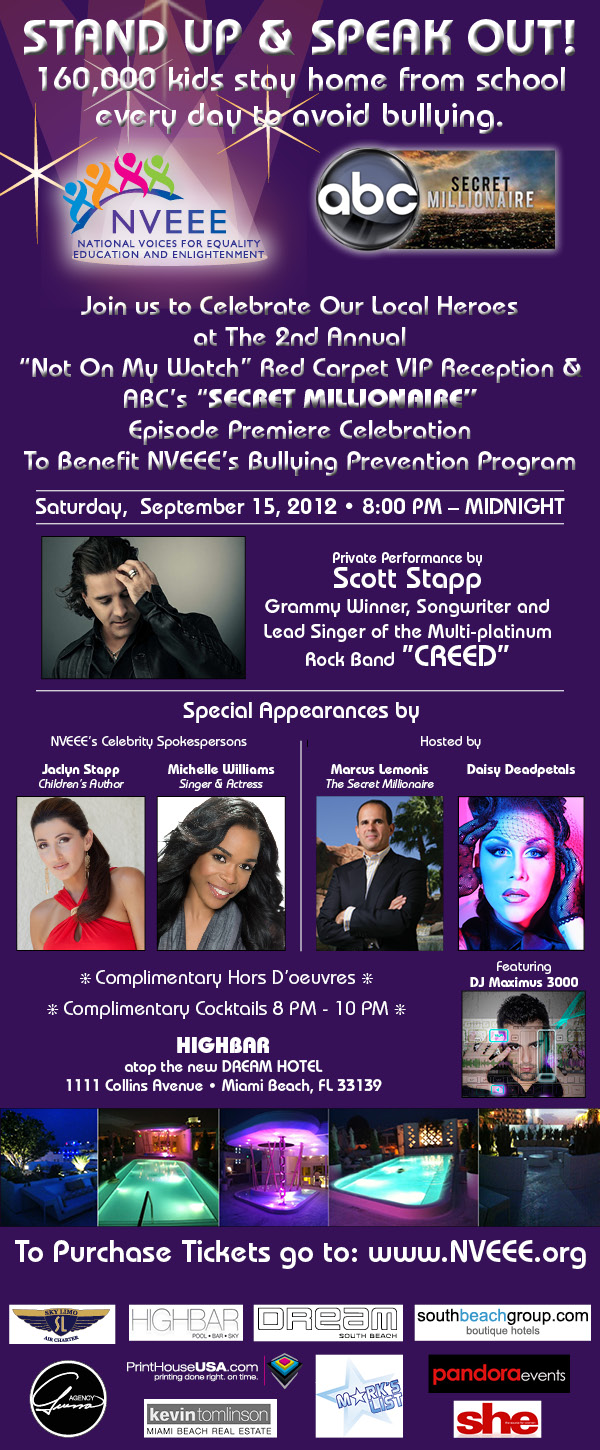 Thank you for charitable contribution. Your donation helps NVEEE continue its mission to prevent bullying, violence, and suicide among youth, families and communities. Contributions are tax-deductible to the full extent of the law. To learn more about NVEEE and our work, please visit www.nveee.org