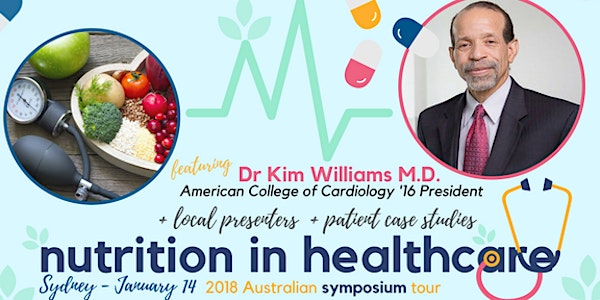 Nutrition in Healthcare Sydney Symposium with Dr Kim Williams (USA) + more
When and where
Location
Kerry Packer Education Centre 12A Missenden Road Camperdown, NSW 2050 Australia
Refund Policy
Refunds up to 7 days before event
Description
You are invited to be in the audience for the Sydney keynote presentation by international special guest Dr Kim Williams M.D., American College of Cardiology 2016 President, and Chief of Cardiology at Rush University Medical Center, USA.

~ DATE: Sunday 14th January, 2018.
~ TIME: 10am - 5pm [registration from 9am]
TICKETS: THIRD ROUND PRICING RATE (expires midnight January 13 unless sold out prior!): www.sydneyheartsymposium.eventbrite.com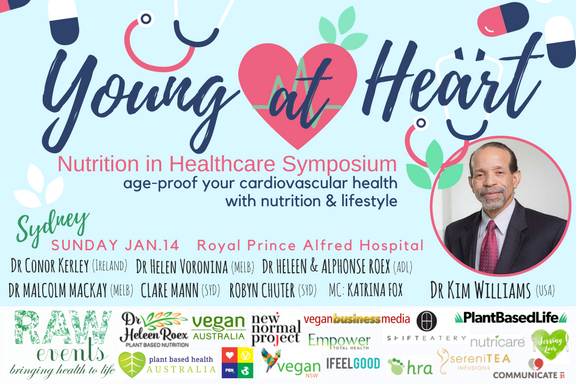 Symposium Topic : 'Young At Heart: how to help age-proof your cardiovascular health at all stages of life with nutrition and lifestyle'
This event will highlight the science-backed, sustainable upgrades that healthcare practitioners and everyday people can make to their lifestyles to stay 'Young At Heart' and reduce the risk of Australia's number one killer - cardiovascular disease.


The keynote presenter is cardiologist, Dr Kim Williams. Additional presentations as part of this Nutrition in Healthcare Sydney Symposium:
~ 'Blood Pressure and Vegetables - can we beet hypertension?' Presented by clinical dietitian and researcher, Dr Conor Kerley PhD (Dublin, Ireland).
~ 'How to Interpret Nutrition Studies: weighing up the evidence.' Presented by obstetrician, Dr Alphonse Roex M.D. and pediatrician Dr Heleen Roex M.D. np (Adelaide).
~ 'Pregnancy and the Early Years - the foundations of a healthy heart.' Presented by pediatrician, Dr Heleen Roex M.D. np (Adelaide).
~ 'Dental Health - getting to the heart of the matter.' Presented by dentist, Dr Helen Voronina (Melbourne).

~ 'How Whole Food Plant Based Do You Need To Be?' Presented by general practitioner, Dr Malcolm Mackay (Melbourne).

~ 'Heartbreak and Health: psychosocial influences on cardiovascular disease' Presented by naturopath, Robyn Chuter (Sydney).

~ 'The Heart/Mind Connection.' Presented by psychologist, Clare Mann (Sydney).

+ patient case studies.
~ MC: Katrina Fox

Attend this unique full day event to learn about the latest research and evidence-based practice on the leading lifestyle factor to influence chronic disease outcomes.
This symposium is open to (and suitable for) attendance by both healthcare professionals and the general public.

REGISTRATION:
You can arrive from 9am to check-in, browse our vendors (including the opportunity to get a complimentary cardiovascular age health check from Robyn Chuter of 'Empower Total Health') and select your seating in the lecture theatre.
Presentations will commence from 10am sharp.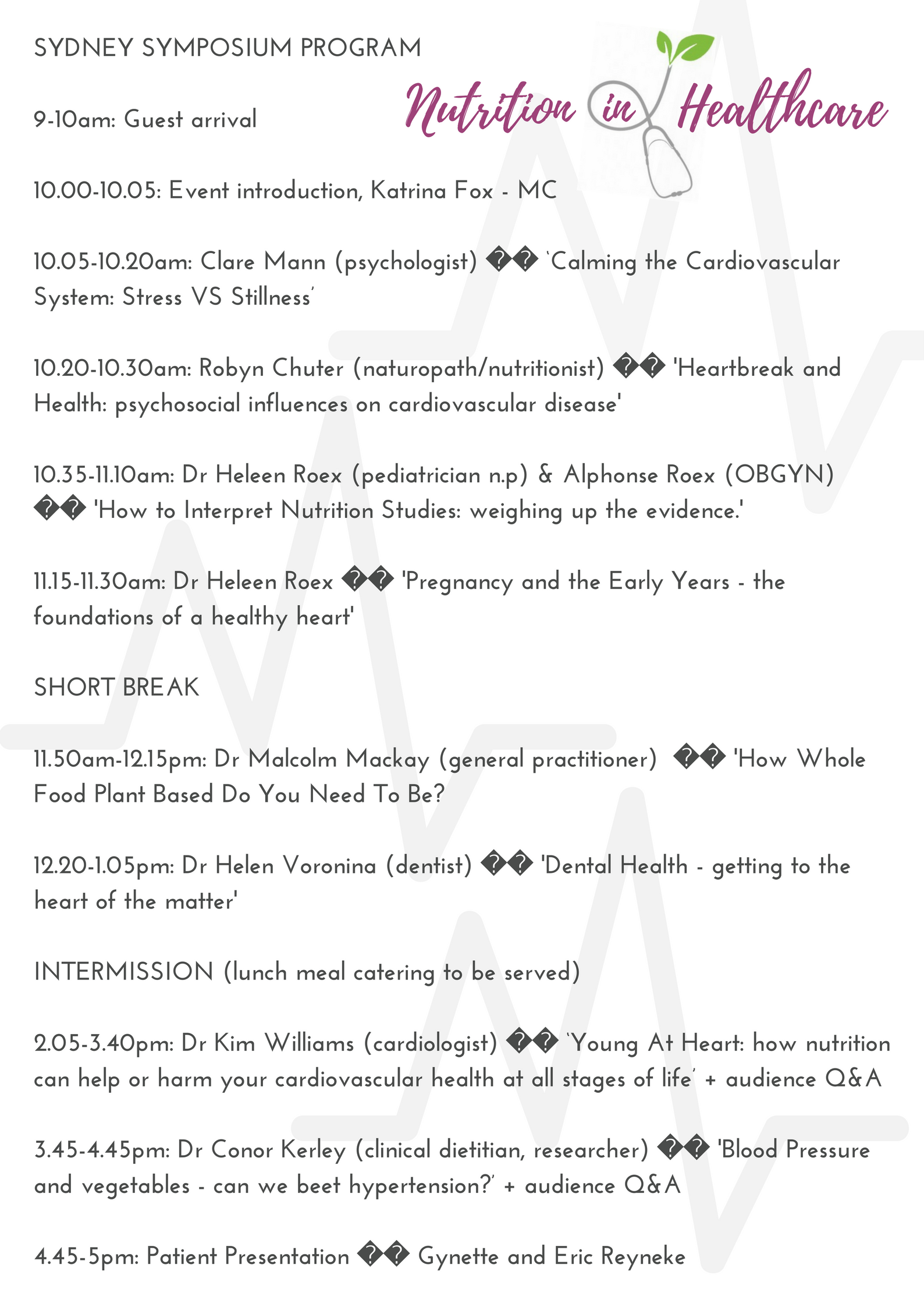 ---

SYDNEY LOCATION:
Kerry Packer Education Centre (KPEC)
Royal Prince Alfred Hospital
Building 72
John Hopkins Dve (off Missenden Rd),
Camperdown, Sydney, 2050
(scroll down to end of event listing to see venue, parking and public transport location maps)

---

TICKET PRICING:
~ EARLY BIRD ROUNDS HAVE EXPIRED ~
~ FULL PRICE - ROUND THREE: $139 + booking fee (until midnight Jan 13th - unless sold out prior)
~ DOOR PRICE: $150 (unless sold out prior)
~ CONCESSION: $70 (full-time student / healthcare card holder / pensioner. Valid card to be displayed on check-in at the symposium).


+ Optional add-on ~ LUNCH MEAL* ~
$16 (Provided by Shift Eatery. Must *pre-order online at time of booking your tickets.)

Meal options (select directly at the event from the choices available):
Mediterranean Style - Quinoa, cherry tomatoes, cucumber, tofu feta, roasted capsicum, pesto dressing
Asian Style - Herb tofu, cherry tomatoes, cucumber, sesame seeds, brown rice, greens, kaleslaw, miso dressing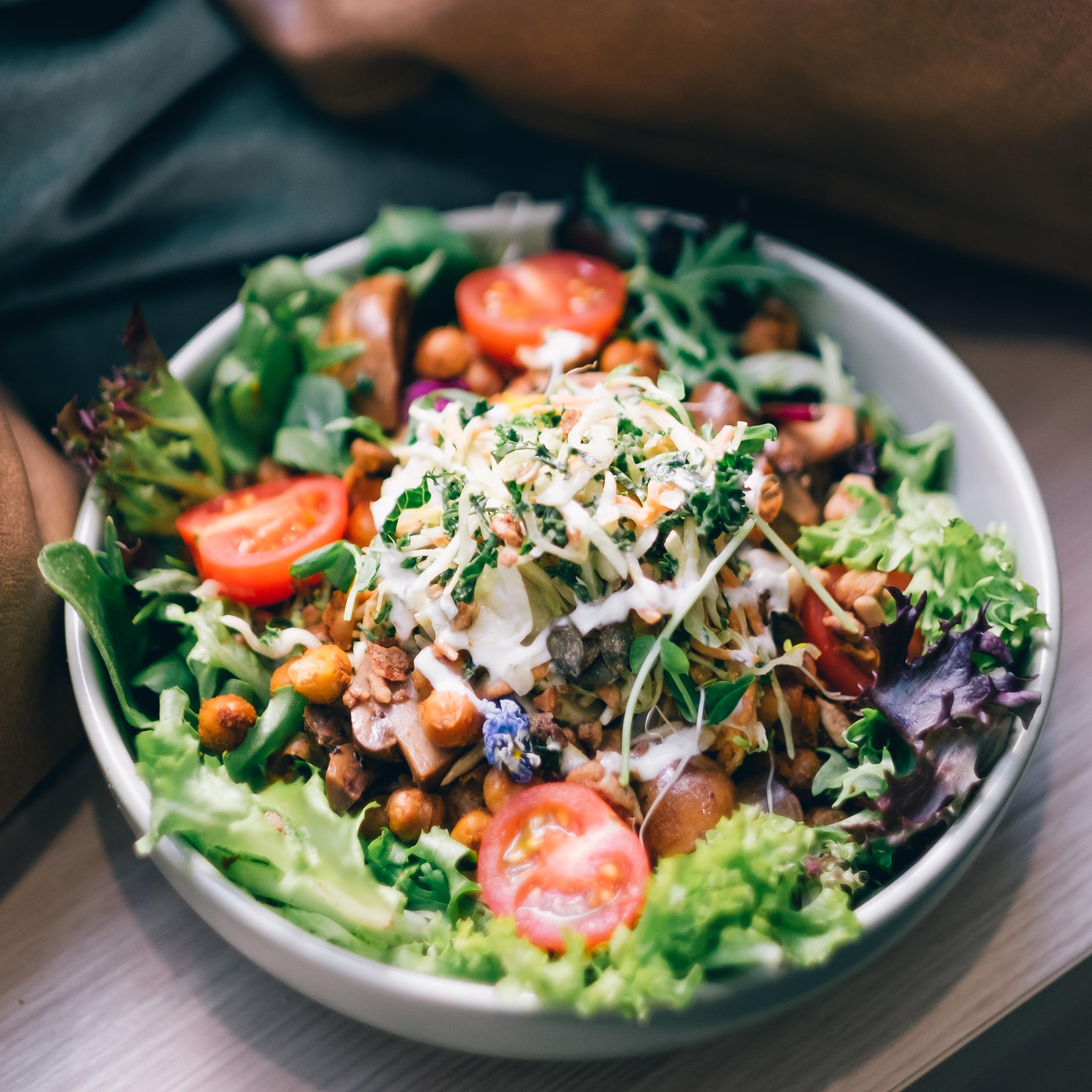 SYMPOSIUM FEATURES:
~ Healthy, hearty catering offerings from our selected suppliers, including complimentary tea and fruit.
~ A welcoming atmosphere in a centrally located, quality venue.
~ Networking time with colleagues and like-minded individuals and organisations.
~ Attendance certificate for those wishing to apply for recognition of professional development hours.


---
Event Coordinator Contact:
+61 (0)418 517 273
raweventsaustralia@gmail.com
www.facebook.com/raweventsaustralia
www.instagram.com/raweventsaustralia


---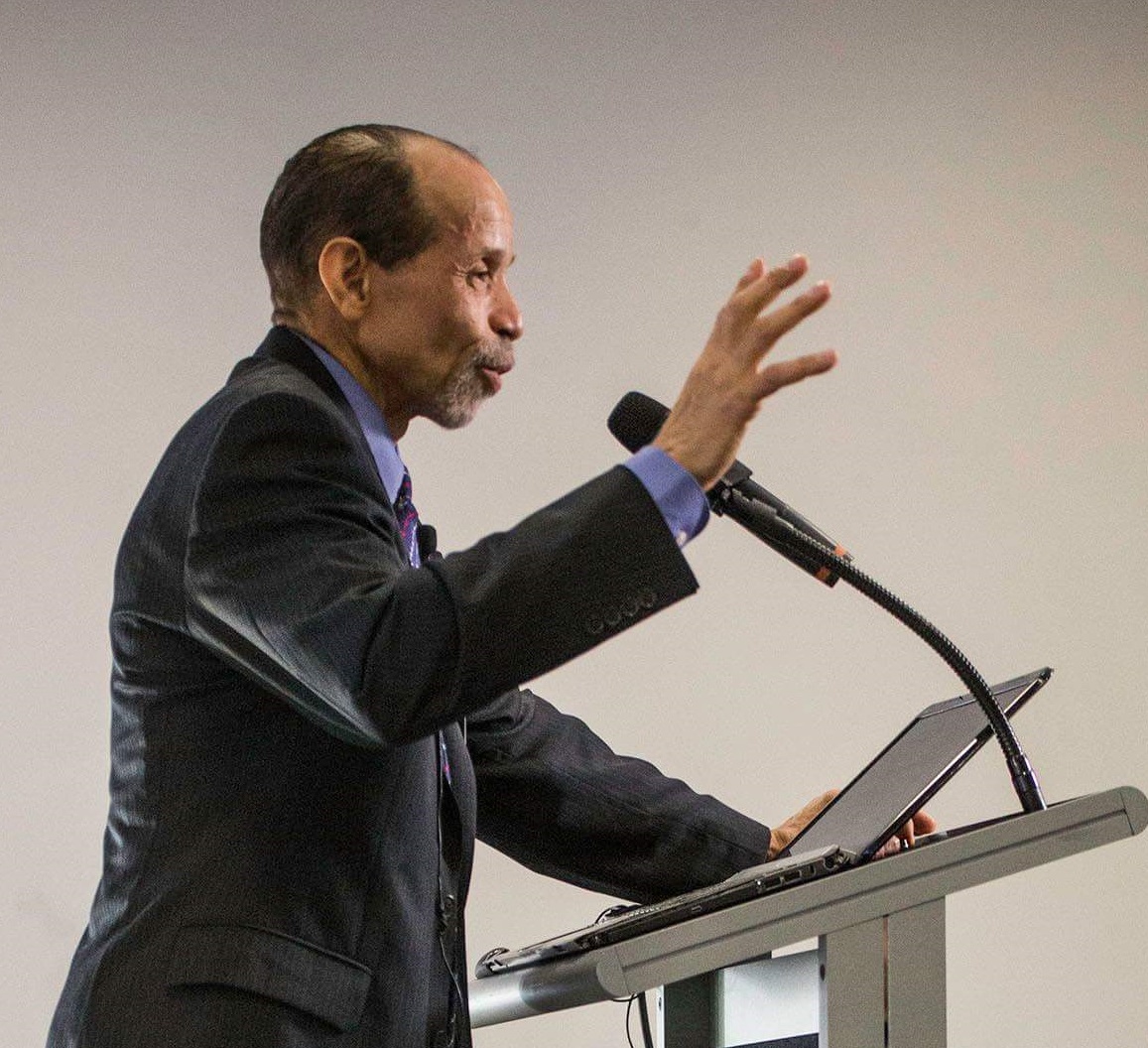 KEYNOTE PRESENTER BIOS

Kim Allan Williams (MD, MACC, FAHA, MASNC, FESC), cardiologist
Born and trained in Chicago, Dr Williams was a professional level tennis player and coach before choosing to pursue a cardiology career. Since 2013, he has headed up the cardiology department of Rush University Medical Center. Dr Williams has served on numerous committees and boards at the United States national level, including the American Society of Nuclear Cardiology (ASNC), the American Heart Association (AHA), the American Medical Association (AMA), the American College of Cardiology (ACC), the Certifying Board of Nuclear Cardiology, the Certifying Board of Cardiac Computed Tomography, the Society of Cardiovascular Computed Tomography, the Association of Black Cardiologists (ABC) and the Cardiovascular Disease Examination Board of the American Board of Internal Medicine (ABIM-CV). Among other presidencies throughout his distinguished career, Dr Williams currently serves as the ACC Immediate Past President 2016.
Education and Noted Awards:
- Board certified in Internal Medicine, Cardiovascular Diseases, Nuclear Medicine, Nuclear Cardiology and Cardiovascular Computed Tomography.
- Served as Professor of Medicine and Radiology and Director of Nuclear Cardiology at The University of Chicago School of Medicine. Elected Alpha Omega Alpha.
- Dorothy Susan Timmis Endowed Professor of Medicine and Radiology and Chairman of the Division of Cardiology at Wayne State University School of Medicine in Detroit, MI.
- Started the Urban Cardiology Initiative – a program of education of physicians on disparities in healthcare, primary school education on cardiovascular health and community health screening in inner city Detroit.
- James B. Herrick Endowed Professor of Medicine and Cardiology at Rush University Medical Center.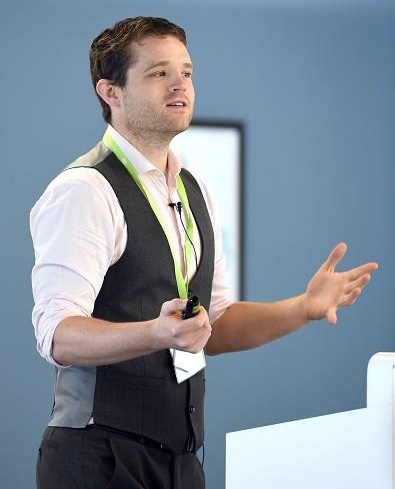 DR CONOR KERLEY (PHD, BSC, H. DIP, MINDI) Clinical dietitian, researcher
Conor received his Bachelor's degree in Human Nutrition and Dietetics from Trinity College Dublin and Dublin Institute of Technology and his PhD from University College Dublin. Conor has presented his award winning findings at multiple national and international nutrition and medical conferences. Conor's research has been published in international peer-reviewed medical journals.
Conor has worked in several hospitals, universities and other institutions in Ireland and most recently in the United States. Conor served as chairperson of the Scientific and Research Steering Group of the Irish Nutrition and Dietetics Institute (INDI) and is an active member of several professional societies including the INDI, Nutrition Society and The National Blood Pressure Council.
★ READ MORE ABOUT CONOR AND HIS RESEARCH IN HIS LATEST ARTICLES FOR THE T. COLIN CAMPBELL CENTRE FOR NUTRITION STUDIES ★:
http://nutritionstudies.org/multiple-sclerosis-and-plant-based-nutrition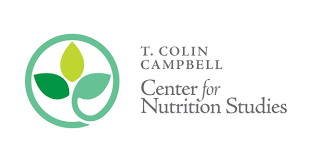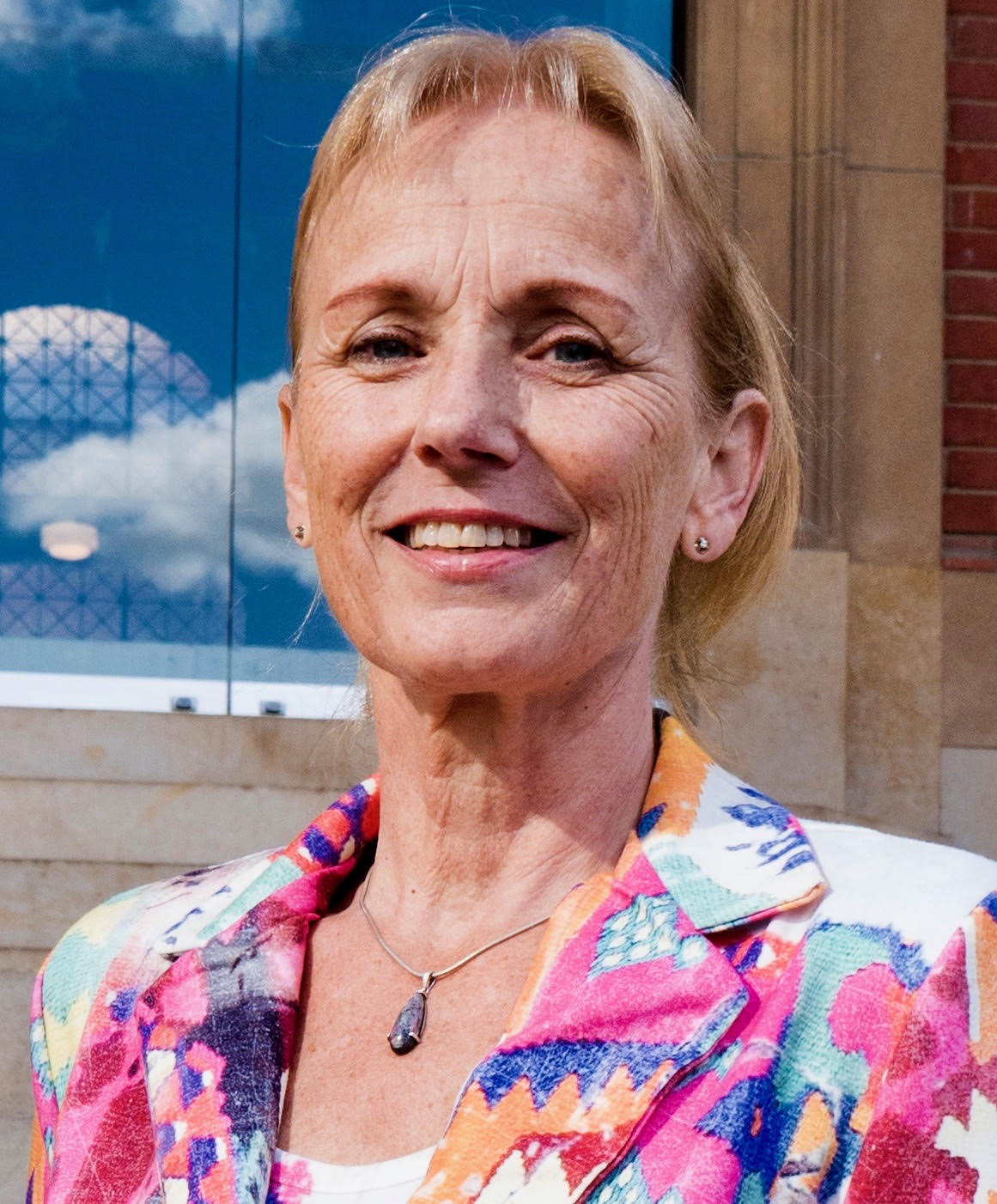 Dr Heleen Roex
Heleen is a former paediatrician from the Netherlands. Heleen holds the Certificate in Plant-Based Nutrition through eCornell University, New York and has undertaken training (at the Physicians Committee for Responsible Medicine headquarters in Washington DC) as a Food For Life Instructor. She conducts community courses in Adelaide in this capacity.
Heleen, along with Lucy from Raw Events Australia, co-organise nutrition in medicine educational symposiums aimed at bringing knowledge of the latest in plant-based nutrition to health professionals and the general public. They have thus far collaborated on such projects as a National Premiere tour of the film 'What The Health', the Dr Michael Klaper Tour, the 2017 symposium for Dr Kim Williams, and numerous other endeavours. Heleen regularly attends and presents at international plant-based healthcare conferences.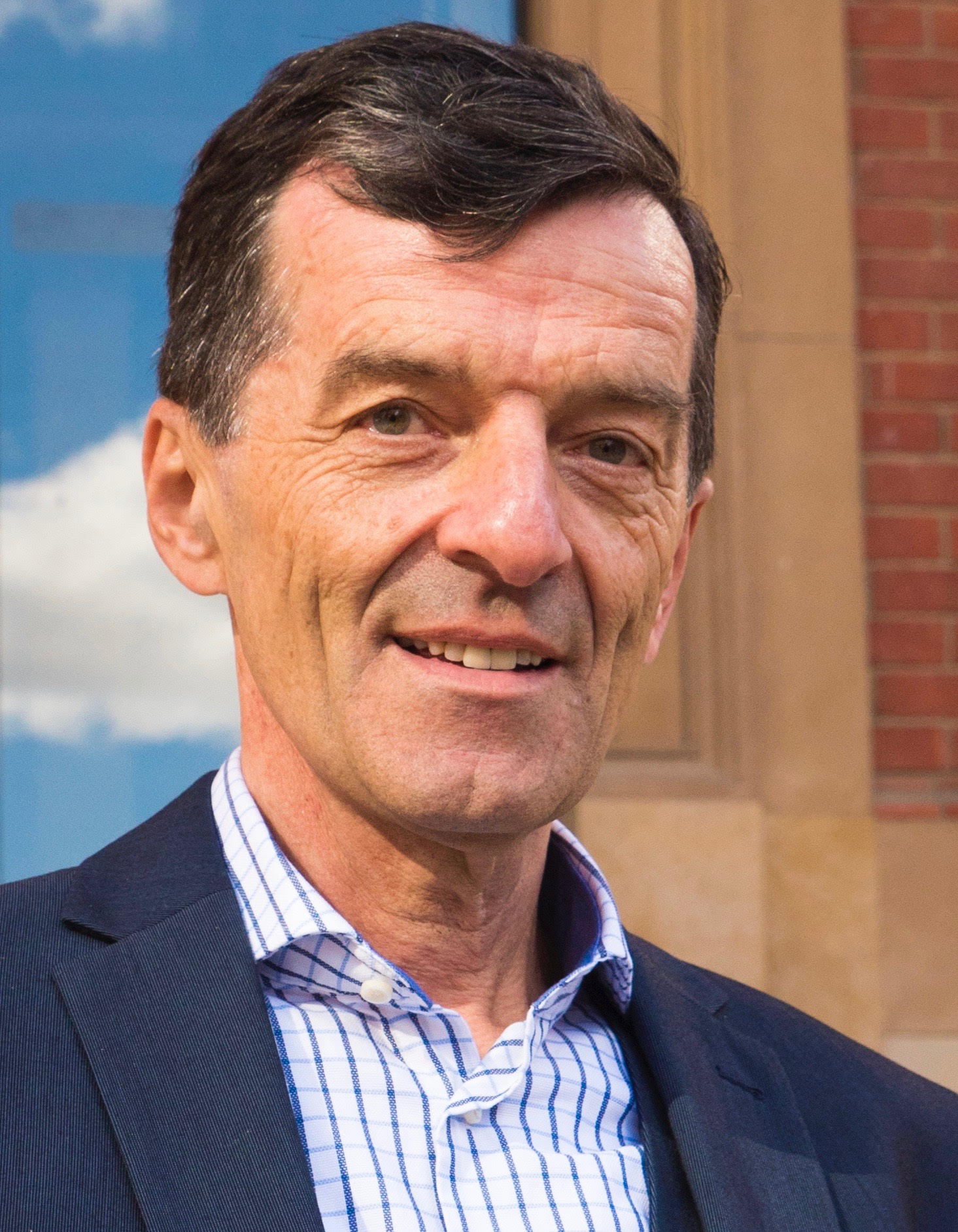 Dr Alphonse Roex
Dr Alphonse Roex completed his medical obstetrics and gynaecology training at the Free University in Amsterdam, the Netherlands. He now works as a senior consultant at the Lyell McEwin Hospital in Adelaide and as a senior lecturer at the University of Adelaide.
lphonse has lived in Australia since 2000. Becoming frustrated with the vast amount of confusion in the general public and the healthcare community around the topic of nutrition and health, Alphonse and his wife Heleen decided to share their knowledge by conducting educational presentations. These are held for the community, as well as in hospital 'Grand Rounds' for medical doctors and medical students. As independent doctors, they promote a scientifically substantiated approach to a healthy lifestyle. Regardless of one's background, Alphonse and Heleen are happy to share this profound and often-overlooked information to anyone who is interested. With great fulfilment, they have noticed that an increasing number of people are beginning to understand how they can optimise their own health by simply switching to eating a whole foods, plant-based diet.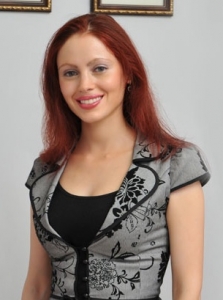 Dr Helen Voronina

Dr Helen Voronina is an ADA and ASID-certified dentist. Her practice, Dr Helen's Dental & Implant Studio, is located in Prahran, Victoria. A certified implant surgeon from The Brenner Institute, Dr Helen is one of the forerunners of implant surgery. She is the former chairperson of the National Dental Association and the official dentist of the Melbourne City Football Club. She advocates a whole foods, plant-based diet for its health benefits and uses cruelty-free products and techniques in her practice wherever possible.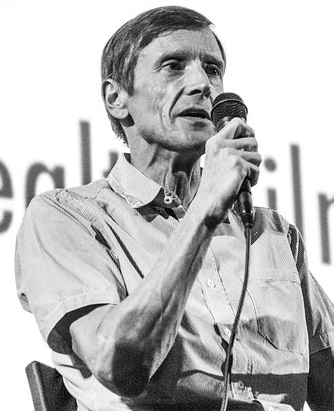 Dr Malcolm Mackay
Dr Malcolm Mackay is a General Practitioner currently practising in Fitzroy, Melbourne. He also provides Skype consultations to remote patients within Australia. Malcolm has a special interest in preventing, treating and reversing chronic disease with a whole food, plant-based diet.
Malcolm's personal and professional interest in plant-based nutrition began in medical school 35 years ago. After graduating, he was actively involved with the Pritikin Health Association in Adelaide before furthering his nutrition education with a Graduate Diploma in Human Nutrition from Deakin University. In recent years, Malcolm has connected with the plant-based nutrition movement and leading practitioners in the USA and rekindled his passion for Lifestyle medicine. He has attended the first five International Plant-Based Nutrition Healthcare Conferences in the USA and recently completed the Plant Based Nutrition Certificate from Cornell University and the CHIP Facilitator training. With his partner Jenny they have created the website: www.wholefoodsplantbasedhealth.com.au as well as the Facebook page, Plant Based Health Australia and run seminars and a 5-day immersion program in Victoria.
Malcolm began his plant-based journey as a competitive distance runner, triathlete and recreational snow skier. Malcolm and Jenny are regulars at the local pool and gym and Malcolm still posts a reasonable time for marathon and fun run events.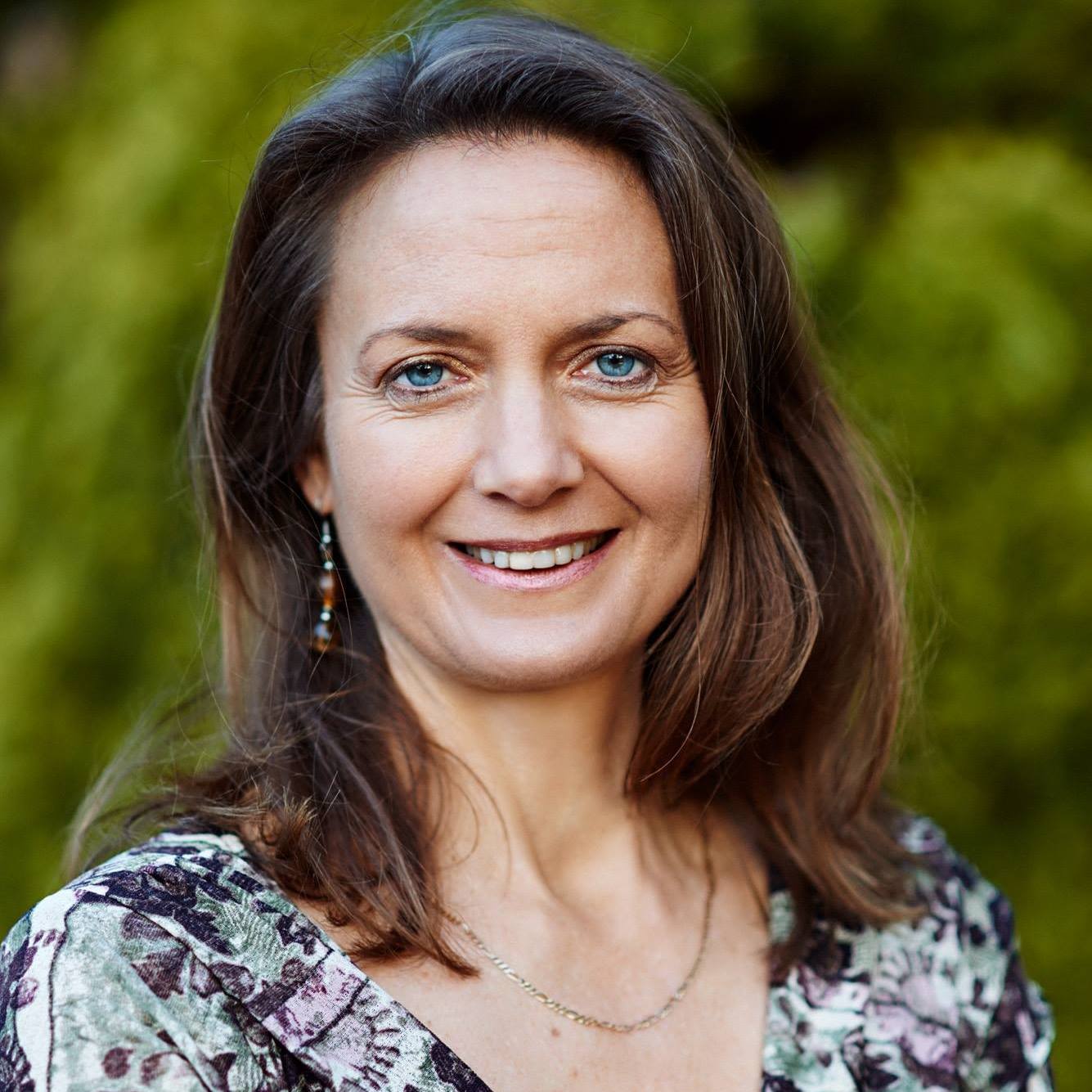 Robyn Chuter

Robyn has run a naturopathic and nutrition practice in Sydney since 1995. Among numerous qualifications, Robyn holds a Bachelor of Health Science from the University of New England and Edith Cowan University, a Diploma of Naturopathy, and a Graduate Diploma of Counselling. She is also an Australasian Society of Lifestyle Medicine-Certified Lifestyle Medicine Practitioner.

A plant-based eater since the age of 15, Robyn specialises in helping people reverse serious and chronic illnesses such as autoimmune conditions, type 2 diabetes, heart disease and chronic fatigue syndrome, as well as emotional eating and food addiction. Robyn's dual background as a physical and mental health professional uniquely equips her to help her clients bridge the gap between knowing what to do to be healthy and happy, and actually doing it. Robyn publishes an information-packed free weekly newsletter, EMPOWERED!, and also runs an online health and nutrition education program. Robyn presents at numerous plant-based healthcare events and is regularly interviewed for podcasts and other media outlets.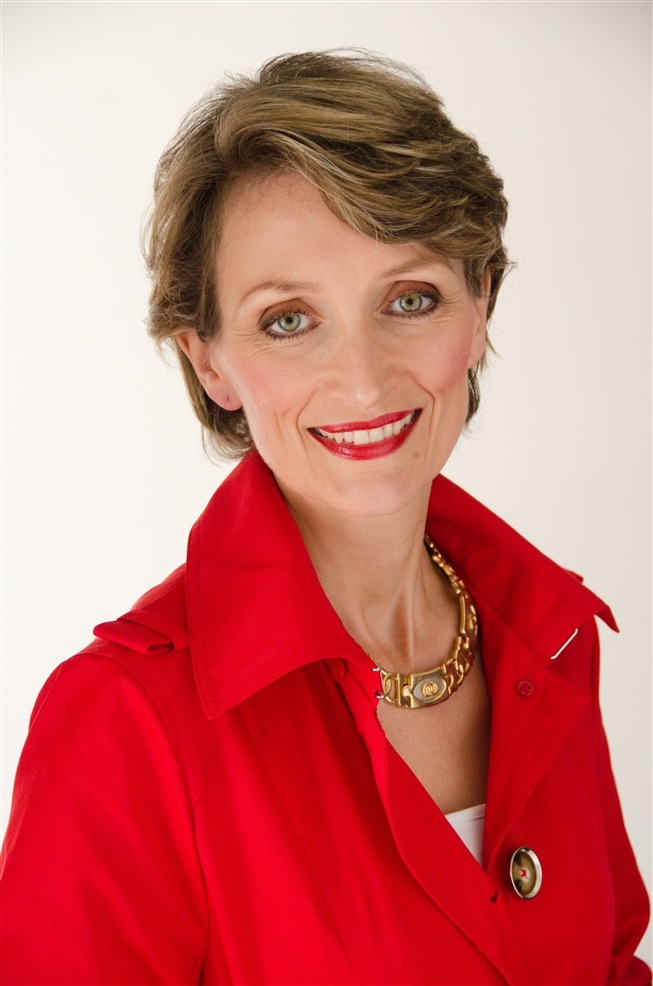 Clare Mann

Clare Mann is a renowned Australian psychologist and existential psychotherapist, author and communications trainer. She was awarded Fellowship of the British Psychological Society and Australian Human Resources Society for her contribution to these professions. She is the Editor in Chief of the digital business magazine Ethical Futures: Conversations that Matter, which promotes businesses that are profitable and successful, without abusing people, the environment or animals.
As a passionate animal rights campaigner, she has co-founded the Vegan Voices Smartphone App, co-contributor to the Sydney Vegan Club 30-Day Vegan Challenge, contributor to Plant Powered Women and Everyday Vegans. She has coined the phrase Vystopia: The Anguish Vegans Feel Living in a Non-Vegan World and her new book with this title will be available in early 2018. Clare provides skills training to help vegans and animal advocates communicate more effectively.
---
VENUE DIRECTIONS / MAPS:
Walking:
From Missenden Road:
Walk to the McCafe on the corner with Johns Hopkins Drive.
Walk down Johns Hopkins Drive to the light-brick heritage building (which is the Kerry Packer Education Centre, Building 72)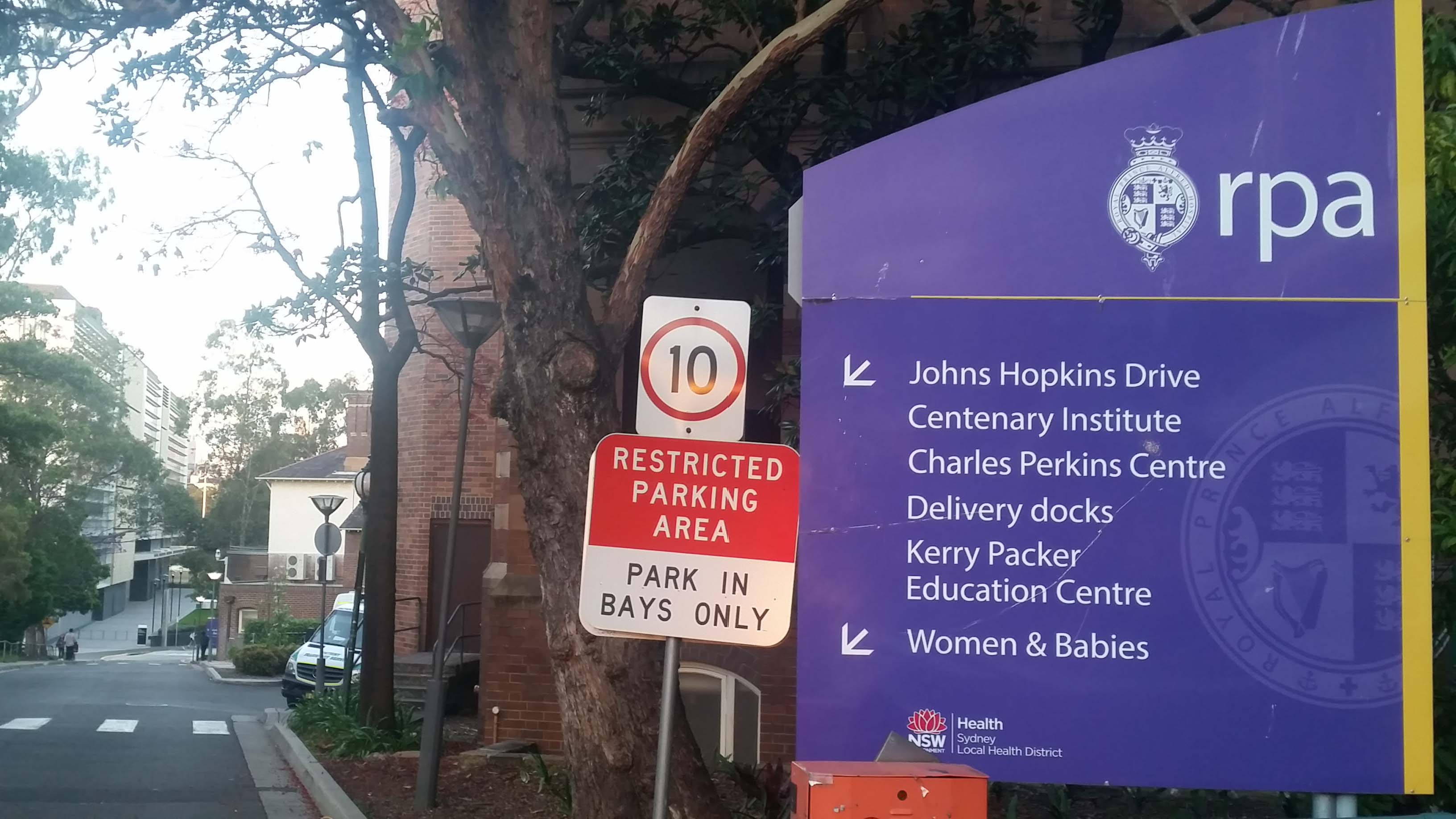 ---

Public Transport guide to getting to the Royal Prince Albert Hospital:
https://www.slhd.nsw.gov.au/pdfs/TAG/TAG-RPA.pdf
(Please note, the # 412 bus from the Central City stops near the Kerry Packer Education Centre)


---

Parking (paid):
Prince Alfred Hospital Car Park
Carillion Avenue, Camperdown
Entry Via New Hospital Road - Behind Chris O'Brien Life House
$11 weekend flat rate
---