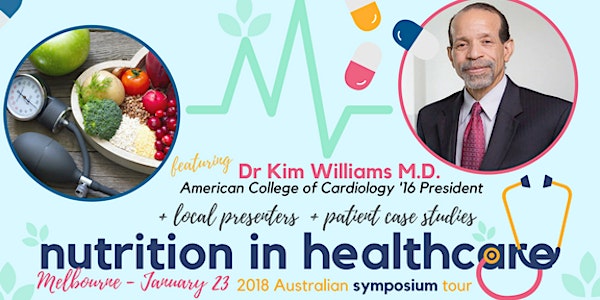 Nutrition in Healthcare Melbourne Symposium - Dr Kim Williams (USA) + more
When and where
Location
RMIT University - Building 80 445 Swanston Street Melbourne, VIC 3000 Australia
Refund Policy
Refunds up to 7 days before event
Description
You are invited to be in the audience for the Melbourne keynote presentation by international special guest Dr Kim Williams M.D., American College of Cardiology 2016 President, and Chief of Cardiology at Rush University Medical Center, USA.

~ DATE: Tuesday 23rd January, 2018.
~ TIME: 6pm - 9.30pm [registration from 5pm onwards]
~ LOCATION: RMIT University, Building 80, 445 Swanston St, Melbourne [see venue maps and parking info below]

SECURE YOUR TICKETS AT THE THIRD ROUND RATE (expires January 22!): www.melbourneheartsymposium.eventbrite.com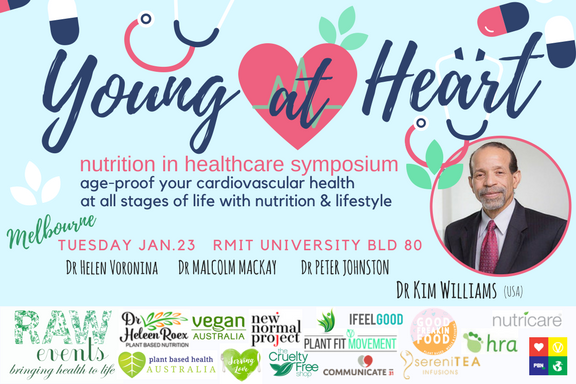 Symposium Topic : 'Young At Heart: how to help age-proof your cardiovascular health at all stages of life with nutrition and lifestyle'
This event will highlight the science-backed, sustainable upgrades that healthcare practitioners and everyday people can make to their lifestyles to stay 'Young At Heart' and reduce the risk of Australia's number one killer - cardiovascular disease.

Additional presentations as part of this Nutrition in Healthcare Melbourne Symposium:
~ 'Dental Health - getting to the heart of the matter.' Presented by dentist, Dr Helen Voronina (Melbourne).

~ 'How To Mobilise Cardiovascular Champions - improvements through immersion .' Presented by dietitian, Dr Peter Johnston (Melbourne).

+ panel with general practitioner, Dr Malcolm Mackay (Melbourne), and pediatrician n.p, Dr Heleen Roex (Adelaide).

+ patient case studies.
MC: Ron Prasad

Attend this unique evening event to learn about the latest research and evidence-based practice on the leading lifestyle factor to influence chronic disease outcomes.
This symposium is open to (and suitable for) attendance by both healthcare professionals and the general public.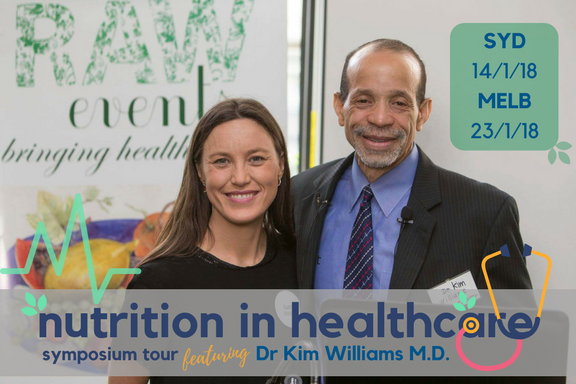 ---
TICKET PRICING:
~ FULL PRICE - ROUND THREE: $109 + booking fee (from Jan 11th until Jan 22nd - unless sold out prior)
~ DOOR PRICE: $120 (unless sold out prior)
~ CONCESSION: $50 (full-time student / healthcare card holder / pensioner. Valid card to be displayed on check-in at the symposium).


+ Optional add-on ~ DINNER MEAL* ~
$16 + booking fee (Must *pre-order online at time of booking your tickets.)

Meals are from 'Good Freakin' Food' and are gluten-free, vegan, refined oil-free, refined sugar-free). Select on the night from a choice of either:

BUDDHA BOWL: - Sweet Potato Kefir Tofu Balls - Quinoa (with Pumpkin – Beetroot – Apple – Carrot – Daikon Roasted Pumpkin – Sunflower Seeds – Coconut) - Asian Slaw - Sesame Ginger Pan-fried Greens.
FALAFEL BOWL: - Super Green Falafel - Slow Cooked Tomato Basil Sugo (with Potato – Zucchini – Green Beans) - Zatar Spiced Chickpeas - Quinoa (with Roasted Pumpkin – Sunflower Seeds) - Pea Pesto Dressing.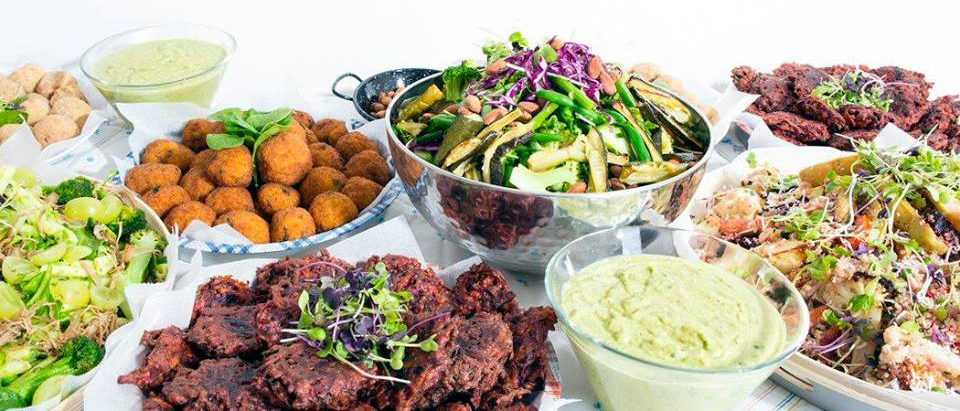 SYMPOSIUM FEATURES:
~ Healthy, hearty catering offerings from our selected suppliers, including complimentary tea and fruit.
~ A welcoming atmosphere in a centrally located, quality venue.
~ Networking time with colleagues and like-minded individuals and organisations.
~ Attendance certificate for those wishing to apply for recognition of professional development hours.


---
Event Coordinator Contact:
0418 517 273 // raweventsaustralia@gmail.com // www.raweventsaustralia.com // www.facebook.com/raweventsaustralia // www.instagram.com/raweventsaustralia

---

PRESENTER BIOS: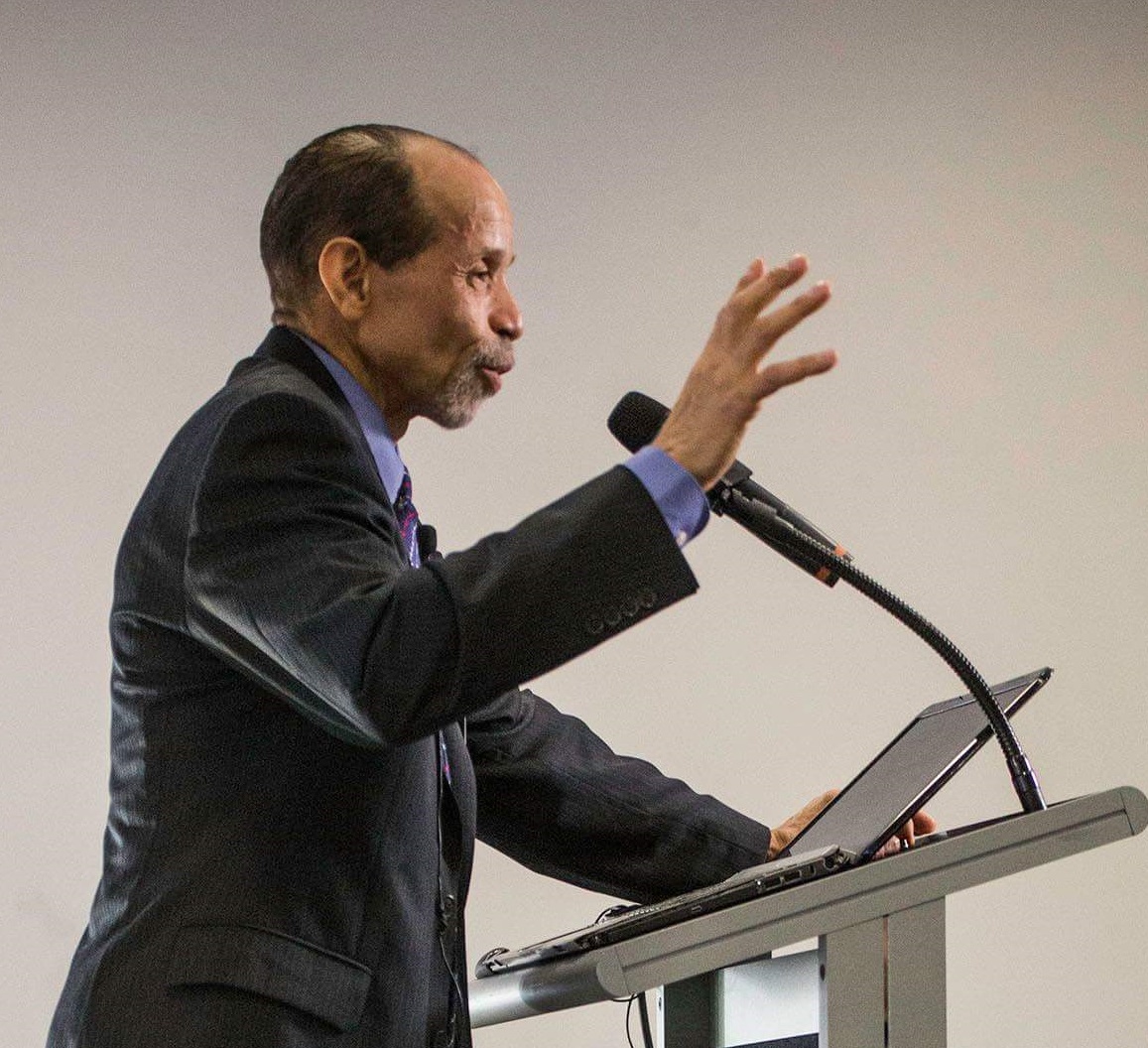 Dr Kim Allan Williams (MD, MACC, FAHA, MASNC, FESC)
Born and trained in Chicago, Dr Williams was a professional level tennis player and coach before choosing to pursue a cardiology career. Since 2013, he has headed up the cardiology department of Rush University Medical Center. Dr Williams has served on numerous committees and boards at the United States national level, including the American Society of Nuclear Cardiology (ASNC), the American Heart Association (AHA), the American Medical Association (AMA), the American College of Cardiology (ACC), the Certifying Board of Nuclear Cardiology, the Certifying Board of Cardiac Computed Tomography, the Society of Cardiovascular Computed Tomography, the Association of Black Cardiologists (ABC) and the Cardiovascular Disease Examination Board of the American Board of Internal Medicine (ABIM-CV). Among other presidencies throughout his distinguished career, Dr Williams currently serves as the ACC Immediate Past President 2016.
Education and Noted Awards:
- Board certified in Internal Medicine, Cardiovascular Diseases, Nuclear Medicine, Nuclear Cardiology and Cardiovascular Computed Tomography.
- Served as Professor of Medicine and Radiology and Director of Nuclear Cardiology at The University of Chicago School of Medicine. Elected Alpha Omega Alpha.
- Dorothy Susan Timmis Endowed Professor of Medicine and Radiology and Chairman of the Division of Cardiology at Wayne State University School of Medicine in Detroit, MI.
- Started the Urban Cardiology Initiative – a program of education of physicians on disparities in healthcare, primary school education on cardiovascular health and community health screening in inner city Detroit.
- James B. Herrick Endowed Professor of Medicine and Cardiology at Rush University Medical Center.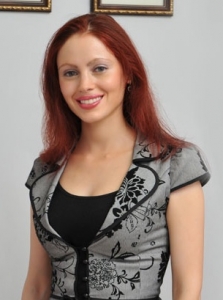 Dr Helen Voronina

Dr Helen Voronina is an ADA and ASID-certified dentist. Her practice, Dr Helen's Dental & Implant Studio, is located in Prahran, Victoria. A certified implant surgeon from The Brenner Institute, Dr Helen is one of the forerunners of implant surgery. She is the former chairperson of the National Dental Association and the official dentist of the Melbourne City Football Club. She advocates a whole foods, plant-based diet for its health benefits and uses cruelty-free products and techniques in her practice wherever possible.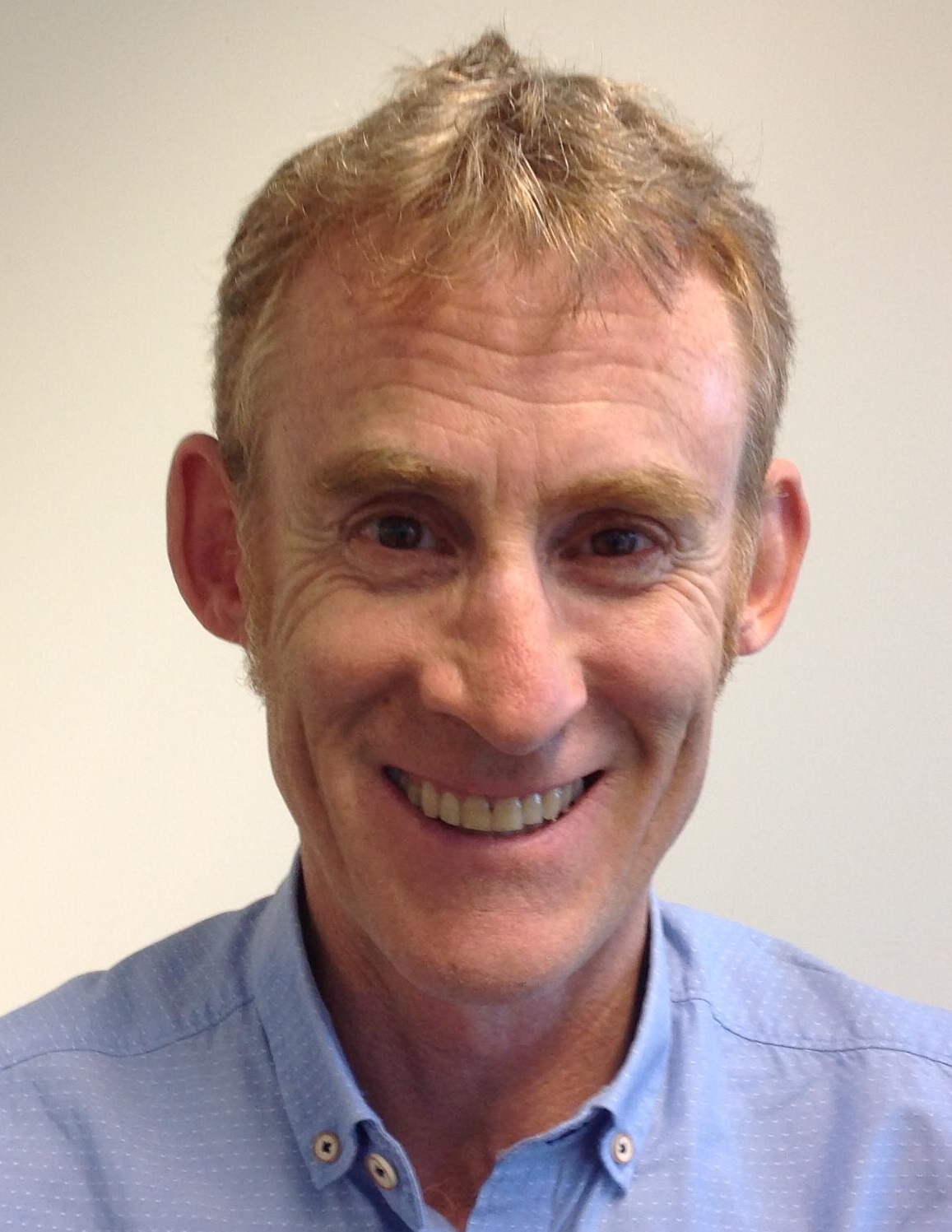 Dr Peter Johnston (Ph.D, M.Sc, B.Sc Hons, B.A) – dietitian

Peter Johnston has a long term passion for healthy eating and has been exclusively plant-based for 26 years. He has a Master's degree in Nutrition and Dietetics, a Doctorate in Human Genetics, an Honours degree in Zoology and a Bachelor's degree in Psychology. He runs a nutrition private practice: Perfect Human Food Consulting, offering individual consultations, workplace training, residential reboot programs and public speaking. He is currently running a workplace-based pilot project where a volunteer staff receive intensive support to go 'whole food plant-based' for three weeks – a first for Australia! He has recently returned from the International Plant Based Nutrition Healthcare Conference in Los Angeles.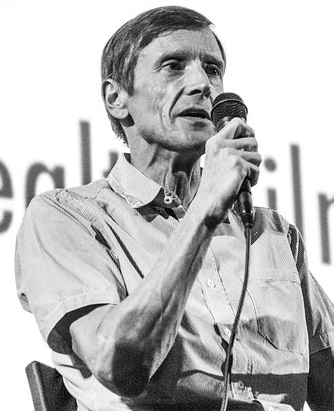 Dr Malcolm Mackay
Dr Malcolm Mackay is a General Practitioner currently practising in Fitzroy, Melbourne. He also provides Skype consultations to remote patients within Australia. Malcolm has a special interest in preventing, treating and reversing chronic disease with a whole food, plant-based diet.
Malcolm's personal and professional interest in plant-based nutrition began in medical school 35 years ago. After graduating, he was actively involved with the Pritikin Health Association in Adelaide before furthering his nutrition education with a Graduate Diploma in Human Nutrition from Deakin University. In recent years, Malcolm has connected with the plant-based nutrition movement and leading practitioners in the USA and rekindled his passion for Lifestyle medicine. He has attended the first five International Plant-Based Nutrition Healthcare Conferences in the USA and recently completed the Plant Based Nutrition Certificate from Cornell University and the CHIP Facilitator training. With his partner Jenny they have created the website: www.wholefoodsplantbasedhealth.com.au as well as the Facebook page, Plant Based Health Australia and run seminars and a 5-day immersion program in Victoria.
Malcolm began his plant-based journey as a competitive distance runner, triathlete and recreational snow skier. Malcolm and Jenny are regulars at the local pool and gym and Malcolm still posts a reasonable time for marathon and fun run events.


---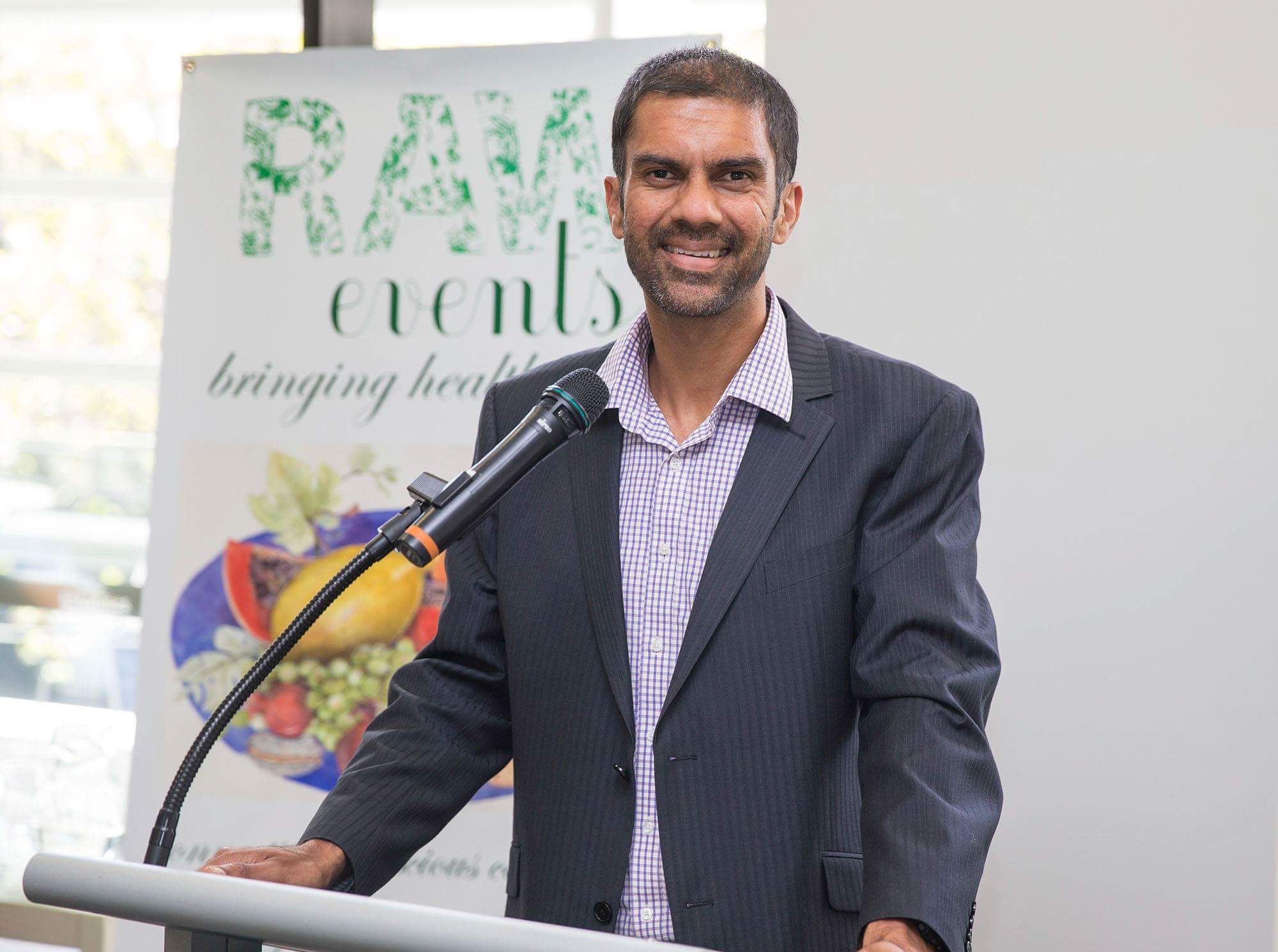 Symposium MC: Ron Prasad

Ron Prasad is an author, speaker, and youth mentor. He is a two-time Australian Of The Year Nominee, for the work he does with his charity (Beat Bullying With Confidence Foundation). He has been a speaker and MC at plant-based, vegan and animal rights events all across Australia. Promoting and supporting animal rights is one of Ron's long-standing passions


---

VENUE: RMIT UNIVERSITY - BUILDING 80, Level 1, Room 2, 445 SWANSTON ST, MELBOURNE, VICTORIA, AUSTRALIA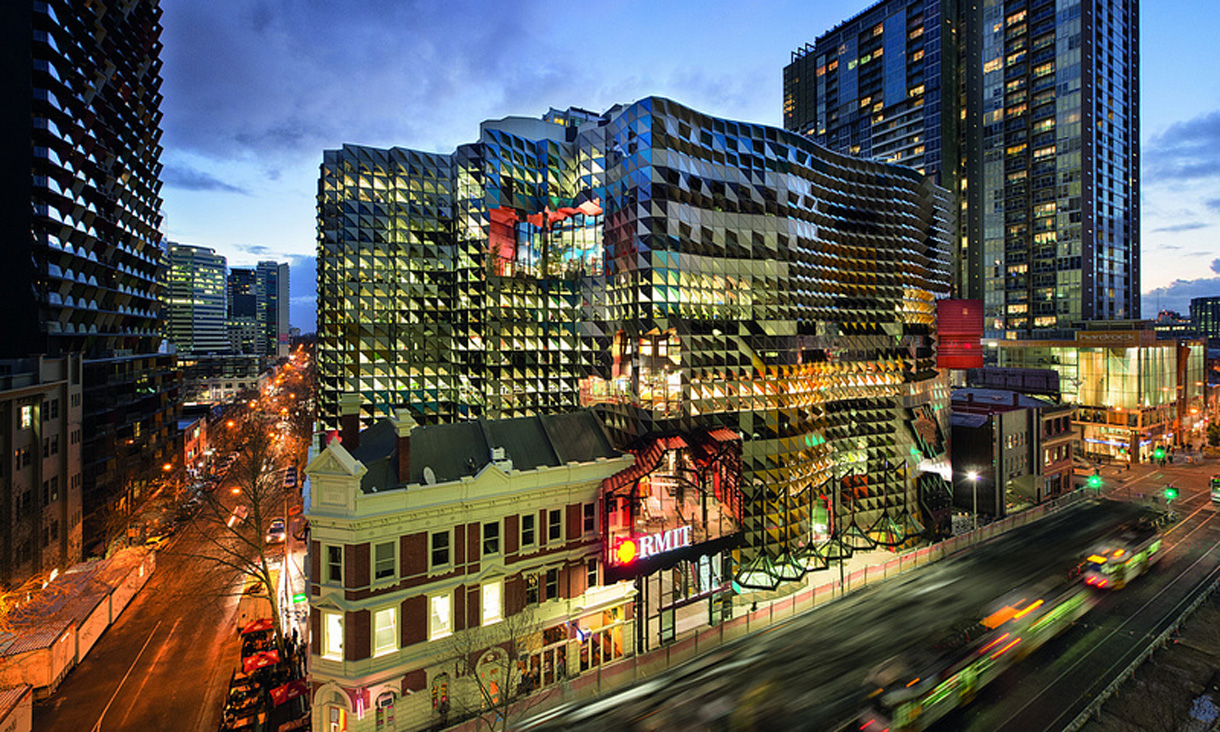 ---
PUBLIC TRANSPORT:
The closest train station is Melbourne Central (< 5 minute walk). Numerous trams stop directly out front of RMIT Building 80 on Swanston St, or on Elizabeth St. Busses travel along LaTrobe St. Bike racks are available around the area.

PARKING OPTION:
CBDpark - 58 Franklin St [$10 evening rate]