Description
Nutrition and Fitness in Recovery
CAMFT#140434
David Wiss, MS, RDN & Ken Niemann, MA, DC
About the Course:
We all know how important it is to pay attention to nutrition and fitness. Maintaining Body/Mind balance is especially important for those in recovery. Join the amazing David Wiss, founder of Nutrition in Recovery, and the ever-energized Ken Niemann, Fitness Director for Sober College, as they discuss the different elements of nutrition and fitness that help with neurochemical balance and optimized physical well-being.
2 Free CEUs for Addiction & Mental Health Professionals*
Open to all who register here. Free. Lunch provided.
Schedule:
12:00pm - 12:30pm - Check-in & Lunch (Not included in CE Hours)
12:30pm - 2:30pm - "Nutrition and Fitness in Recovery" (CE Course)
Led By:
David Wiss, MS, RDN & Ken Nieman, MA, DC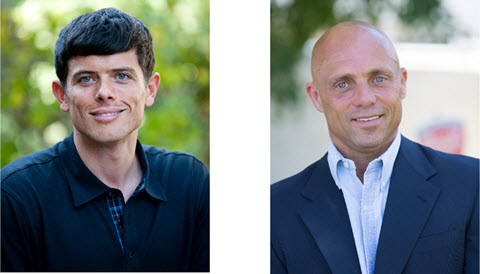 Objectives:
1. Identify the neurotransmitters that are present in our intestinal tract.
2. List 3 ways nutrition and exercise benefit our mental and emotional health and well being.
3. Identify one change all people can make to improve their nutrition to positively influence their mental well being.
Audience:
Professionals working the field of drug and alcohol addiction treatment or those whom may assist clients and or families in locating a drug and alcohol treatment center.

Registration:
Register here through Eventbrite no later than February 26th, 2018
**For any accommodations for special needs please include them in an email to holly.daniels@sobercollege.com by the registration date.
Please Note:
CE Hours will only be awarded after full participation in the seminar (2 hours) and after completion of the course evaluation. CE certificates will be issued at the end of the seminar. If you do not check-in upon arrival and check out after the lecture has been completed you will not receive your CE certificate.

For grievances please email holly.daniels@sobercollege.com or call the CAMFT Office directly at (858) 292-2638.