| | |
| --- | --- |
| Nurturing Parenting Program Training - January 2013 | |
Event Details
 Nurturing Parenting  

    Programs®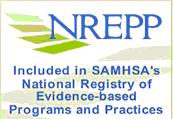 3 Day Training,   January

14 -16, 2013
Learn how to implement competency based Nurturing Parenting Programs® to meet the specific parenting needs of families
           Sponsored  by:  Prevent Child Abuse Virginia
with
Carol Dolber McMurray, MSW, ACSW
            Nationally Recognized Trainer/Consultant
Cost: 
$290.00 includes
training materials, lunch first day and break snacks.
To Accommodate Questions, Learning Objectives, Experiences in Facilitation and other Curriculum Activities, 
Training is limited to first 14 registrants.
Location:Prevent Child Abuse Virginia
2211 Dickens Road, Suite 204
Richmond, VA 23230              
This training is approved for 1.9 CEUs, 19 contact hours by VCU's School of Social Work.
The Nurturing Parenting Programs®
The Nurturing Parenting Programs® are proven, evidenced based, family focused programs, recognized for their effectiveness in preventing and treating child abuse and neglect.  Dept. of Social Services, Day Care Facilities, Prevention Programs of Community Services' Boards, women centers, parenting centers, and many other organizations committed to helping families and children, have utilized NPP as a primary parenting program to promote healthy family life and break the cycle of child maltreatment.
There are more than 16 Nurturing Parenting Programs, each addresing the specific needs of different populations:
Prenatal Program

Parents and Their Infants, Toddlers, and Preschoolers

Parents and Their School-Age Children 5 - 11

Parents and Adolescent

Crianza Con Carino

It's All About Being a Teen

Teen Parents and Their Families

Afican- American Supplemental Lessons

ABC's of Parenting

Families and Substance Abuse Treatment and Recovery

Nurturing Skills for Families

Community Based Education in Nurturing Parenting 
For a full listing of different programs, go to www.nurturingparenting.com
In the 3 day training, Participants will learn:
●  The philosophy, values, goals, structure, and validation of the Nurturing Parenting Programs®.
●  The 5 Parenting Constructs  of abuse/neglect and how NPP works on: Re-Parenting in knowledge/beliefs
and skills, the impact of maltreatment on brain development, how to assess high risk parenting beliefs, how to
gather process evaluation data as well as pre-post program evaluation data.  
●  How to create competency based parenting lessons and programs to meet individual parenting needs of families; How To Implement group and home based Nurturing Parenting Programs® at the different prevention levels, including hands-on practice activities in the children's and parents' programs of NPP, use of program materials/ videos, assessment tools, family home practice assignments, icebreakers, family time.  This training works to simulate the format of what takes place in a Nurturing Parenting Program® class.
s  How to administer and score online versions of the Adult-Adolescent Parenting Inventory (AAPI-2) and Nurturing Skills Competency Scale (NSCS) and how to best select the Nurturing Parenting Program® model for your organization.
During this training, different Nurturing Parenting Program® Curricula will be available for review.  The Nurturing God's Way Parenting Program for Christian Families®, the Nurturing Program for Parents & Their Children with Special Needs and Health Challenges, and Nurturing Father's Program require separate specialized training.  Please go to the website www.nurturingparenting.com for information on these 3 different trainings. 
The review & purchase of the different N.P.P. Curricula is ordered on the website through Family Development Resources, Inc.  Some agencies wait to order until after the 3 day training to determine fit.
Questions about the training content?  Contact NPP trainer, Carol Dolber McMurray, MSW, ACSW at 804-673-7060.
Times:                                      9:30 a.m. to 5:00p.m.; last day 9:30 am to 4:30 pm
Meals:                                      Lunch provided on Monday, January 14th, 2013
Lunch on your own Tuesday & Wednesday
Break Snacks:   Morning and afternoon
About the Sponsoring Agency:
Prevent Child Abuse Virginia (PCAV), is a statewide, private, nonprofit organization, and the Virginia Chapter of Prevent
Child Abuse America.  PCAV leads a coalition of community partners across the Commonwealth.   The agency is
committed to preventing child abuse and neglect through actions taken as leaders, advocates, educators and collaborators.
PCAV works with local, regional and statewide human services agencies, civic and religious organizations, businesses,
health care providers and concerned citizens. PCAV believes that child abuse and neglect can be prevented by
engaging individuals, families and organizations around common prevention goals.
About the Trainer:
Carol Dolber McMurray, MSW, ACSW, is a Nationally Recognized Trainer/ Consultant with the Nurturing Parenting
Programs ®.   She is an active member & coordinator of the Virginia Nurturing Network.   She has worked with and on
behalf of children and families for thirty years, particularly in the area of foster family care and adoption.  Carol has
conducted Nurturing Parenting Program ® Trainings for over eighteen years, provided workshops on Nurturing
Parenting, the Community Based NPP, facilitated Nurturing Skills groups with adolescents, utilized Nurturing
Parenting in In-Home Services and Foster/Resource/Adoption training, and helped organizations in the
implementation of different Nurturing Parenting Programs® to meet their community needs.
Carol serves as a Trainer and Adoption/ Life Book Consultant with Child & Family Development and Consultation Services
(www.cfdsva.com)  of Richmond, Virginia.  In her work to promote a nurturing family life and assist children and all their
families affected by child maltreatment, she also provides workshops and seminars on conflict resolution techniques,
communication and problem-solving, Pre-Service and In-service Trainings with Foster/Resource/Adoptive Families,
and facilitation/ group and family dynamics.    
Deadline for registrations is:  January 7, 2013
(Space is limited to the first 14 paid registrants.)
Cancellation Deadline:  January 7th;  if Jan. 8th or later, $50.00 is the non-refundable processing fee.
REGISTRATION IS VIA   http://nppjanuary2013.eventbrite.com
for questions on registrations - 
ContactAllison Perry at 804-359-6166, x 308 or e-mail aperry@pcav.org
__________________________________________________________________________________________________
Accommodations: Hotel information and directions will be included in the registration confirmation
Be sure to give your Email Address when you register.  This is IMPORTANT – You may receive updates and confirmation by email               
Attendee List
Sort by:

Date

|

First Name

|

Last Name
Where
2211 Dickens Road
Suite 204
Richmond, 23230


Organizer
Prevent Child Abuse Virginia
Prevent Child Abuse Virginia (PCAV) is a statewide, private nonprofit organization that strives through advocacy, education, direct services and partnerships to eliminate child abuse and neglect in the Commonwealth. PCAV leads a coalition of independent agencies and Healthy Families programs across Virginia and provides a range of support and information to help families and children thrive.
Nurturing Parenting Program Training - January 2013