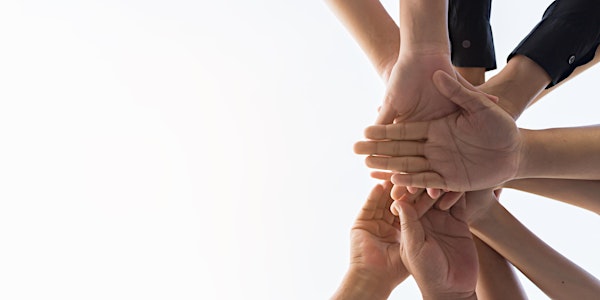 Nurturing a Whole-Community Approach to SEL - August Course
IFSEL's Online Course for K-12 Educators, Administrators, and Counselors
Refund Policy
Contact the organizer to request a refund.
About this event
Nurturing a Whole-Community Approach to SEL
This creative and experiential online course offers educators, administrators, counselors and advisors the opportunity to learn how to build classroom practices and school-wide systems that nurture the social and emotional health of all members of the community. Schools that intentionally activate SEL across the community in this way, see wide-ranging benefits for emotional and mental health, a growth in the sense of belonging and community, and positive shifts in mindset, engagement and learning. This course is designed to be highly practical, theory and evidence-led, and provide space for professional and personal renewal.
Course Dates:
Session One: August 2 (Monday), 9am - 12pm Pacific, 12-3pm Eastern
Session Two: August 2 (Monday)1-3pm Pacific, 4-7pm Eastern
Session Three: August 3 (Tuesday), 9am - 12pm Pacific, 12-3pm Eastern
Session Four: August 9 (Monday), 9am - 12pm Pacific, 12-3pm Eastern
Session Five: August 10 (Tuesday), 9am - 12pm Pacific, 12-3pm Eastern
Outcomes of the Workshop:
- Explore the 'what, why and how' of IFSEL's Whole-Community Framework for SEL
- Provide insights into effective practices and structures for implementing SEL in lower schools and through middle and high school advisory/mentoring programs.
- Experience age-differentiated activities that will deepen and promote inter- and intra-personal development K-12.
- Explore practices that activate SEL throughout the curriculum, in content areas, and throughout school-wide systems.
- Provide opportunities for personal and professional renewal and reflection.
Who should attend:
K-12 Educators, Administrators, Counselors, Deans, Advisors, Advisory Coordinators, Wellness Teachers
What's included?
A digital binder of resources, materials and lessons
Connection with other educators
This Online Course is all inclusive and available as three consecutive Sessions only.
Sessions will be recorded and shared with participants who are unable to attend a specific Session
See full schedule at www.instituteforsel.net/events
Price: $1250 (Earlybird $980 if paid in full before June 2nd)
SPECIAL OFFER: Send 3 teachers for the price of 2!
You must register in multiples of 3 people in order to qualify. Please note that, with the exception of the earlybird rate, this offer can not be combined with any other discount or offer from IFSEL. Please email admin@instituteforsel.net to receive this offer.
Payment
If you are paying by credit card, please have it ready as you proceed through registration.
If you are paying by check, please complete your registration online, select 'Check' on the payment page, and mail your checks to:
Institute for SEL
325 Sharon Park Drive, Suite 845
Menlo Park, CA 94025-6805
Please clearly mark the participant name(s) associated with your check.
Note: your participation will not be confirmed until we receive your full payment.
Cancellation, Refund and Credit Policy
Registration fees will be refunded at 50% of the registration ticket price paid, less the $50 refund processing cost, if requested in writing more than two-weeks prior to the start of the course.
From two weeks prior to the start of the course until the day before the course begins, refunds requested in writing will be granted a credit for the full value of their registration ticket price.
No refunds or credits are available on or after the start date of the course.
To begin the cancellation process, please email us at admin@instituteforsel.net.
CEU Information
Participants in all IFSEL Events are eligible for CEU Credits from Dominican University. More information about credits will be shared at the start of the course. If you are interested in applying, please let us know after the course is complete. The application will then be sent to you to submit to Dominican University, which administers the process. Please note that Dominican University charges a fee of $55 per CEU unit, or $27.50 for 0.5 Credit. At this time, IFSEL is not able to provide credits for clinical counseling.
We look forward to welcoming you to our Online Course soon.
If you have any questions, please email us at admin@instituteforsel.net.
With gratitude and well wishes,
The IFSEL Team
More Information & Events
Please visit our website www.instituteforsel.net for more information on our other Online Courses, Consulting, and Our Approach