Description
Starting a nonprofit can be one of the most satisfying and challenging things you have ever done. Whether you are considering starting a nonprofit or are in the early stages of developing your organization – this seminar is for you!
Learn from two experienced leaders in Birmingham's nonprofit sector at this free, interactive seminar hosted by Kevin Moore, Area Director of Mission Increase Central Alabama. There is no cost to attend.
PRESENTERS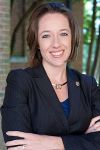 Stacy Gay has pursued a career in educational fundraising since 2007 and has served Samford University since September 2011. She is passionate about advancing Samford University through relationship-based fundraising. Prior to joining Samford, she served as a Major Gifts Officer at the University of Alabama at Birmingham and as a Fundraising Consultant/Executive Director of the Trussville City Schools Foundation.

Joy O'Neal earned her Master's of Public Administration degree from UAB in 2010 and is the founder of The Red Barn. She is also a certified consultant through the Standards for Excellence, a national initiative established to promote the highest standards of ethics, effectiveness, and accountability in nonprofit governance, management, and operations.