Description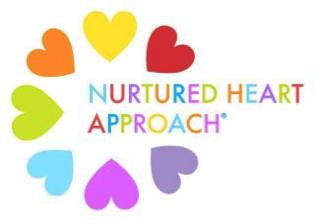 The Nurtured Heart Approach (NHA) is more than just a parenting or educator behavior management strategy. It is a philosophy for creating healthy relationships with the people in your life. Originally created by Howard Glasser in 1992, NHA is being successfully implemented through families, classrooms, foster care, health care professionals, social workers and criminal justice organizations that are seeking successful, early interventions techniques.

The Nurtured Heart Approach consists of a set of strategies that assists children in further developing their self-regulation and has been found effective with children of all ages. It focuses on transforming the way children perceive themselves, their caregivers and the world around them. Children learn to understand that they will receive endless amounts of praise, energy, recognition and reward through the positive behavior they display and this supports children to build a positive portfolio of themselves, which we call "Inner Wealth™"
More information about the Nurtured Heart Approach can be found at http://childrenssuccessfoundation.com/about-nurtured-heart-approach/ or contact the NHA Trainer, Jessica Pinera, directly at jvillanueva@enlacenm.org.
Cost is free for NMCADV member programs. Space is limited to 20 participants. NHA books will be available for sale on the day of the event for $20. Lunch will be on your own.
This event qualifies for 6 CEU's by the Counseling and Therapy Practice Board.
About the Trainer: Jessica Pinera, LCSW, received her masters degree in social work at the New Mexico Highlands University with concentration in Bilingual/Bicultural Clinical Practice in 2012. She has dedicated her professional practice working in the domestic violence field primarily with Spanish-speaking children and families in the Albuquerque community. As the Lead Counselor and Children's Program Coordinator at Enlace Comunitario, Ms. Pinera has helped serve over 300 over the past two years. She has four years of experience in treatment of trauma, family violence and parent-child attachment. She is a certified trainer in Nurtured Heart Approach and Spanish-speaking Batterers Intervention Program curriculum.