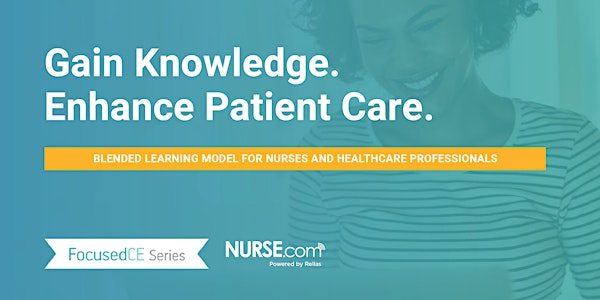 Nursing Preceptor Specialty Practice
Whether you are a preceptor seeking to improve your effectiveness or a preceptee trying to increase your knowledge, this series is for you.
About this event
NURSING PRECEPTOR SPECIALTY PRACTICE
August 22-October 17, 2022 |  29.0 contact hours
Do you want to stimulate increased quality in practice and care, and positively impact outcomes? Do you want to get the most out of your preceptorship? The Nursing Preceptor Specialty Practice Focused CE Series offers a customized learning experience to gain insight and practical knowledge on getting the most out of your preceptoring experience. Topics include boundaries between preceptor and preceptee, critical thinking, time-management, evaluation of competency, goal-writing, constructive feedback, patient/family engagement, HCAHPS, NDNQI and more! Whether you are a preceptor seeking to improve your effectiveness or a preceptee trying to increase your knowledge, this series provides the opportunity to learn from experts in the field, gain confidence, and ensure that you are prepared for success. This self-paced program combines online education with recorded webinars to provide a study choice that fits your learning needs and is aligned with the core elements for certification.
ENDORSEMENT
American Academy for Preceptor Advancement (AAPA) is proud to endorse this Nursing Preceptor Specialty Certification Review preparation program, developed and hosted by Nurse.com. AAPA Special Membership Rate: $359 per attendee! To obtain your special rate, click here. Sign-in to the AAPA Members page and click on the link for the Nurse.com Nursing Preceptor Specialty Certification Review Focused CE Series. Not an AAPA member? JOIN TODAY and register at the special Member price!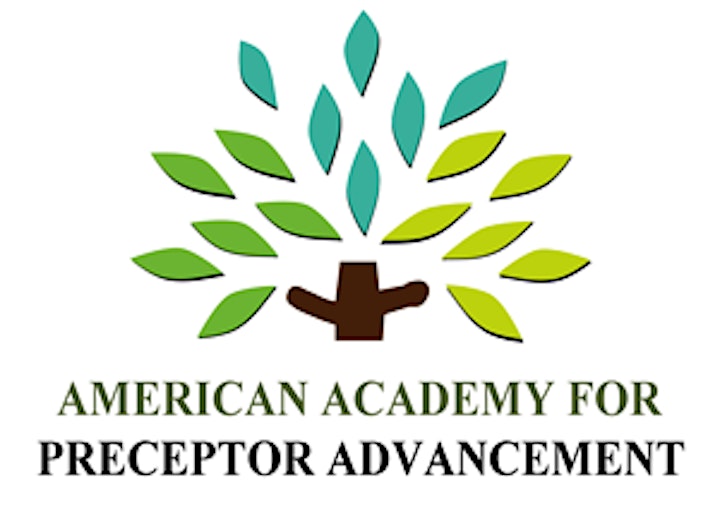 BENEFITS
Practical applications as soon as your next shift.
Expand your network to include nationally recognized preceptor/preceptee instructors.
Attend interactive discussions with nursing preceptor certified experts.
Gain confidence in fulfilling your requirements for Preceptor certification with the American Academy for Preceptor Advancement through this course.
Network with peers within the online discussion board.
AGENDA
This multi-week series consists of self-study readings and webinar courses. The content will help you increase patient care and will be available until the series ends on October 17, 2022 at 11:59 PM ET.
Online Modules: All readings are available on Monday, August 22, 2022.
Interactive Classroom: Weekly discussion questions are provided. You will also be able to network with peers and instructors, available to you throughout the series.
Webinar Recordings:
Precepting: Defining the Roles, Investigating the Research, Creating the Environment and Educating Adult Learners: available on Monday, August 22, 2022
Set Yourself Up for Success From the Start: Assessing, Planning, and Goal Setting the Easy Way: available on Monday, August 29, 2022
Communication: Tips for Constructive Feedback and Dealing with Difficult Situations: available on Monday, September 5, 2022
Nurturing Clinical Judgement, Time Management, and Other Challenges in Precepting: available on Monday, September 12, 2022
Validating Competency of the Preceptor and Preceptee: available on Monday, September 19, 2022
Professionalism, Leadership, Documentation, NDNQI Assessment and Ethical Issues: Establish Good Habits Now: available on Monday, September 26, 2022
Speaking Effectively, Reading an Audience, Stimulating Engagement and Leading Collaboratively: A Discussion of Interprofessional, Collaborative Practice and Transformational Leadership: available on Monday, October 3, 2022
ALL COURSEWORK MUST BE COMPLETED BY MONDAY, OCTOBER 17, 2022.
OBJECTIVES
The goal of the Preceptor Specialty Practice Focused CE Series is to facilitate experiences to maximize your knowledge in preceptoring. Upon completion of this series, attendees will be able to do the following:
Describe the roles and responsibilities of a preceptor and a preceptee.
Discuss how to develop measurable goals to prepare for success.
Compare and contrast communication tactics for providing feedback and dealing with difficult situations.
Explain how to validate competency within preceptoring.
Discuss HCAHPS and NDNQI. 
SPEAKERS
The authors of this educational activity have no relevant financial relationship(s) with ineligible companies to disclose.
James W. Bevill Jr, MSN, RN, has been a staff nurse, manager, classroom and clinical educator, director of a nursing program and a registered nurse for over 42 years. He is the former Director of Nursing Practice and Professional Development where he oversaw the onboarding of all new nursing employees, nursing residency programs, and the development and revision of nursing policies for the UNC Medical Center. He was the associate director for recruitment and retention and interim Executive Director of the North Carolina Center for Nursing.
Solimar Figueroa, PhD, MSN, MHA, RN, P-PCA, brings 36 years of nursing experience from practicing nursing halfway across the globe to her teaching. Her expertise includes 25 years in the operating room and the remaining years in nursing education. She is a nurse leader who has held responsibilities such as operating room charge positions, chief nursing officer and assistant director of nursing. She is currently the Clinical Coordinator of the American Academy for Preceptor Advancement (AAPA). She is also an author of preceptor books and a presenter for preceptorship topics.
Tammy Franqueiro, MSN, RN-BC, CENP, is Assistant Vice President of Versant Holding, LCC, where she leads the education and curriculum team in regard to strategic planning, client collaboration and competency profile identification for competency validation through performance at the point of care. She has experience as a clinical education specialist where she coordinated nursing internship and orientation programs. Franqueiro is a published author for topics regarding nurse residencies and preceptoring and has presented nationally and internationally.
Kelly Gantt, DNP, MSN/ADM, MBA/HCM, RN, currently works as a Clinical Improvement Consultant and an academic facilitator for undergraduates as well as graduates in the concentration of legal issues in healthcare: regulation and compliance and health law and ethics. She has diverse experience in nursing, leadership, management and educator and clinical roles within the healthcare industry (private, state and federal entities).
Crystal D. Glover, BSN, MSM, RN, CRRN, VHA-CM, is a Certified Rehabilitation RN, VA Certified Mentor and Certified Project Manager with Lean Six Sigma training. Crystal has been employed at the Charlie Norwood VA Medical Center since 2001 with all of her tenure in the Spinal Cord Injury Unit. Additionally, she has served as a contributing author and subject matter expert for Diana Swihart and Kelly Gantt's nursing publication The Charge Nurse Leader Program Builder and supplemental workbook.
Ruth Politi, PhD, MSN, RN, CNE, is a Clinical Improvement Consultant and has a varied background in nursing. She has taught undergraduate and graduate courses through online, face-to-face, and blended-learning modalities. She currently teaches for Walden University, working with both MSN and DNP students. Politi was part of the team that developed a New Graduate RN Transition in Practice Program in Nevada where one of her roles was to support and educate preceptors as they worked with the new RN graduates.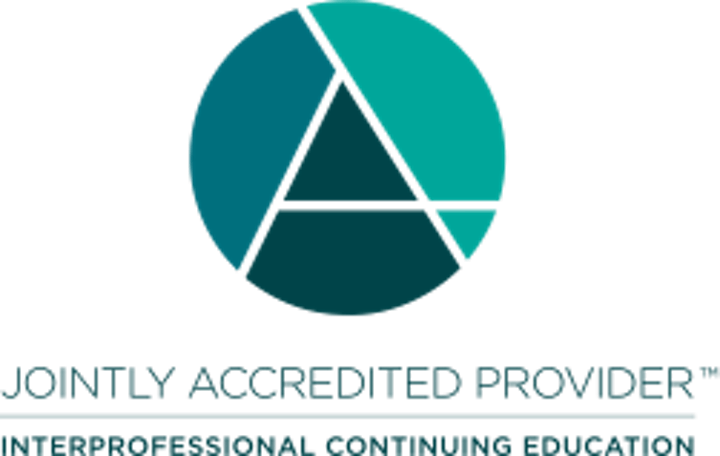 ACCREDITATION 
In support of improving patient care, Relias LLC is jointly accredited by the Accreditation Council for Continuing Medical Education (ACCME), the Accreditation Council for Pharmacy Education (ACPE), and the American Nurses Credentialing Center (ANCC), to provide continuing education for the healthcare team.
Relias reports to CE Broker for the following boards (Provider # 50-1489): Arkansas State Board of Nursing, District of Columbia Board of Nursing, Florida Board of Nursing, Georgia Board of Nursing, New Mexico Board of Nursing, South Carolina Board of Nursing, West Virginia Board of Examiners for Registered Professional Nurses. Relias LLC is approved by the California Board of Registered Nursing, provider # CEP13791, for 29.0 contact hours.
DISCLOSURES
Webinars must be attended in their entirety and the evaluation form must be completed.
None of the planners for this educational activity have relevant financial relationship(s) to disclose with ineligible companies whose primary business is producing, marketing, selling, re-selling, or distributing healthcare products used by or on patients.
Relias LLC guarantees that the content of this educational activity is free from bias.
CANCELLATION AND REFUND POLICY
Phone cancellations must be confirmed in writing. Cancellations received four weeks prior to the start date of the series will receive a full refund of the registration fee. Cancellations received after four weeks and up to seven days prior to the start of the series will be assessed a $50 processing fee. Cancellations received seven days prior or "no shows" will not receive a refund. In the event that the program is cancelled, a full refund will be issued.
QUESTIONS
Please contact Relias customer support: https://www.nurse.com/contact.