This series provides an extensive review of the Nursing Informatics board certification exam along with key concepts of NI.
About this event
NURSING INFORMATICS CERTIFICATION REVIEW
January 3-February 21, 2022 | 20.5 contact hours
Ready for your certification in Nursing Informatics? New to NI and would like to have a stronger grasp of the specialty?
The Nursing Informatics Certification Review Focused CE Series is a comprehensive learning experience that provides an extensive review of the Nursing Informatics board certification exam. Learn key concepts of NI including design, maintenance and support. Also, discover how quality improvement is vital to patient and staff satisfaction from experts in the NI field. This program combines online education and webinars to provide you with a study choice that will fit your schedule and is aligned with the core elements of the exam. Complete the series and earn 20.5 contact hours and a certificate of completion.
"The Nursing Informatics Certification Review Focused CE Course provided me with the tools, education, and structure need to successfully pass the Nursing Informatics exam. This hybrid course offered the option to participate and ask live questions weekly with an instructor and also the flexibility of self‐paced learning. I highly recommend this course to anyone looking to successfully pass the nursing informatics certification! " Heather H., MHCI, RN‐BC
"The Nursing Informatics Certification Review Focused CE Series was invaluable. It not only was a refresher for what I previously learned, but I was exposed to information that I didn't know would be on the exam, which boosted my critical thinking skills. I would recommend the course to anyone seeking to obtain this certification." Shawna L., MSN, RN‐BC
ENDORSEMENT
ANIA is proud to endorse this Nursing Informatics Certification Review preparation program, developed and hosted by Nurse.com.
ANIA Special Membership Rate: $340 per attendee (To obtain your special rate, click here. Sign-in to the ANIA membership area and click on the link for the Nurse.com Nursing Informatics Certification Review Focused CE Series. Not an ANIA member? Join today to be eligible to register at the member price!)

BENEFITS
Strengthen your chances of passing the nursing informatics certification exam.
Attend interactive discussions with nursing informatics certified experts.
Network with peers within the online discussion board.
AGENDA
Online Modules: All readings are available on Monday, January 3, 2022.
Practice Test: Available starting Monday, January 3, 2022.
Interactive Classroom: Weekly discussion questions are provided. You will also be able to network with peers and instructors, available to you throughout the series.
Live Webinars: If you missed any webinars, you will have a chance to review the recordings until February 21, 2022.
Professional Practice: Thursday, January 6, 2022; 7-8 p.m. ET
Nursing Informatics: Models and Theories; Rules, Regulations, and Requirements: Monday, January 10, 2022; 7-8 p.m. ET
Data Management and Healthcare Technology: Monday, January 17, 2022; 7-8 p.m. ET
Nursing Informatics Review: System Design Life Cycle (Part I): Monday, January 24, 2022; 7-8:15 p.m. ET
Nursing Informatics Review: System Design Life Cycle (Part II): Monday, January 31, 2022; 7-8:15 p.m. ET
Board Examination Strategies: What to Do and What NOT To Do: Monday, February 7, 2022; 7-8 p.m. ET.
If you missed any webinars, you will have a chance to view the recording until February 21, 2022.
OBJECTIVES
The goal of the Nursing Informatics Certification Review Focused CE Series is to provide healthcare providers with information on nursing informatics and a review for those preparing to sit for the nursing informatics national exam. Upon completion of this series, attendees will be able to do the following:
Identify theories and models which have application to healthcare informatics.
Discuss the stages of system life cycle.
Identify key resources for system design.
Name educational concerns during implementation.
Discuss standardized terminologies and concepts surrounding data management and data transformation.
Discuss the scope and standards of nursing informatics practice.
SPEAKERS
The authors of this educational activity have no relevant financial relationship(s) with ineligible companies to disclose.
Sarah E. Fletcher, MSN, BS, RN-BC, is a certified nurse informaticist and an informatics consultant with over 10 years' experience in nursing informatics. She obtained a degree in computer science from the University of South Dakota and spend more than 10 years providing technical support and training at the University of South Dakota help desk and Gateway Inc., and as a consultant. In 2004, she obtained a degree in nursing from the University of South Dakota. She has been an Informatics Consultant since 2012 supporting large hospital systems across North America.
Susan Newbold, PhD, RN-BC, FAAN, FHIMSS, FAMIA, is the Director of the Nursing Informatics Boot Camp and a healthcare informatics consultant, Franklin, TN. Susan is a Fellow in the American Academy of Nursing and the Healthcare Information Management and Systems Society (HIMSS). Dr. Newbold founded CARING (now ANIA-CARING), a national nursing informatics organization advancing the delivery of quality healthcare through education and networking. Susan was awarded an Excellence in Teaching Award from Vanderbilt University School of Nursing and Nurse Educator of the Year by the Maryland Nurses Association.
ACCREDITATION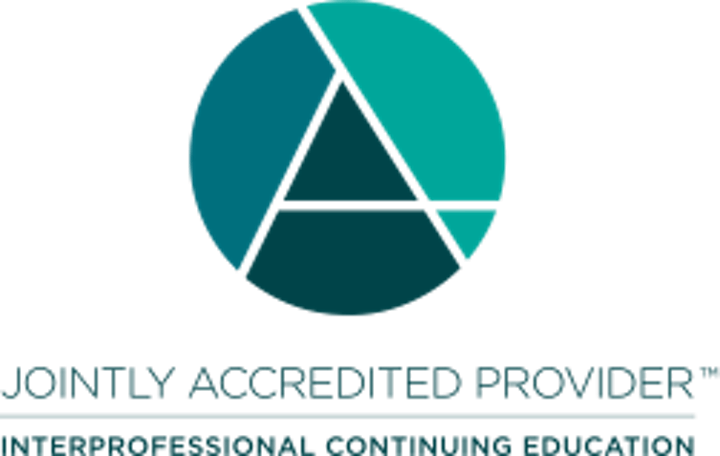 In support of improving patient care, Relias LLC is jointly accredited by the Accreditation Council for Continuing Medical Education (ACCME), the Accreditation Council for Pharmacy Education (ACPE), and the American Nurses Credentialing Center (ANCC), to provide continuing education for the healthcare team.
Relias reports to CE Broker for the following boards (Provider # 50-1489): Arkansas State Board of Nursing, District of Columbia Board of Nursing, Florida Board of Nursing, Georgia Board of Nursing, New Mexico Board of Nursing, South Carolina Board of Nursing, West Virginia Board of Examiners for Registered Professional Nurses. Relias LLC is approved by the California Board of Registered Nursing, provider # CEP13791, for 20.5 contact hours.
DISCLOSURES
Webinars must be attended in their entirety and the evaluation form must be completed.
None of the planners for this educational activity have relevant financial relationship(s) to disclose with ineligible companies whose primary business is producing, marketing, selling, re-selling, or distributing healthcare products used by or on patients.
Relias LLC guarantees that the content of this educational activity is free from bias.
CANCELLATION AND REFUND POLICY
Phone cancellations must be confirmed in writing. Cancellations received four weeks prior to the start date of the series will receive a full refund of the registration fee. Cancellations received after four weeks and up to seven days prior to the start of the series will be assessed a $50 processing fee. Cancellations received seven days prior or "no shows" will not receive a refund. In the event that the program is cancelled, a full refund will be issued.
QUESTIONS
Please contact Relias customer support: https://www.nurse.com/contact.
Organizer of Nursing Informatics Certification Review
Focused CE Series combines live webinars with independent web-based study, creating a "virtual classroom" environment.  Tackling complex initiatives, we break them into key topics, and bring nationally known experts right into the attendee's home, office or facility. Learners go through a multiple week engagement with the same small group of peers, so they can share practices and questions together in an interactive "two-way" webinar experience from wherever they live or work. Between webinars, learners complete independent online study modules to reinforce and apply their new learning and prepare for the next session.