Nursing and Global Health Seminar

Tuesday, December 9, 2014 from 11:30 AM to 1:00 PM (EST)
Event Details
NURSING AND GLOBAL HEALTH:
Where have we been and where do we need to go?
Join us at 11:30 for a light lunch followed by a lecture from Judith Oulton, former CEO of the International Council of Nurses.
The Institute of Medicine defines global health as "the health of populations –the health problems, issues, and concerns that transcend national boundaries, may be influenced by circumstances or experiences in other countries, and are best addressed by cooperative actions and solutions." Nurses, who deliver 90% of healthcare services worldwide, must be leaders in these cooperative actions and solutions, and Rutgers must do its part in preparing these nurse leaders. Global health education in a nursing context prepares these current and future clinicians with an increased understanding of the larger context of health determinants while promoting professionalism, humanitarianism, and cultural competence. Strong nurse leaders emerge with a global vision for nursing and health, from the clinical to the policy level, and are ready to bring their patient-centered focus to the global health table.  
ABOUT THE PRESENTER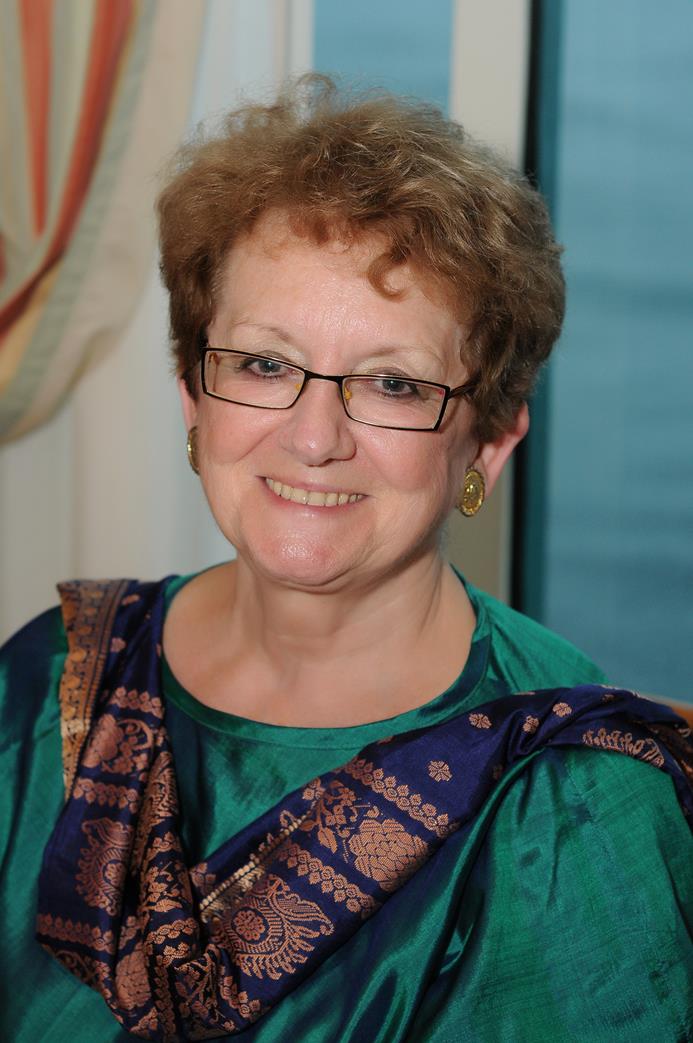 Judith A. Oulton is an international consultant specializing in organizational development.  Until 2008, she was Chief Executive Officer of the Geneva-based International Council of Nurses (ICN), a federation of more than 130 national nurses associations. Prior to joining ICN in 1996, Oulton served for seven years as the Executive Director of the Canadian Nurses Association and the Canadian Nurses Protective Society.
During her tenure as CEO of the International Council of Nurses, Oulton oversaw the expansion of ICN membership, the development of new models of governance, the implementation of innovative programmes for health and nursing services in developing countries and the initiation of new partnerships and strategic alliances. She spearheaded the creation of the World Health Professions Alliance (WHPA), the global alliance of the nursing, medicine, dentistry, physiotherapy and pharmacy professions. 
Her career has included experience: in government as Senior Nursing Consultant with major responsibility in hospital organisation and budgetary audits and as the Director of Strategic Planning for the New Brunswick Department of Health and Community Services; in educationas a member of the Nursing Faculty, University of New Brunswick; and in nursing administration and service in a variety of clinical areas.  She was also Chair of the Health Action Lobby (HEAL), a coalition of more than twenty Canadian health and consumer organisations.  Oulton has served as a technical advisor to the World Health Organization on numerous occasions and is a founding member of the Global Health Workforce Alliance, a partnership of national governments, civil society, international agencies, finance institutions, professional associations and others and hosted by WHO.
Oulton's particular areas of expertise include human resources development, governance, strategic planning, policy, leadership and regulation. She holds a Bachelor of Nursing and a Master in Education, as well as Honorary Doctorates of Science from McMaster University, L' Université de Moncton, Canada and the University of New Brunswick, Canada. She is the recipient of numerous awards including the University of California Los Angeles' 2012 International Nurse 21 Award and the prestigious Jeanne Mance Award from the Canadian Nurses Association. She held the 2008-2009 Presidential Chair of the University of California, San Francisco and in 2009-10 served as the Francis Bloomberg International Distinguished Visiting Professor with the Lawrence S. BIoomberg Faculty of Nursing,University of Toronto. Oulton, who has broad experience as a speaker internationally, is the author of numerous articles and book chapters.
She is currently a partner in Oulton, Oulton & Associates and a Senior Associate with Integrare SL and Orvill Adams & Associates. Oulton chairs the American Journal of Nursing's International Advisory Board and sits on the board of the Thai International Advisory Committee of the Princess Sringarinda Award Foundation and The Gretta Foundation as well as on the Educational Institute Committee of CGFNS International.
When & Where

Rutgers School of Nursing
Ackerson Hall, 3rd Floor Atrium
180 University Avenue
Newark, NJ 07102


Tuesday, December 9, 2014 from 11:30 AM to 1:00 PM (EST)
Add to my calendar
Organizer
Rutgers School of Nursing
Nursing and Global Health Seminar