Free Informational Webinar for Prospective Nursesbond Members.
About this event
Are you a healthcare professional looking to build your network? Are you interested in finding ways to enhance your leadership skills to reach your personal and professional goals? If so, NursesBond Inc. is a great organization to get involved to meet those objectives.
Join us for this free webinar to discover 5 unique benefits of joining NursesBond!
- Access to join the Aspiring Leaders Club
- Networking opportunities at our annual conferences and other events
- Admission to our continuing education webinars throughout the year
- Mentorship opportunities and partnership discounts with affiliates of Nursesbond & much more!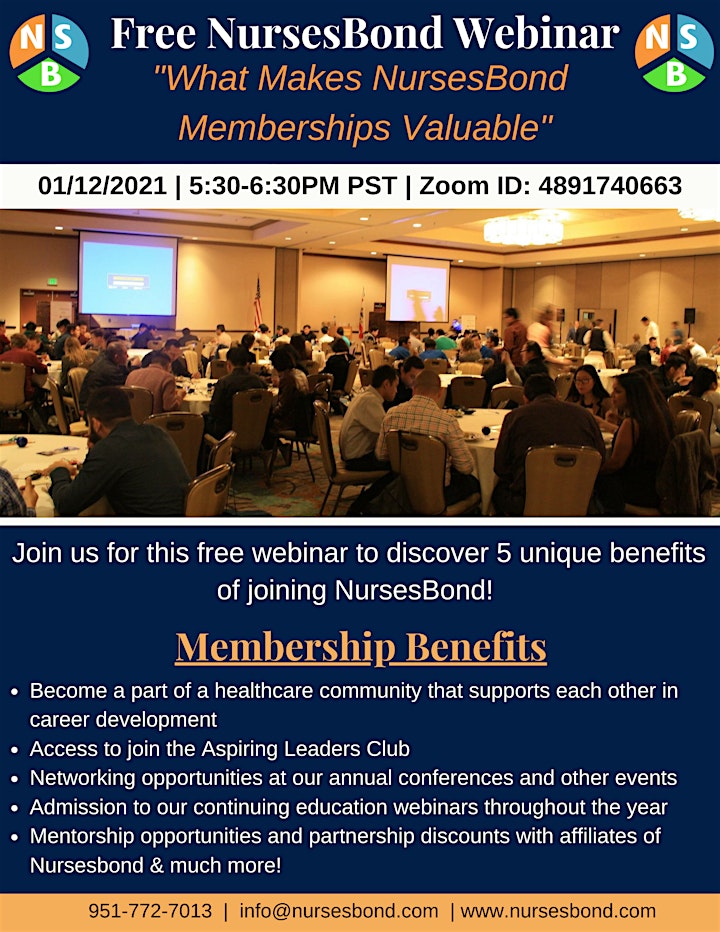 Organizer of NursesBond Free Informational Webinar
NursesBond is a professional social network for healthcare professionals, students, friends and lovers of healthcare profession with an opportunity to team, promote love and share  the knowledge and skills gained from all experiences in thier professional career and to collectively transform the world through the spirit of bonding.