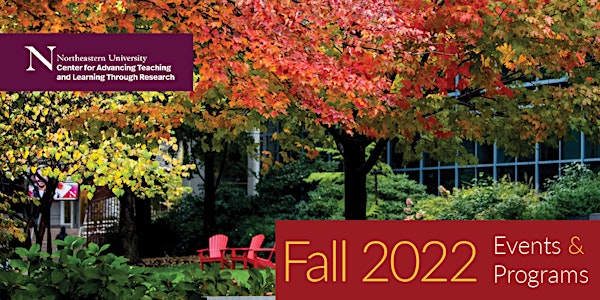 NUpath Assessment: Engaging Students in IC & SI Attributes
Explore how your course assignments align with the IC & SI NUpath attributes.
About this event
If you teach a course with a NUpath attribute, your course is part of the core curriculum designed by the Faculty Senate to develop essential knowledge, skills, and intellectual creativity in our students. Therefore, it is critical to assess whether the intention of the NUpath curriculum is realized through student coursework. In this workshop, we review the NUpath attributes: Interpreting Cultures (IC) and Understanding Societies & Institutions (SI). We will discuss these attributes and how your course and course assignments allow students to engage with the attributes' learning goals. By the end of the session, you will have tools for aligning course assignments to the Interpreting Cultures and Understanding Societies & Institutions NUpath attributes' goals and will have identified next steps for the ongoing assessment of student learning. We encourage you to bring your syllabus and course assignments at any stage of completion to this session. This workshop is a collaboration of the Office of Institutional Assessment and Evaluation and the Center for Advancing Teaching and Learning Through Research.
This session is only open to Northeastern University educators. Please use your Northeastern email when registering.
Accommodations
CATLR is committed to providing universal access to all of our events. For accommodations (e.g., sign language interpreters, alternative formats), please contact CATLR (catlr@northeastern.edu; +1-617-373-3157) as soon as possible. Advance notice is necessary to arrange for some accessibility needs.