Description
Nueva Math Circle is a popular community event that celebrates math at its most engaging, enriching, and fun. Our events draw students from across the Bay Area at all grade levels (PreK to Grade 12) who come to enjoy intriguing mathematical activities, games, and demonstrations led by distinguished mathematicians and leading educators.
For our first event of the new decade, we return to the Nueva San Mateo Campus (Upper School). We have a lot in store for you, including featured guest presenter Ted Alper (Director of Stanford Math Circle), a student-led workshop on AI, brand-new Data Science and Statistics content, activities hosted by San Francisco Math Circle, and more.

If you think you'll be attending, we strongly recommend you purchase your tickets right away. Sessions fill up quickly and have regularly sold out in the past.
We hope you'll join us, and please help spread the word by forwarding this email to anyone you know who may be interested in an enriching and fun-filled afternoon of math!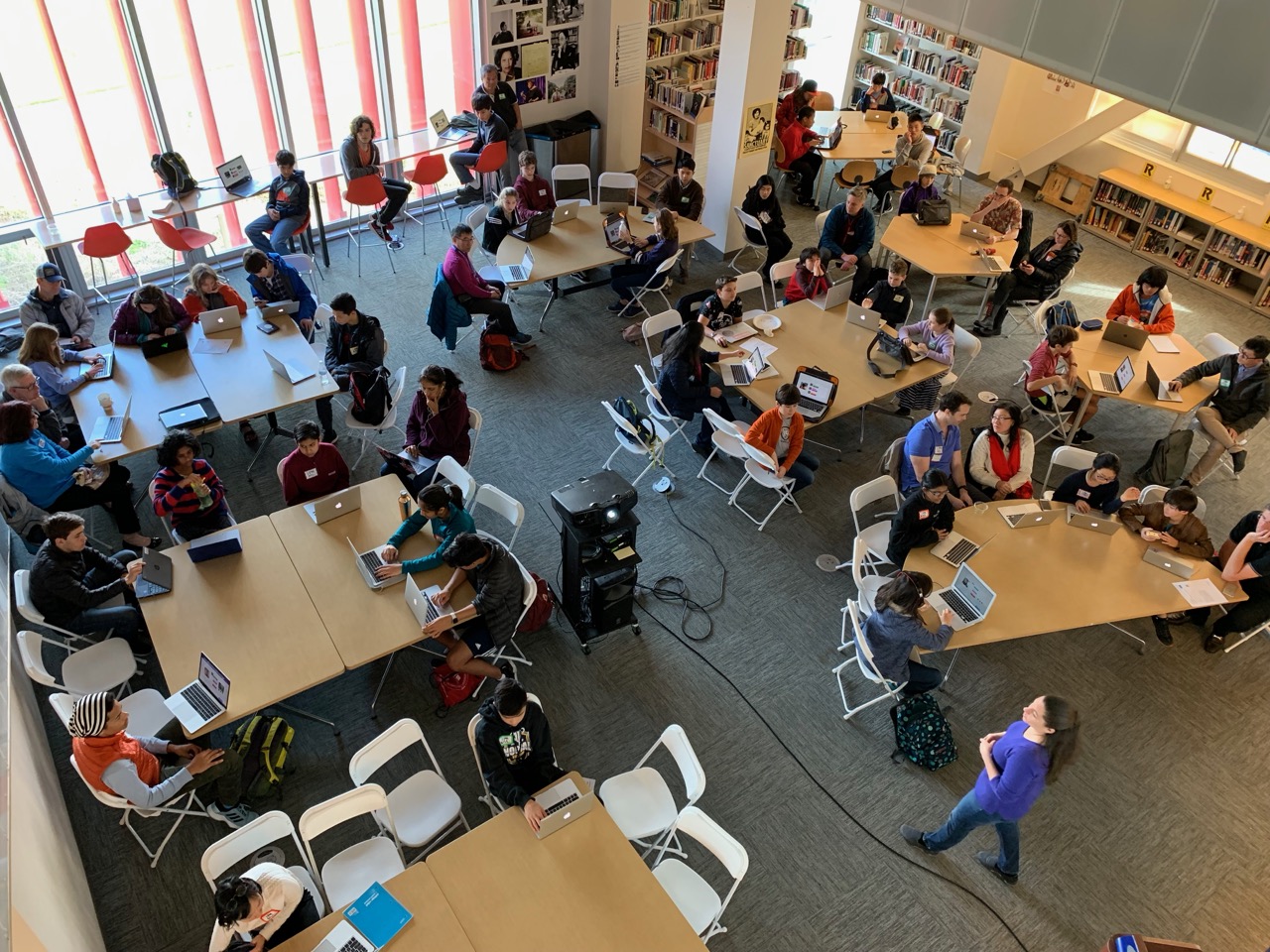 ---
FEATURED PRESENTER: Ted Alper, Director of Stanford Math Circle / Lead Mathematics Instructor (for Grades 7-12)
We're extremely delighted to have Ted Alper as a special guest presenter at this Nueva Math Circle. Ted is the Director of Stanford Math Circle and Lead Mathematics Instructor. He also teaches at Stanford Online High School, EPGY, and Berkeley Math Circle. He has coached SF Bay Area math teams to multiple national championships. Ted holds mathematics degrees from Harvard and Stanford.
Ted's session will feature De bruijn sequences: beginning with an exploration of various games & puzzles and culminating with proving a theorem about directed graphs and euler cycles and applying it to all the puzzles.
---
BONUS WORKSHOP on Artificial Intelligence (for Grades 7-12)
At this Math Circle, join us for a bonus workshop on Artificial Intelligence. This 60-minute workshop is primarily intended for students in grades 7-12 and is a way for those who are curious about the field to understand more about what really happens when computers learn. Students will train machine learning models to detect the difference between images and more. No prior background on the topic is necessary.
We're excited that this AI workshop will be presented by Lauren W., an 11th Grader at the Nueva Upper School. She is an alum of the Stanford AI4ALL summer program. She started coding in 3rd grade and has taught programming to people of all ages through Girls Who Code and the Nueva School's STEMinism Club, which she co-founded.
Please bring a laptop if you have one. Loaner laptops will also be available to share.
We look forward to continuing to expand our Math Circle events as a platform for students who are passionate about subjects to have the opportunity to present talks & workshops to fellow students!
---
Data Science and Statistics (for Grades PreK - 6)
A timely topic for this election year, we look forward to building on the Data Science and Statistics theme from our Oct. Math Circle.
Additional presenters at this Math Circle will include Lora Saarnio (Nueva Math Specialist and past Director of Julia Robinson Mathematics Festival) and Stephanie Englehaupt (Nueva Lower School Math Specialist).
---
Math Activities and Games hosted by San Francisco Math Circle (for Grades PreK - 6)
Our friends from San Francisco Math Circle and the Julia Robinson Mathematics Festival will be turning the Cafe into a space full of fun and engaging math activities!
We'll also have Open Chess and strategy games on hand for interested players.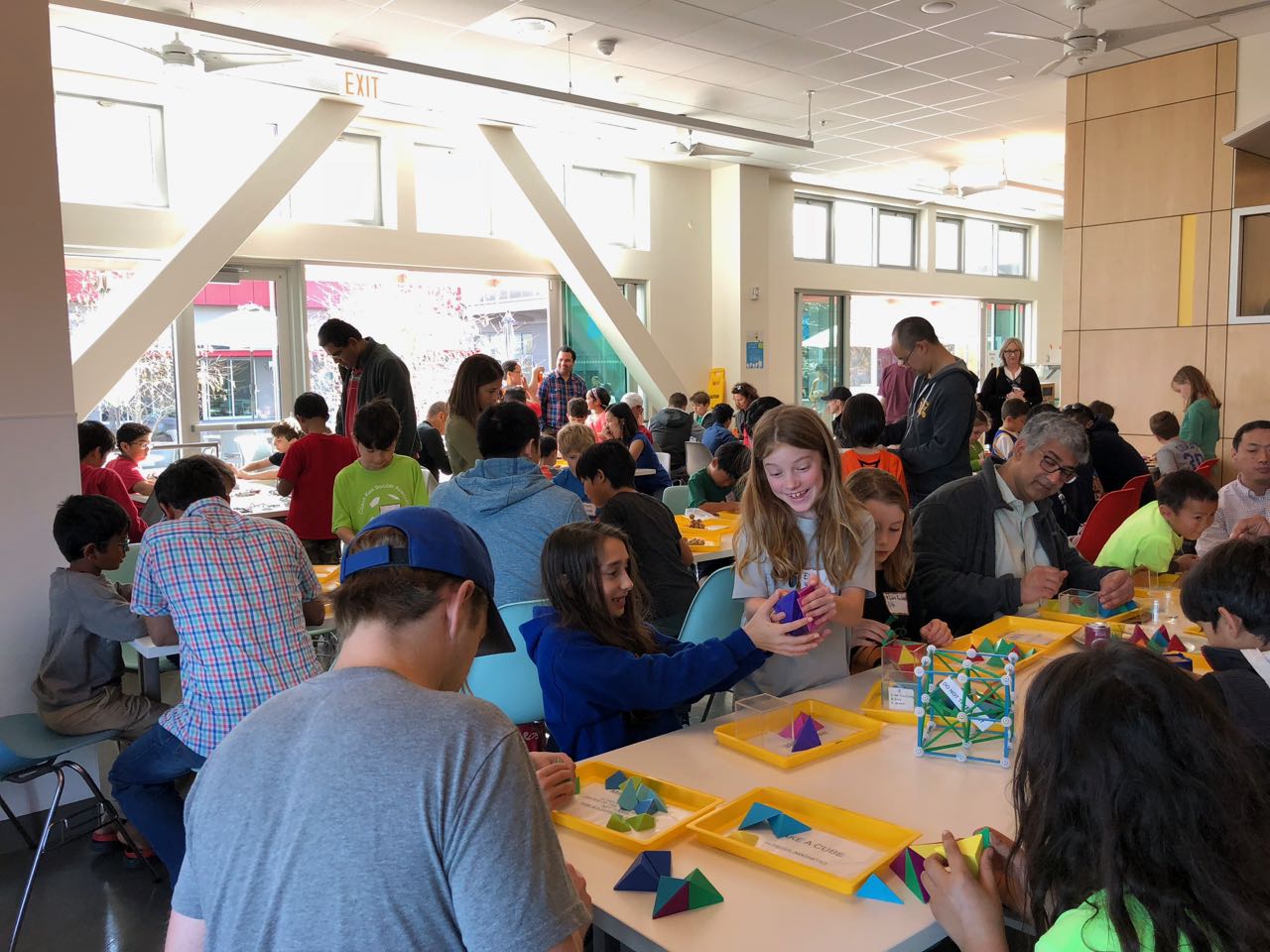 ---


Important Event Details
Doors will open at 12:30pm for those who would like to arrive early and enjoy lunch on campus before sessions begin at 1:00pm.
For your convenience, lunch tickets are available for purchase online for $15 per person. For this event, we are offering a catered Chinese lunch in celebration of the Lunar New Year featuring egg rolls, sushi, entree selections, fried rice, noodles, and more - all for one low, fixed price!
To purchase lunch tickets, simply add them to you ticket order during checkout process. Parents interested in having lunch may also purchase their own ticket. Pizza and snacks will also be available for purchase at the event as usual.
This is a community-wide event that is open to the public.
Please be advised that this is *not* a drop-off event. Parents are invited to join their child(ren) in the LS sessions (required for PK-2, at parents' discretion for Gr 3-4).
Parents generally do not need their own ticket if you are just planning to accompany your students to the event. However, due to limited seating, parents and community members need to purchase their own ticket if they wish to attend the Grade 7-12 sessions & activities, and are welcome to do so.

We strongly recommend registering ASAP as seats are limited and some sessions fill up quickly.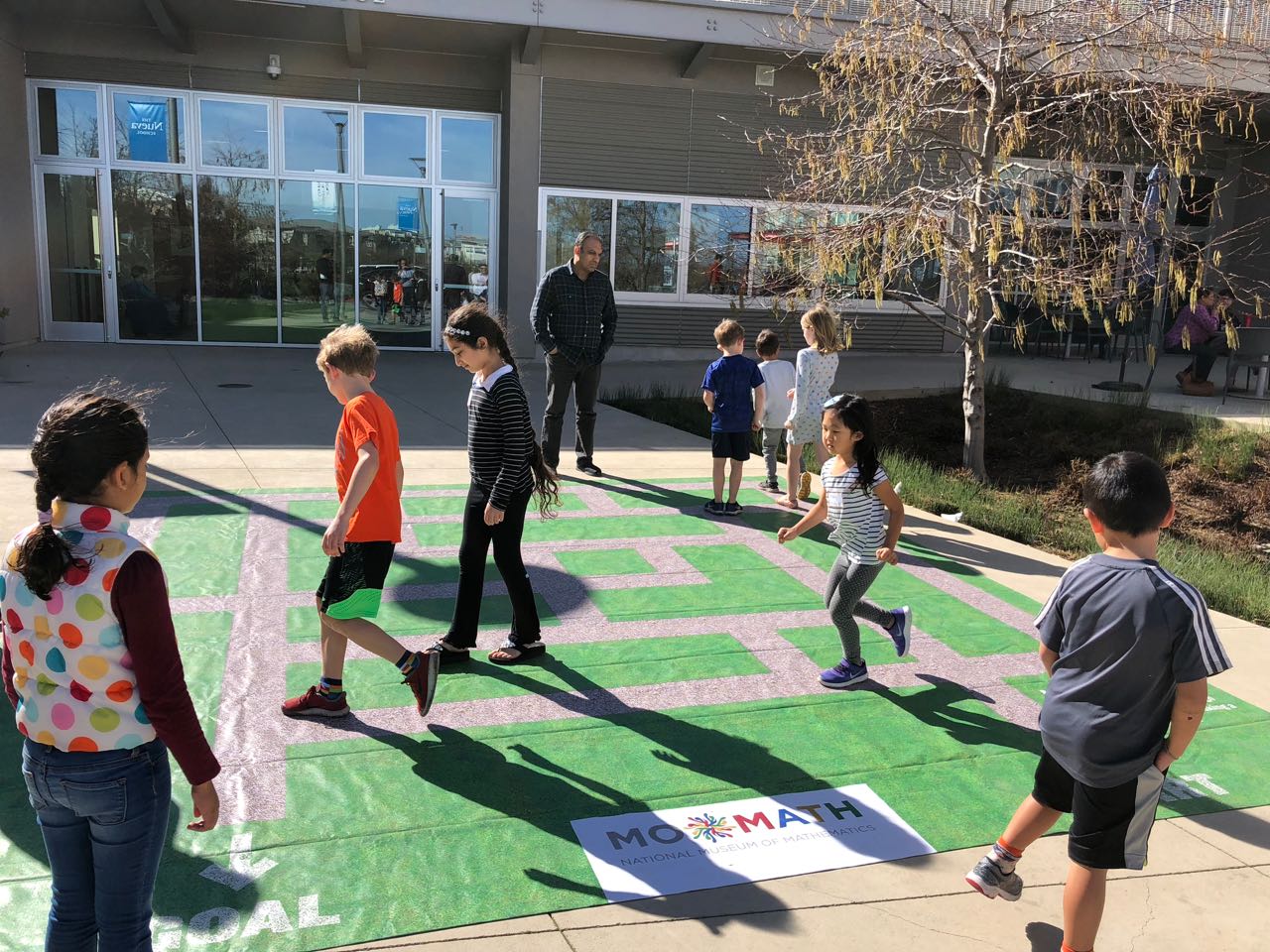 Additional Registration Information
By registering for this event, activity, class, or program ("Event"), the Registrant indicates their understanding of and agreement to the following:
1. All amounts paid at the time of registration, excluding service fees, will be refunded if an Event is canceled or admission is denied for any reason. No other remedy shall be offered.
2. Participation in this Event is voluntary and Registrant expressly waives any and all claims against The Nueva School that may arise from such participation and agrees to hold The Nueva School harmless should injury of any sort or severity occur during or in connection with my attendance. This waiver of liability and agreement to hold harmless extends to children included by Registrant in this registration, and to loss or damage to any personal property Registrant or Registrant's children bring with them to the Event.
3. The Nueva School does not assume responsibility for children attending this Event. Such responsibility remains with each child's parent or guardian. Registrant shall, therefore, provide adequate adult supervision onsite at all times for the children they register for this Event and promptly address any behavior deemed hurtful or disruptive by Event organizers.
4. All event participants shall adhere to the policy of The Nueva School that prohibits publishing in any format or on any platform any photographic image or video image of a minor child without the express permission of the child's parent or legal guardian.
5. Registrant is expected to show respect to co-participants and to Event sponsors & hosts, and to ask the dependent children they accompany to the Event to do the same. Registrant accepts responsibility for the cost of repairing or remedying any damage caused by them and/or those included in this registration.