Description
ONLINE TICKETS HAVE CLOSED.
TICKETS WILL BE AVAILABLE TO PURCHASE AT THE DOOR.
ABOUT
You are invited to attend Latina Circle's inaugural Nuestra Voz Conference, which will convene over 250 leaders and 30+ community organizations June 17 at the Edward M. Kennedy Institute for the U.S. Senate!
Join us for the first-of-its-kind, non-partisan conference for Latino-serving community organizations, social impact groups and power building advocates across Massachusetts.
Tickets to the conference at $50 for corporate attendees. A limited number of $40 entrepreneur, $25 non-profit / government and $15 student tickets are also available, so act soon! All tickets include continental breakfast and lunch.

The conference is hosted by Latina Circle, in collaboration with the Center for Women in Politics and Public Policy at UMass Boston, and other Latino and civic engagement organizations.
The Nuestra Voz Conference will also kick off the launch of the Amplify Latinx Initiative. This non-partisan, collaborative movement is aimed at significantly increasing the representation of Latinos in elected and appointed positions, on boards and commissions, and in corporate leadership. To do this, Amplify Latinx will help cultivate and advance the next generation of civically engaged and empowered Latino Leaders.
THANK YOU TO OUR SPONSORS
Show your support as an organization in a big way by sponsoring the Nuestra Voz Conference! Your sponsorship will help grow this movement and advance the next generation of civically engaged Latino Leaders. Click here for Sponsorship levels and information.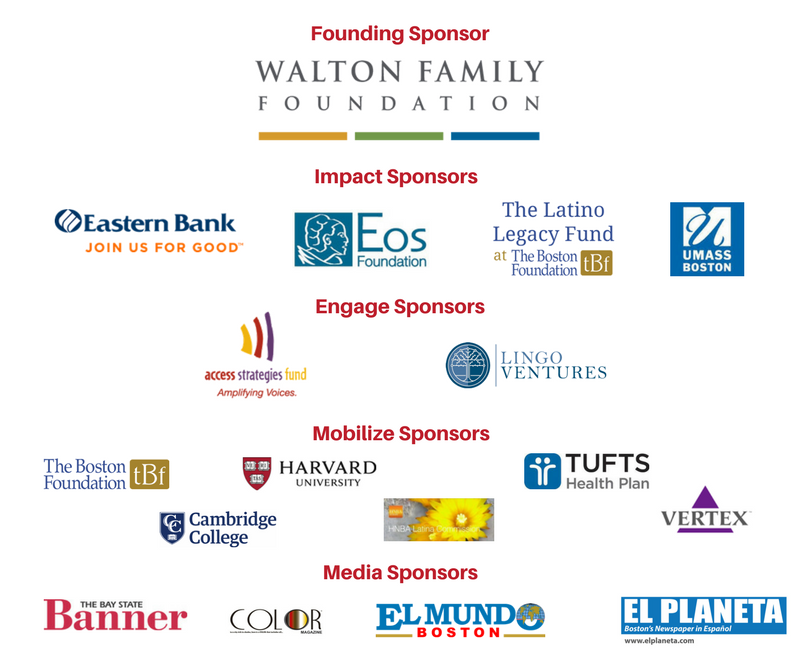 BECOME A PARTNER
As a Partner, your organization will be spotlighted on the Conference page, in our marketing emails, and on social media. You will also have an opportunity to promote your organization and connect with 250+ participants at the partner showcase lunch session. There is no fee to be a partner. In return, we ask partners to invite their members and staff to the conference to learn about leadership and civic engagement. Click here to become a Partner.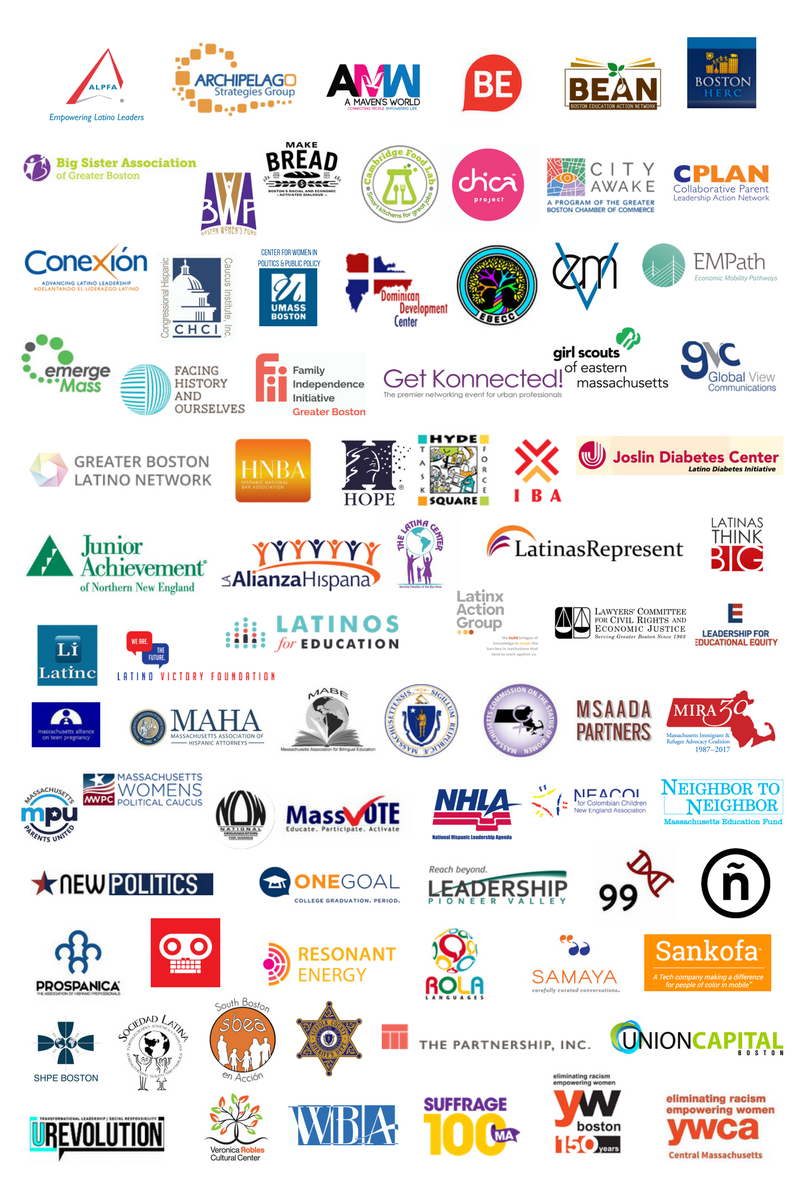 UPCOMING EVENTS

The Nuestra Voz Conference is the first in a series of collaborative convenings that will include four summer workshops and a Fall Summit aimed at empowering our community leaders and building sustainable partner coalitions. More information on these events will be circulated soon.