Event Information
Refund policy
Refunds up to 7 days before event
Eventbrite's fee is nonrefundable.
Explore sacred sensation, breath, + somatic play to nourish + celebrate YOU! ALL bodies + experience levels welcome. BARE AS YOU DARE!
About this event
Nude Yoga Flow for Erotic Embodiment
Sensuality is our sacred connection to source.
This immersive experience combines meditation, mantras, play, self touch, synchronized breath + authentic movement techniques. You'll learn to reduce stress, relax deeply, + listen to the intuition of your body, while increasing vitality, strength, + stamina!
Being in pleasure is a practice of undoing the programming of shame.
UNEARTH the liberated, decolonized, uncivilized powerful self that is deeply connected to our instincts, intuition, + natural intelligence.
This is the yoga of embodied awareness.
Nakedness is a mental, spiritual, emotional journey of high vibrations. Nakedness isn't the act of being nude but of letting go and being free. I gear our nude yoga class to fit bodies of all shapes + sizes regardless of sexuality, gender identity, age, or ability level.
Any level of nudity is welcomed, whether topless, fully nude, or clothed.
This is a safe space to express yourself + experience freedom in whatever way you're comfortable.
Come celebrate togetherness with connection to ourselves, the earth, + each other!
This is for you if
- You want peer support in uprooting shame + cultivating love for your unique body
- You feel dis/embodied or disconnected
- You want to experience curiosity, intimacy, + play in your interior landscape
- You want a safe space held for you to 'do the work' in community
- You desire a harmonious, authentic relationship with pleasure + your body
- You want to show up + be affirmed in your worthiness
- You want to be somatically sovereign + in control of navigating your expereince
This is not for you if
- You are not ready to share in a mutually vulnerable experience
- You aren't honest about or able to honor your physical limitations
- You can't respect others or commit to our Community Agreements
- You want to objectify + sexualize the bodies of others without consent
- You want to pass judgements, belittle, or compare yourself to others
- You don't want to move your body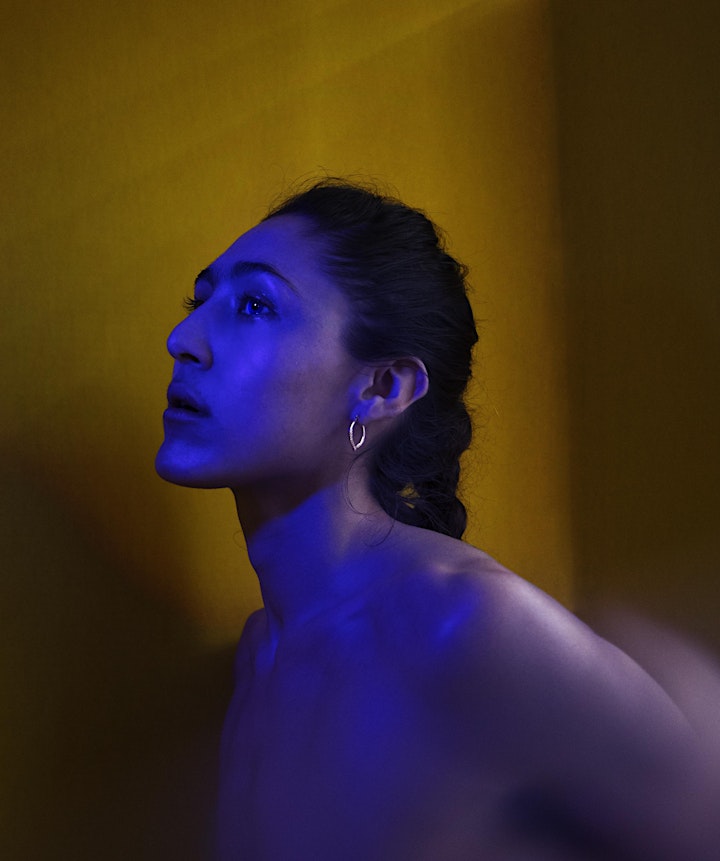 Want to get unlimited access to all weekly live classes AND recordings of past in-person classes?
Members get:
Weekly: LIVE nude yoga classes (3 per month)
Monthly: 2-3 hr LIVE PLAYshops for extended study in erotic somatics or 1 new recorded nude yoga class
Immediate Access: all previous PLAYshops + yoga class recordings (over 24 hr of original footage) + original meditations + workbooks from previous classes
Portrait above by Going Beyond the Lens: Resources for Creatives
Community Agreements
We are each responsible for our own energy. To create a safe space we agree to follow these boundaries:
Enter the arena together! That means everyone is equally vulnerable. You must have your webcam enabled. Voyeurism is not welcome. Participation is key. You don't have to stay on camera the entire time, we advocate for autonomy. You can turn your video off as soon as we are finished our intro + checkin!
Show up! Respect everyone's experience by arriving to class 5 min early to test your technology rather than interrupting the experience with troubleshooting during session. Doors close at 7:10. No late entries, it interrupts the experience for everyone.
Honor your limits! Be honest about your capabilities. This is not a competition. If you encounter pain at any time, slowly come out of the movement + communicate with your teacher so we can make adjustments. Your needs are not an inconvenience. You are autonomous over your experience. Advocate for yourself, what you want + what you enjoy!
Take in the beauty of the body + engaging with non-sexual nudity: Clothing is optional, you may dress or undress to your comfort as we practice. The only rule is do not sexualize the experience. You may feel sexual energy awaken within your body, that is welcome + OK! However, we don't act on our arousal, or subject others to non-consenting involvement in our arousal experience.
Privacy is mandatory! You must practice in a place where other people will not be interrupting. ANY screenshots + recording is strictly prohibited. Anyone found to violate the sanctity of our space will be immediately + indefinitely banned from class.
FAQ: Things you might be wondering...
Q: If I've never done yoga can I still come?
A:Yes! Absolutely, these practices are gentle and accessible.
Q: If I'm an experienced yogi will this be like other yoga classes?
A:No! There will be a few familiar elements in the beginning + end. For example: we begin in seated meditation + close with Shavasana but in-between we explore all sorts of techniques that may be new invitations for you.
Q: Is there any self pleasure involved in the form of genital masturbation?
A: No! The eroticism of embodiment is about deeply inhabiting the body on a sensory level. We building tolerance for self awareness while cultivating self acceptance and love through somatic exploration of the sensory landscape. We'll incorporate touch + sensuality while respecting everyone's unique experience. This sounds complex but it's really about noticing, experiencing, + breathing! All very simple elements you're familiar with.
Q: Where does pleasure com in here?
A: We're pursuing pleasure in a whole new context. We're trying to enhance the communication between YOUR BODY + YOUR CONSCIOUSNESS so that you can be connected, clear, + in a nourishing partnership. Your body will rise to the energy demands of your dreams naturally when you take good care of yourself + LISTEN to it's grounded wisdom. Look for what feels good + follow it, it's that simple.
Q: How naked do I have to be?
A: You don't 'have' to be anything, you get to show up however you like! I encourage you to follow the path of most comfort. Tune into your temperature as we practice and adjust your clothing to suit your ideal climate. The only requirement is that you keep your camera on, there's no watching without participating, we require everyone to engage with the material. We're all taking the same, equal risk in mutual vulnerability and growth.
Q: Will there be a recording available?
A: Not from these live classes, no, for everyone's privacy and safety. Recorded classes are available on patreon.com/LiorAllay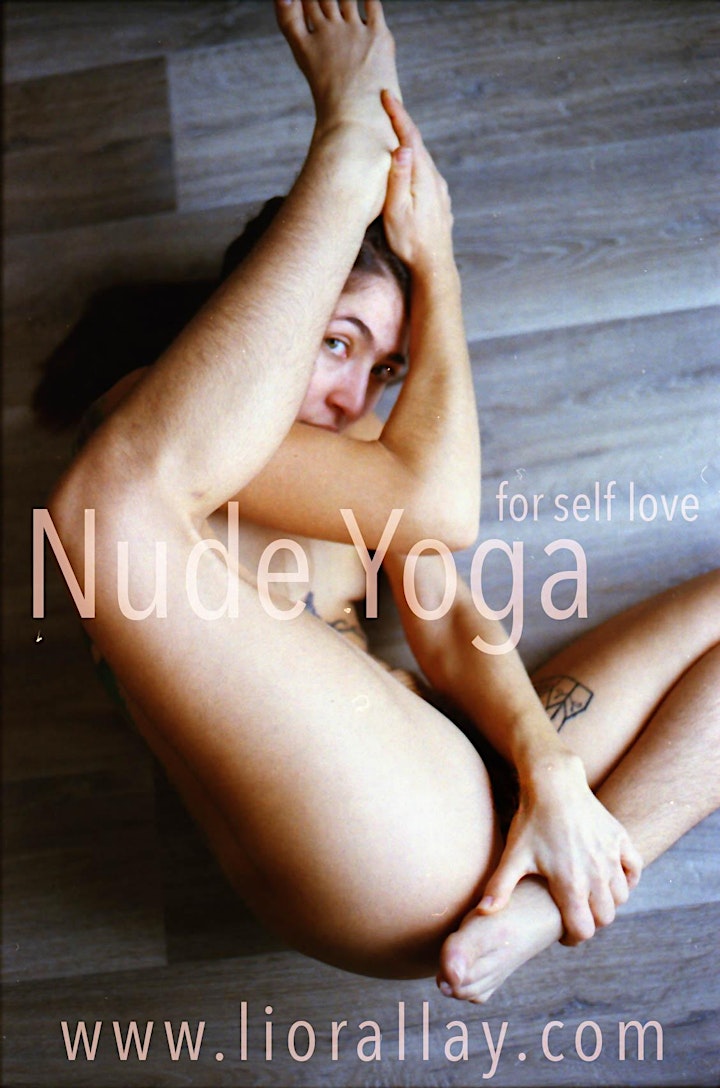 Meet Your Instructor
Lior Allay is a holistic healer with comprehensive training blending a spectrum of ancient yoga traditions with modern trauma-informed somatics, dance, & the latest data science for a flexible approach to self-discovery that is accessible for people from all walks of life.
They specialize in creating body-positive experiences for healing shame + unlocking human potential. They believe in the transformative power of nudity to find peace in our bodies & build intentional community through moments of genuine connection.
Come experience the magic for yourself!
Beginners need not worry: the emphasis is more on breathing + presence than on difficult postures. Lior specializes in providing options for all ability levels so that your practice is customized to your body's needs.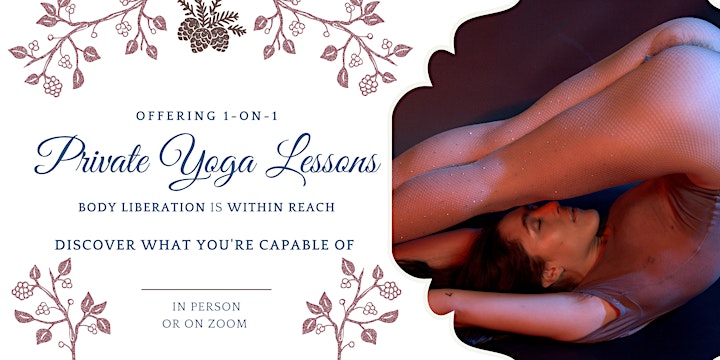 Want 1-on-1 support tailored to your unique needs?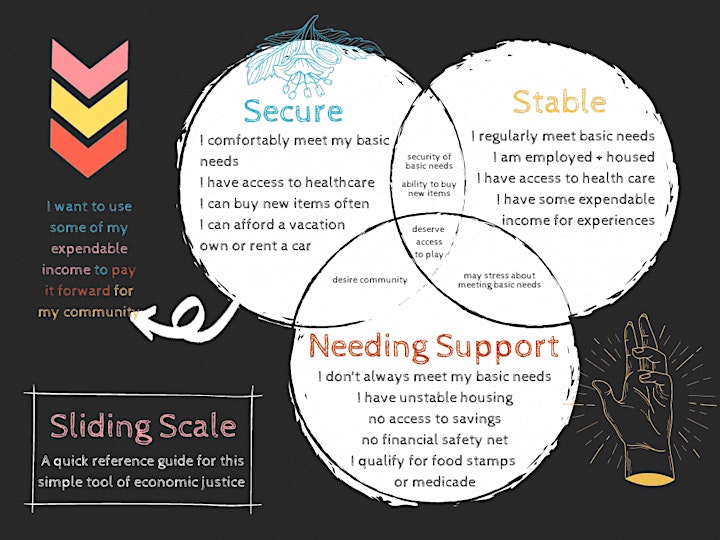 What is Sliding Scale Ticket Pricing?
Secure:
The highest cost reflects the true cost of the class or service. It is the cost that the practitioner would charge all students in the absence of a sliding scale.
IF:
You have access to financial security, own property or have personal savings
You have relationship resources + can ask others for financial support, such as family members, partners, or friends
You are able to pay for "wants" + spend little time worried about securing necessities in your life
THEN:
You have economic security, privilege, + power in our community
This price is for you.
Stable:
The middle cost reflects the practitioner's acknowledgement that paying the full cost would prevent some folks from being able to attend, but who do not honestly find themselves reflected in either descriptions for the highest cost or the lowest.
IF:
You are struggling to conquer debt or build savings or move away from paycheck to paycheck living but have access to steady income
Your basic needs are met
You are not spending most of your time thinking about meeting basic needs such as food, shelter, medical care, child care, etc
THEN:
You have economic stability in our community
This price is for you
Needing Support:
FOR: BIPOC (non-white), SWrs, pregnant or postpartum mothers, trans (not cis-gendered not heterosexual), disabled, Femmes, fat bodies +/ neurodiverse community members
The bottom cost represents an honest acknowledgment by the teacher and practitioner that there are folks whose economic circumstances would prevent them from being a part of classes if there was not be a deliberate opportunity made for them to access services at a cost that is reflective of their economic realities.
IF:
You struggle to maintain access to basic needs such as health care, housing, food, child care, etc
You are living paycheck to paycheck, are under or unemployed, + are in significant debt
You are rarely able to purchase new items
THEN:
You need economic support from our community.
You belong here, this price is for you.
You deserve a community that honors your price as equal an economic offering as the person who can pay the highest tier.
Please be mindful that if you purchase a price at the lowest end of the scale when you can truthfully afford the higher ticket prices, you are limiting access to those who truly need the gift of financial flexibility.
Being honest with yourself + your financial situation when engaging with sliding scale practices grows strong + sustainable communities based in justice. It also respects the work of teachers + creators, like myself, you have families to support + rent to pay. When I am paid fairly, I am able to invest more time + resources to free + lower cost offerings.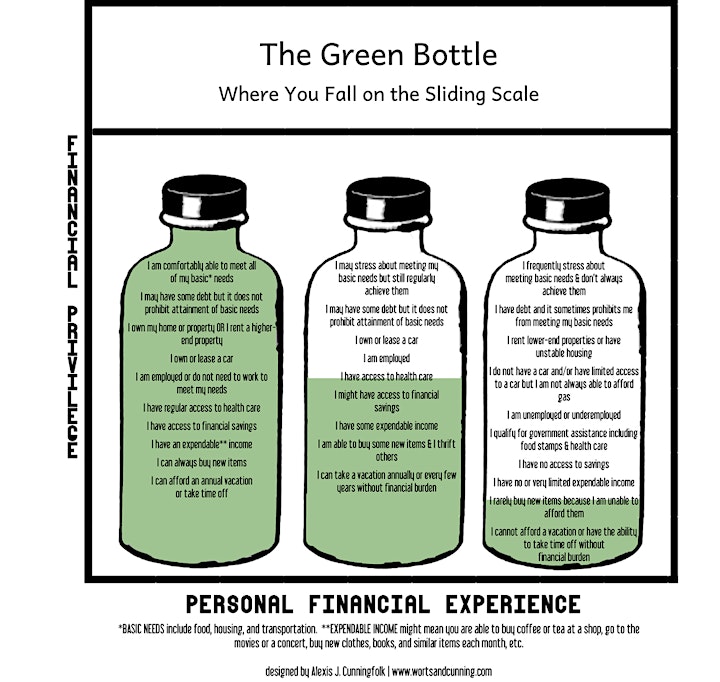 Above you'll find a graph illustrated with three bottles (click to enlarge).
Each bottle contains sentences that describe a person's current financial experience and class. The bottle on the far left is full of beautiful green potion representing the upper end of the sliding scale spectrum. Folks who identify most with the statements in the far left bottle qualify to pay for class tickets at the upper end of our sliding scale. The middle bottle represents folks who sometimes can pay for the upper end of the sliding scale, sometimes the middle, and sometimes the bottom half (depending on how many sliding scale options are available). The bottle on the far right represents the lowest end of the scale and folks who qualify to purchase class tickets from the bottom of our price spectrum.
At the end of the day, the sliding scale thrives on trust. Trust is a pretty amazing thing. I trust you to be honest in your assessment of your economic reality. Since the sliding scale is a tool of accountability, it is an ongoing conversation and I remain committed to helping folks figure out how to talk about their own economic experiences, since it has been such a helpful language to learn on my own journey.
Location
Refund policy
Refunds up to 7 days before event
Eventbrite's fee is nonrefundable.