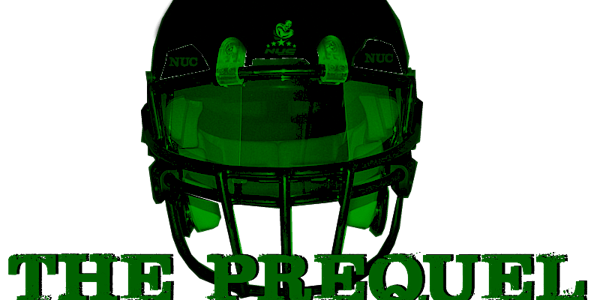 NUC Sports Presents-"The Prequel"- Class of 2020/2021 Elite Football Showca...
Location
The Arena
859 NJ-17
Paramus, NJ 07652
Description
The Prequel

Football's Next Superstars Compete
This event is strictly for graduating class of 2020 and 2021. We will have 150 of the best 2020 and 2021 getting some of the best coaching and evaluating them in pure drills and skils. We will focus heavily on helping these athletes compete and get coached up together in the same place. We will be live streaming this event on Facebook Live, Twitter, Periscope and portions will be live on Instagram, so all the BCS coaches and FBS coaches who are not allowed to be in attendance can watch the athletes. If you received an invite letter then you may register for this event. Only athletes who have received that letter are allowed to register. We have a running list of invites so if you have not been invited and think you should please go to www.nucsports.com/nominate. If you have received a letter, then you may continue to register.

Event Schedule: 10am Start

Checkin/Headshot
Profile Completion
Warmup
Agility Station Evaluation Offense

Agility Station Evaluation Defense
Position Skills Evaluation 1 QB/WR/TE/RB

Position Skills Evaluation 1 LB/DB OL/DL

Position Skills Evaluation 2 QB/WR/TE/RB

Position Skills Evaluation 2 LB/DB OL/DL
Group 1 WR/DB/QB 2v2's

Group 2 WR/DB/QB 2v2's

Group 1 TE/RB/QB 2v2's
Group 2 TE/RB/QB 2v2's
Lineman Group 1 OL vs DL 1v1's
Lineman Group 2 OL vs DL 1v1's
Group 1 WR/DB/QB 2v2's

Group 2 WR/DB/QB 2v2's

Group 1 TE/RB/QB 2v2's
Group 2 TE/RB/QB 2v2's
Lineman Group 1 OL vs DL 1v1's
Lineman Group 2 OL vs DL 1v1's
Athletes will be evaluated and coached in the following areas:

QB's-Footwork, Release, Accuracy, Athleticism
WR's- Release off Ball, Route Running, Catching Skills, Playmaking, Athleticism, Speed
TE's-Release off Ball, Route Running, Catching Skills, Playmaking, Athleticism, Blocking
RB's-Footwork, Change of Direction, Catching Skills, Athleticism
OL-Power, Footwork, Quickness, Technique, Flexibility, Physicality, Athleticism
DL-Quickness, Power, Hand Use, Technique, Physicality, Athleticism
LB's- Change of Direction, Power, Athleticism, Coverage, Footwork, Playmaking
DB's- Redirection, Athleticism, Coverage, Footwork, Quickness, Playmaking, Speed