NUC All World Football Game Weekend, Dallas, Texas - Player Registration Fe...
Description
NUC All World Brings Together Some Of The Very Best Athletes From Around The USA and Some Top International Players. To Play in an an All World Game Week That Will Take Place For Athletes in each grade of High School.
The Games That Will Take Place That Week. All athletes will particpate in a game that will allow them to be view live on all 3 major social livestreaming platforms, Twitter Live, Facebook Live and Periscope Live. The games will also be streamed on nucsports.com, nucsportsmag.com and nucallamerican.com and archived as well. In 2016 and 2017 the game was streamed to over 5 million viewers, including every college in the USA.
Everything is included int this tournament you will get Tshirt for each athlete. We will also have college coaches that will be in attendance to help you gain more exposure. It will be the most fun intense competiton and the first of its king internationally. Only 50 athletes per team!!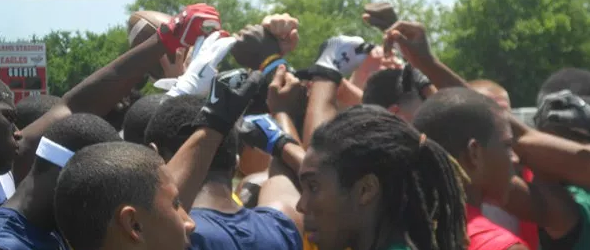 The week will involve:
February 14 Practice
February 15 Practice 1 and 2
February 16 Game Day

Each athlete will get:
Tshirt for game week
Jersey and Pants for Games
All Games will be video and streamed live to over 5000 football college coaches (including all FCS and BCS Schools) and online at nucsports.com, nucsportsmag.com, twitter live @nucfootball & @nucsport, Facebook live @nucsport
Over 100 College Coaches (Non BCS and FCS) schools in attendance
The game has been run since 2010 when it starred Heisman Trophy Winners Johnny Manziel and Marcus Mariota.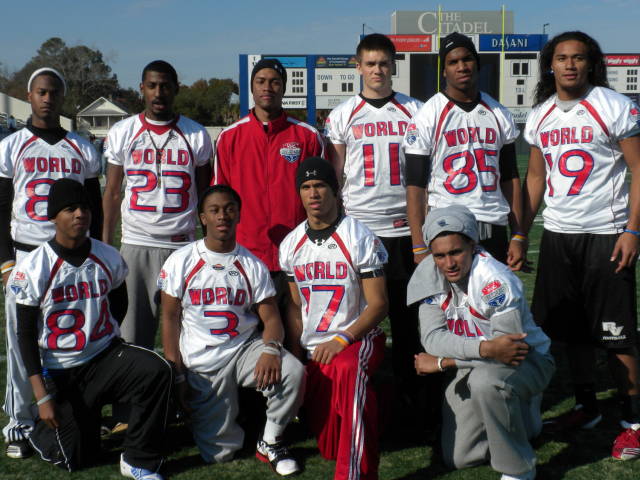 This is the page to secure your spot and register to play in the 2019 NUC All World Football Games!