NUC All American Football Game Week December 27th-30th Daytona Beach, FL Pl...
Description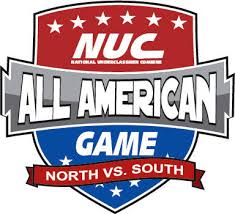 NUC All American Game Brings Together Some Of The Very Best Athletes From Around The USA. To Play in an an All American Game Week That Will Take Place For Athletes in each grade of High School.
*****NOTE QB POSITION AND RB POSITION IS CLOSED. ALL OTHER POSITIONS ARE STILL OPEN
The Games That Will Take Place That Week. All athletes will particpate in a game that will allow them to be view live on all 3 major social livestreaming platforms, Twitter Live, Facebook Live and Periscope Live. The game will also be streamed on nucsports.com, nucsportsmag.com and nucallamerican.com and archived as well. In 2016 the game was streamed to over 5 million viewers, including every college in the USA.
2022/2023 Grad Class Game
2021 Grad Class Game
2020 Grad Class Game
2019 Grad Class Game
2018 Grad Class Game
The game has been run since 2010 when it starred Heisman Trophy Winners Johnny Manziel and Marcus Mariota.
This is the page to secure your spot and register to play in the 2017 NUC All American Game!