Description
This author has been featured on numerous media outlets – 21 Day Fiscal Bootcamp Workbook. And now, The Nubian Bookstore in Atlanta welcomes Jenefeness Tucker, MBA to discuss her newest book – Broken Wife Broken Life.
Some may know Jenefeness as the successful personal finance coach with fiscal finesse. She was recently awarded the 2017 Microentrepreneur of the Year and nominated for Advisor of the Year. She was also named on the 2016 100 Gro wth List of Middle M arket CEO's by Axial, appeared on Inside Edition, featured in articles and segments on The Successful Micropreneur, NPR News, Fox 28 News, TBN 's Encounter Him Series, Successful Business News, Columbus Business Journal and Ohio MBE. She is an educated, experienced, qualified and certified Professional Development Consultant. She has been coaching, leading, educating, advising, facilitating, teaching and consulting for more than 15 years.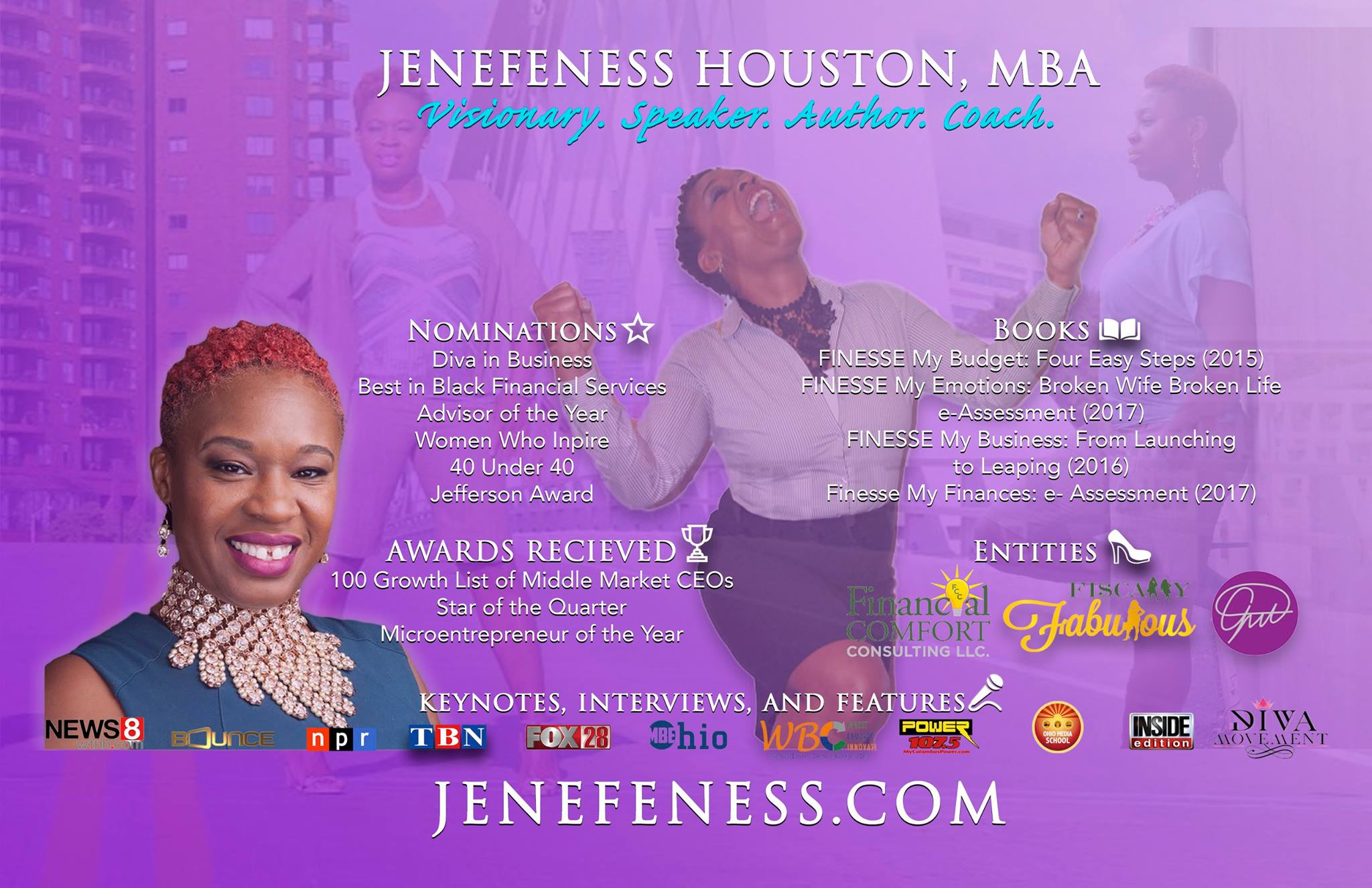 She started her "official" career as a Strategic Solutions Consultant with Financial COMFORT Consulting LLC in 2009, when she accepted her first contract to develop financial literacy curriculum for low-income housing residents and teach a six-week class to help them advance in self-sufficiency. While working full-time and maintaining a growing family, Jenefeness finished her education and received a Bachelor of Science degree in Communications and Operations Management from Wilberforce University and then soon after a Master degree in Business Administration concentrating in Finance from Ohio Dominican University.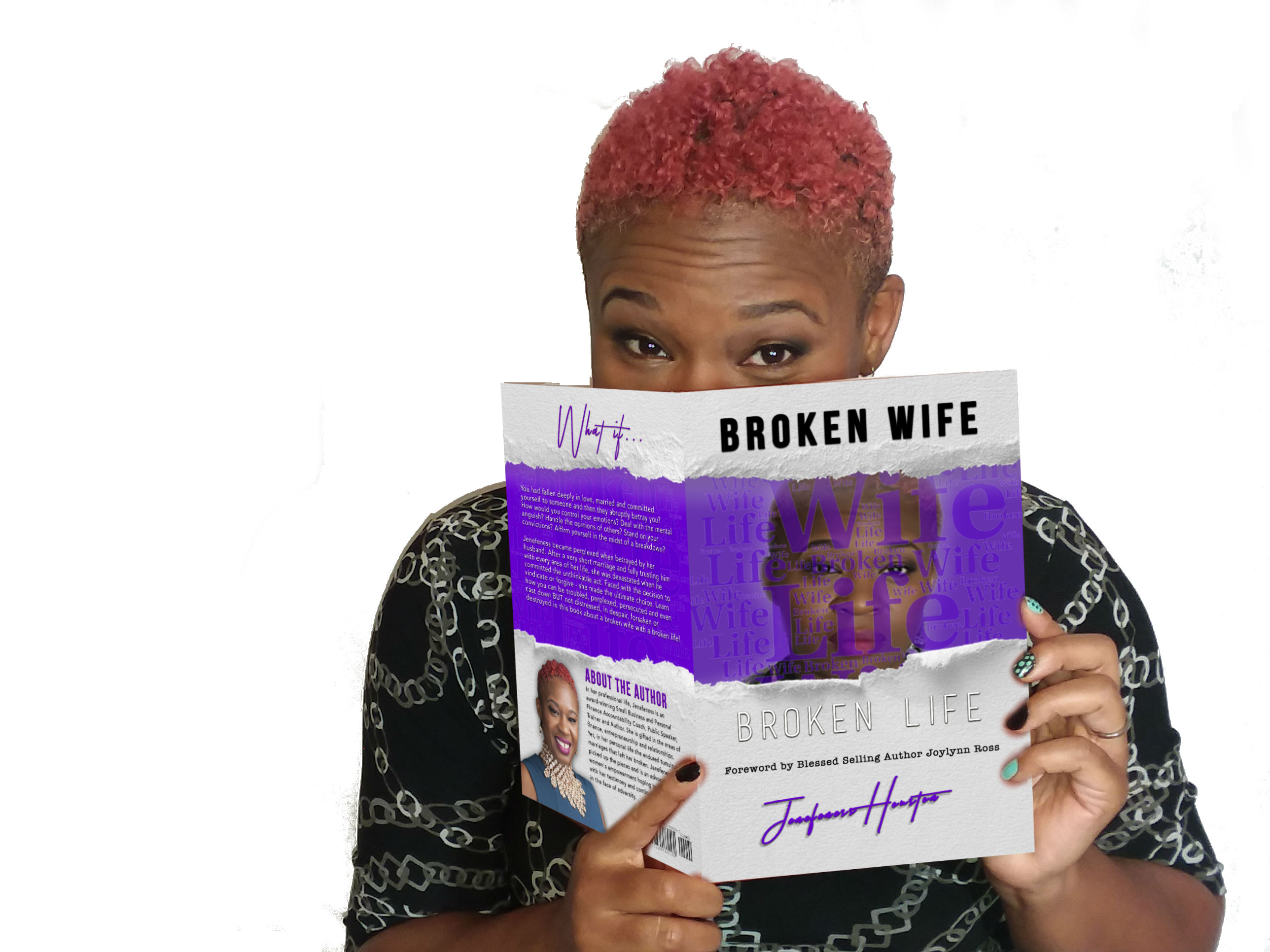 And now we get to go beyond the professional
persona and learn about the deep dark secrets
of the broken wife who has had a broken life filled
with abuse, addiction and adultery. Join us as we
learn the coping mechanisms she employed when
dealing with inadequacies in emotional intelligence.

Meet Jenefeness on Friday, September 1, 2017 at 6:00 pm at the Nubian Bookstore in Norcross!
Date and Time
Location
Refund Policy