Location
Molina High School
2355 Duncanville Rd.
Dallas, TX 75211
Sales Have Ended
Registrations are closed
We will be hosting a free clinic in our area soon. Please visit our Facebook page (https://www.facebook.com/NorthTexasDreamTeam/events) or website (www.ntxdreamteam.org) for information on more events.
Description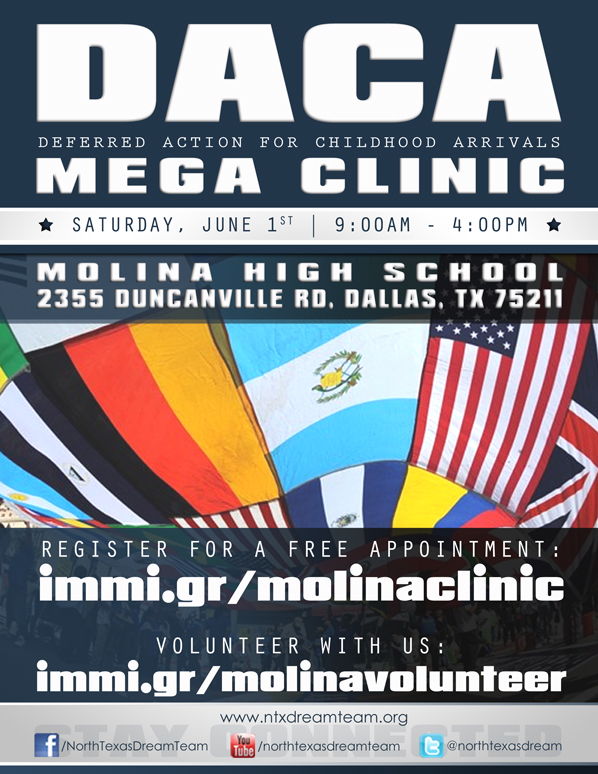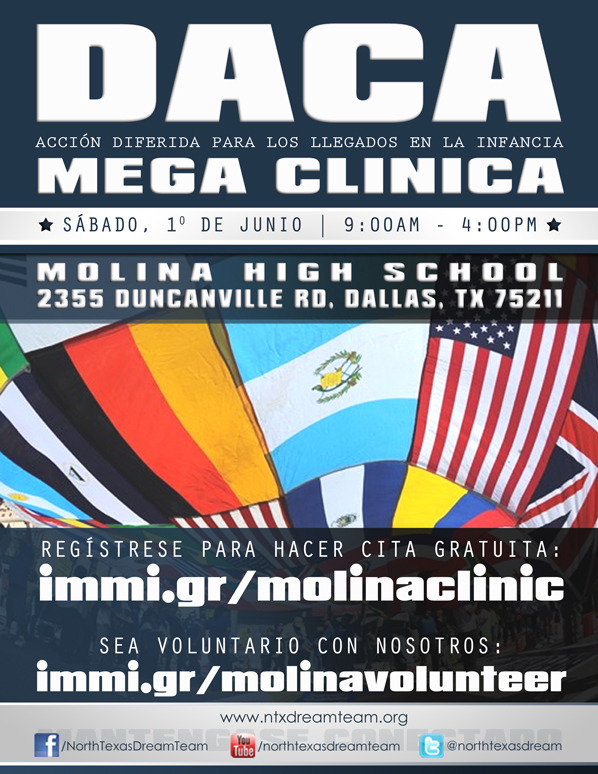 North Texas Dream Team DACA Clinic Appointment Request Form
We will be organizing a free Deferred Action for Childhood Arrivals (DACA) help clinic at Molina High School on June 1st. Please go ahead and provide the necessary information to secure your appointment. We may contact you to confirm your appointment and remind you of items to bring. We will have an immigration attorney available to review your documents and application at the end of your appointment- also free of charge. This is pro bono consultation with the attorney, however, is not guaranteed if you are missing a majority of your supporting documentation. We also offer notarized birth certificate translation services. If interested, please ask for current rates when you are contacted in regards to your appointment.
You are responsible for bringing your printed I-765, I-765WS and I-821D forms which you can download from http://1.usa.gov/TUZehv and supporting documents. This site provides a comprehensive list of supporting documents you can bring in with you for us to review.
You can also download a checklist of supporting documents by visiting http://bit.ly/DACA_Checklist