NSYCC 4th Annual Fall Career Symposium at Boston College
Description
Saturday, November 23rd at Boston College (Merkert Chemistry Center building)

This is a chemistry and chemical sciences career symposium for students and post-docs run by students and post-docs.
CV/Resume/ Cover Letter development!

Variety of career-oriented panels!


One on one resume reviews
For more info, visit:
nsycc.org/careersymposium
Following the Career Symposium, there will be a networking event at a local restaurant/bar. All attendees are encouraged to attend the networking reception.

Registration is required and a ticket for will be necessary for admission to the day-long symposium.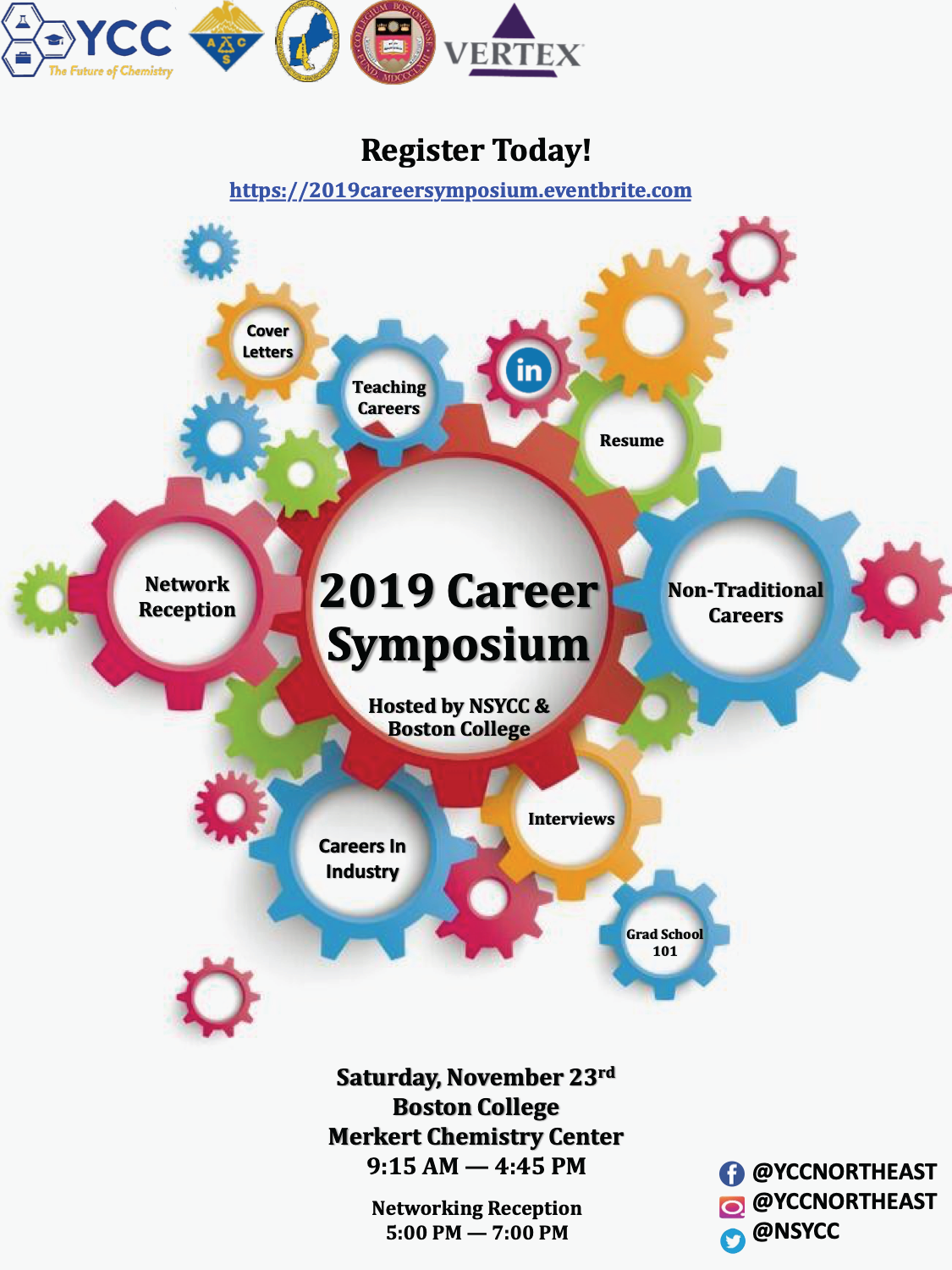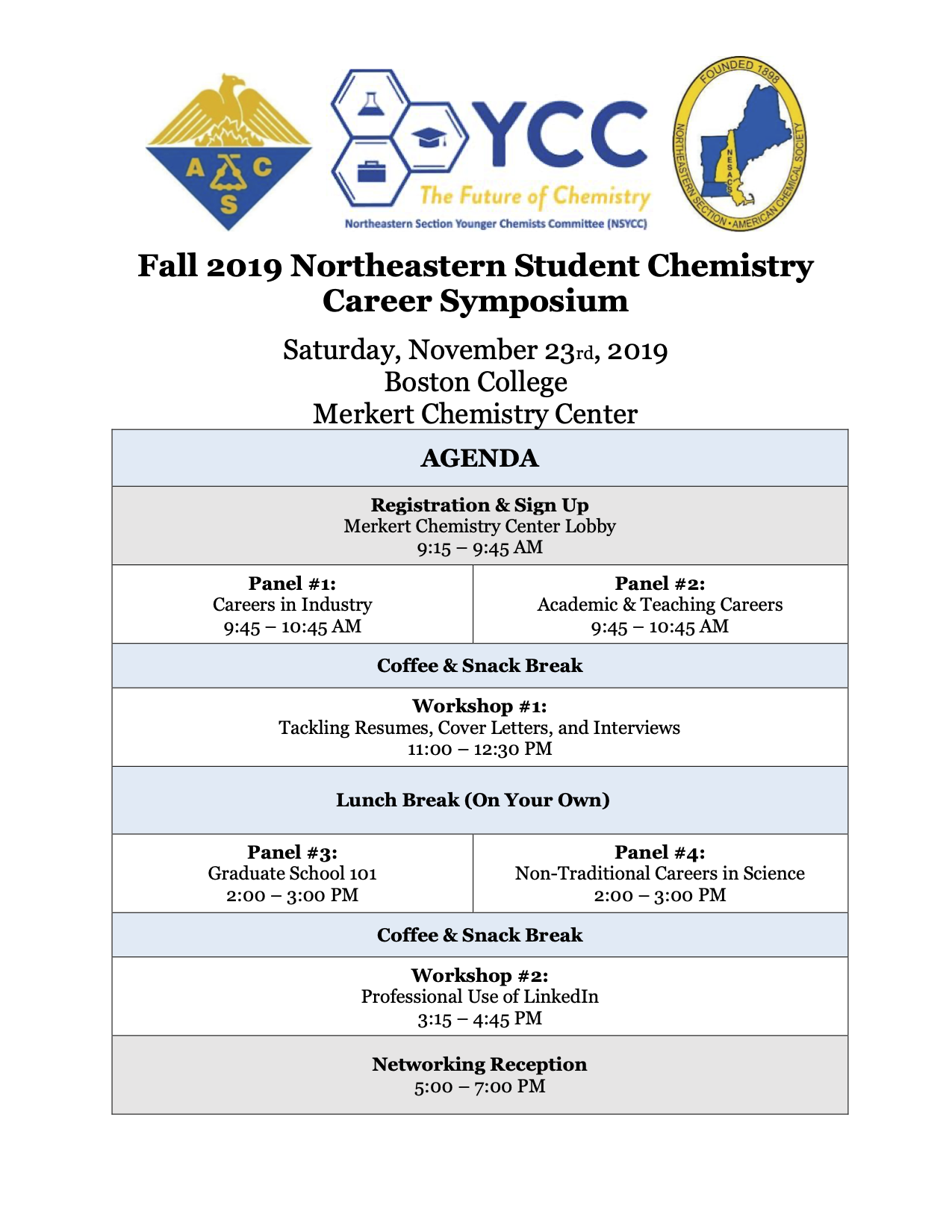 Workshop #1: Tackling Resumes, Cover Letters and Interviews Workshop

by job application experts

Roy Simmons and Patrick Gordon
Come and visit to learn the building blocks needed to create an outstanding résumé that will help you land your next job! You will learn how to make your résumé stand out, how to emphasize key skills and what employers are looking for when viewing résumés. Secondly, are you struggling to find the right words for your cover letter? Let us help you craft a cover letter that will describe your skill strengths and the many reasons why you are the best candidate for the job. Finally, we will help prepare you for your next job interview and discuss what employers look for in prospective employees and ways you can win the job offer.
Workshop #2:

Professional Use of LinkedIn by online marketing expert Kristin McGillicuddy



Research indicates that 85% of all jobs are filled through networking. Learn how to expand your network and take advantage of opportunities for jobs, internships, research positions and more with this LinkedIn Workshop! Whether you have a robust LinkedIn profile or none at all, you will learn the basics of how to use this valuable social media tool. We will cover tips for building a strong online profile, how to message people through groups, how to add recommendations and skills, how to add keywords so your profile is more searchable, and much more. The workshop leader comes from 20+ years in corporate settings and 17+ years of teaching at the college level and will provide valuable information in bridging the gap between academia and the private sector. You will learn to use your LinkedIn profile for successful networking wherever your professional path might take you.
All inquires about the Career Symposium can be directed to Zemen Berhe, careers@nsycc.org or to Meredith Ward, meredith.ward@nsycc.org .