Description
It's our 6th year!!! We are excited to welcome you to the Northwestern State Double Reed Day 2019. Our event will begin at 12pm (registration and sign-in opens at 11:30) with a group double reed ensemble reading session! We will then split into oboe and bassoon groups for masterclasses and reed classes. Sessions will continue until 5:30pm with a break for pizza (provided) and a Guest Artist/NSU Double Reed Faculty recital at 4:00pm and group performance at 5:00pm. Event registration includes a t-shirt and some fun NSU swag!

Please visit our website to find out more information about your hosts and about Music at the School of Creative & Performing Arts at Northwestern State in Natchitoches, Louisiana… www.music.nsula.edu
Be sure to sign up by January 7th for early bird pricing - $25 (will be $30 after that date!)
Meet our Guest Artist...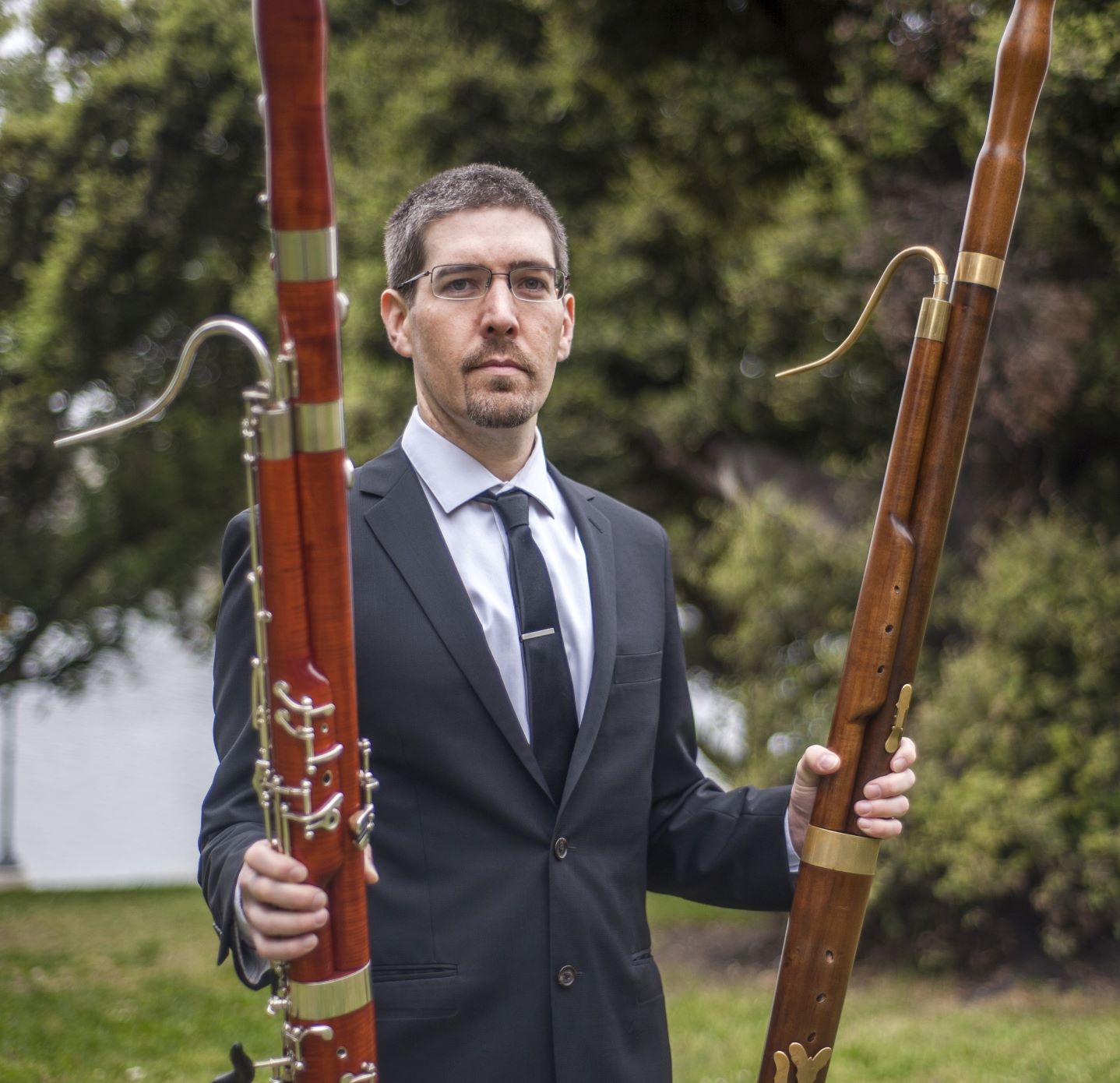 Dr. David A. Wells is a multifaceted performer and scholar who teaches bassoon and music history at California State University, Sacramento. On modern bassoon, he freelances with orchestras throughout Northern California, frequently collaborates with colleagues in chamber groups, and plays with the swing quintet Hot Club Faux Gitane. On Baroque bassoon, he performs with Sinfonia Spirituosa, the Sacramento Baroque Soloists, Capella Antiqua, and the American Bach Soloists. As a music scholar, Wells has presented papers at the conferences of the American Musicological Society, the Society for American Music, the Music Library Association, and the International Double Reed Society. He also serves as Co-Executive Director for the Meg Quigley Vivaldi Competition and Bassoon Symposium, a biennial event focused on equity, diversity, and inclusion within the profession. Wells holds degrees in bassoon performance and musicology from the University of Wisconsin-Madison, and previously studied at Florida State University and Arizona State University. His principal teachers include Jeffrey Lyman, Jeff Keesecker, and Marc Vallon. When not playing or teaching, he can be found swimming, taking photographs, collecting records, and trying to keep up with his super-librarian/yogi wife. For more, see davidawells.com.