NSN DFW Women's Leadership Forum: Ascending To and Thriving in Leadership
Description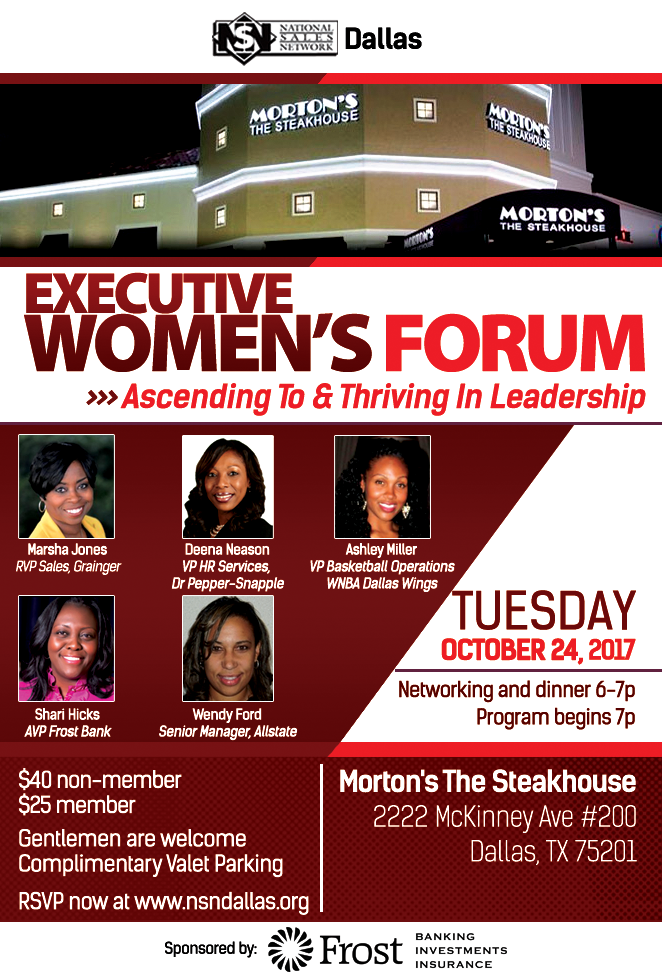 Have your accomplishments, leadership efforts and qualites gone unnoticed? Has your career hit the glass ceiling? Is the glass ceiling even real?
The challenges women face in the workplace are the same as men; however, data shows specific challenges women face which contribute to the ever widening gap in earnings, promotion and advocacy.
Fortunately, despite these challenges women are still succeeing in leadership.
Are you ready create a career stragedy to ascend to a leadership role?
Are you looking for mentors to help navigate corporate politics?
Come hear five executive leaders from various industries share wisdom and best practices for ascending to and thriving in corporate leadership.