NSHMBA's 2013 Bi-Annual Career & Networking Event

Wednesday, April 3, 2013 from 5:30 PM to 9:00 PM (PDT)
Event Details
 NSHMBA's Bi-Annual Career & Networking Event
Featuring Career Fair, Career Development & MBA Info Session
 Event is free.
Become a NSHMBA Member, Associate Membership is free:
 http://www.nshmba.org/?page=Membership.
Career Fair
Who should attend: The Career Fair is intended for the experienced student & industry professional looking to network or discuss career opportunities with recruiters.  If you are looking for a new job, a career change or to open your own business this is the event for you!
Come for an opportunity to meet and talk 1:1 with recruiters. The following are some of the functional areas that will be represented: 
Finance

Accounting

Marketing

Program/Project Management

Software Development / Computer Science

Information Technology

Supply Chain / Operations

Insurance Agency Recruiting

Engineering/Hardware

Human Resources
Job seekers MUST submit resumes before the event to: info@seattle.nshmba.org with the following in the SUBJECT LINE: Job Seekers Name and Area of Interest (see above list for examples).  PLEASE SUBMIT YOUR RESUME RIGHT AFTER REGISTERING.
Example: John Doe - Marketing
Note: We will share a presentation provided by Matt Youngquist on the five fundamental essentials to putting a good resume together, as well as the key mistakes and traps to avoid in writing these critical job search documents with all registered participants so that resumes are updated prior to the event.
---
Professional Development Presentation - 6:00-7:00pm
 Strategic Marketing Skills for Professionals
There are so many things we need to focus on at work every day, managing projects, people and information, but what about taking the time to manage our own career?
What we hear the most is:
"I focused so hard on being a top contributor:"
I didn't put in the time to get known inside or outside the organization nor did our executive management team notice me. AND

I failed to build the essential strategic relationships that could help me transition to employment quickly once I lost my job.
Attendees of this presentation can expect to walk away with the strategic marketing skills essential for one's own career both internal and external to the organization.  Professionals-in-transition can expect to learn strategic marketing skills that can significantly shorten their transition time.
Learning Outcomes
By end of this presentation, learners should be able to:
Leverage advanced features of professional networking tools – such

as LinkedIn – to engage and connect with industry leaders

Develop a strategic plan for one's own career

Engage in an environmental scan leveraging tools and methods such as SWOT and Competitive Research to help with brand differentiation
One "Quiz" Question
What is the best way to find out how long you'll be unemployed if you lose your job?
Competitive Analysis – know the competition

Your Personal Brand – what are you known for

Strategic Relationships – who do you know

All of the above
Answer: All of the above
Brief Bio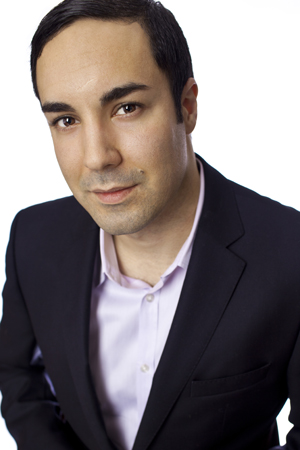 Paul Anderson is a nationally recognized speaker on career transformation and also the TV Co-Host of the weekly show "How to Get a Job in Seattle," aired on Comcast. Paul has formally written career columns for The Seattle Times' NWjobs, ABC's KOMO 4 News, and CW's The Daily Buzz. His powerful, unique approach to career management, sales, and marketing strategies has put him in demand with professional associations, corporations, and government agencies across the country.
Anderson is the founder of ProLango, a Redmond-based career consultancy company teaching thousands of professionals-in-transition how to find their desired employment fast in this tough economy. ProLango is the host of one of the largest career mixers in the country fostering an environment where professionals can build relationships with top employers.
Paul's empowering advice and career strategies have appeared in such media outlets as The Wall Street Journal, US News & World Report, Business Week, USA Today, The Seattle Times, and seen on the ABC, FOX, and NBC networks.
---
 MBA Informational Booths
Who should attend: Those considering applying to an MBA program now or in the future.
Recruiters from the leading MBA programs in the area will be on hand to discuss the MBA application process, the unique values of each program, and the benefits of an MBA.
Seattle Pacific University

University of Washington, Foster School of Business

University of Washington, Bothell

Kaplan Test Prep
---
Professional Diversity Organization Showcase
Who should attend: Everyone
Representatives from the Professional Diversity Organizations that partner to organize this event will be on hand to answer your questions and discuss upcoming events and benefits. 
Note: Parking is free.  Remember to bring your resumes and business cards for the Networking session. 
Link for driving directions:
http://www.discovery.org/scripts/viewDB/filesDB-download.php?command=download&id=794
 Not a NSHMBA member yet?
Members are the first to receive notifcation of our future events. You do not have to be Hispanic or have an MBA to join or to participate in any of our events.
Click Here to become an Associate Member for FREE today!
 Sponsors: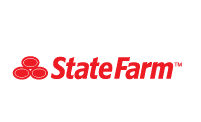 When & Where

Microsoft Corporation - Microsoft Conference Center /Building 33/ St Helens & Rainier Rooms
16070 NE 36th Way
Redmond, WA 98052


Wednesday, April 3, 2013 from 5:30 PM to 9:00 PM (PDT)
Add to my calendar