NSHMBA Connecticut Chapter 7th Annual Employee Resource Group Summit
Location
Yale Conference Center
100 West Campus Drive
Orange, 06477
Sales Have Ended
Registrations are closed
Oops! The registration for this event has ended. Please contact the event organizer at erg@connecticut.nshmba.org.
Description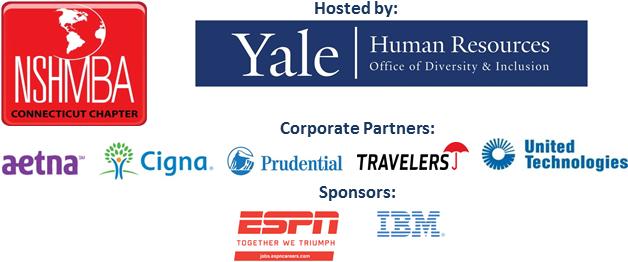 The National Society of Hispanic MBA's Connecticut Chapter invites you to the 7th Annual NSHMBA Employee Resource Group (ERG) Summit. This event is designed to bring together ERG leaders, executive champions, and diversity officers from the Northeast region to build a professional networking forum to share best practices, challenges, and current trends focused on:
"ERG's Making a Difference: Our Impact on Corporate Responsibility"
This year's ERG Summit will be hosted by Yale University and sponsored by Aetna, Cigna, Prudential, Travelers, and United Technologies Corporation.
Keynote Speaker: IsaiasZamarripa – CEO at Three Degrees from Isaias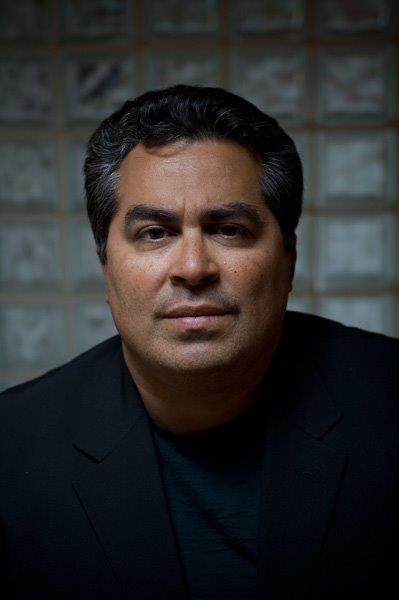 Isaias Zamarripa is the CEO of Three Degrees from Isaias (3DFI), a consulting firm with a strong focus on Diversity, Employee Networks, and Executive recruiting. Through its consulting expertise, 3DFI helps companies understand the implications of today's shifting demographics and align their resources to embrace diversity, leverage their internal networks, and maximize their investment on diverse talent.
Isaias leads and inspires employee networks to create and quantify their Return on Investment (ROI). His experience with Employee Resource Groups includes the creation and management of Employee Networks at General Mills and the development of the Latino Employee Networks of the Twin Cities.
He has led Fortune 100 organizations in the development and implementation of strategies on branding recruitment, diversity initiatives and evolving the role of Employee Networks in recruiting, on-boarding, retention, and leadership growth.
For more information about this year's keynote speaker visit: http://www.3dfi.com
Distinguished speakers participating at this event include:
Yvonne M. Martin – Chair of NSHMBA National Board of Directors and Director of Strategic Accounts at Otis World Headquarters
Rosanna Durruthy – Chief Diversity Officer at Cigna
Andres Gonzalez – Chief Diversity & Inclusion Officer at Baystate Health System
Nicolas P. Stable – Vice President & Counsel at GE Capital Aviation Services
Deborah Stanley-McAulay – Chief Diversity Officer at Yale University
Roger Jimenez – Founding Partner at Talent Solution Partners
Kirk Santos – Principal Partner at Talent Solution Partners
Susan West – Associate Director of Strategic Communications Information Technology Services and Co-Chair of LGBTQ Affinity Group at Yale University
Doris Gonzalez – Director of Corporate Citizenship & Corporate Affairs in the Americas at IBM Corporation
Michael Muñoz – Assistant Director of Americas Inclusiveness Office at Ernst & Young
Howard C. Fero, PhD - Associate Professor of Business and Leadership and Director of Graduate Leadership Programs at Albertus Magnus College
Joelle Murchison – Vice President of Enterprise Diversity and Inclusion at Travelers
Tara Spain – Vice President of the Travelers Foundation and Director of Community Relations at Travelers
Timothy Branner – Manager of Workforce Diversity & HR Compliance North America at Otis Elevator
Krogen Carreño – Lead Engineer for the Brazil Navy Program at Sikorsky Aircraft
… among others.
Preliminary Agenda
9:00am - Breakfast and Registration
10:00am - Welcoming Remarks
10:15am - Panel Session #1
11:30am - Networking Lunch
12:00pm - Keynote Speaker
1:00pm - Workshop Session #1
2:30pm - Workshop Session #2
4:00pm - Panel Session #2
5:30pm - Closing Remarks
6:00pm - Reception
We look forward to seeing you at this year's Summit!
For additional information, please contact:
Janice Claudio
VP Employee Resource Groups
NSHMBA Connecticut Chapter
Visit the NSHMBA Connecticut website to learn more about our chapter!