Description
NSF International will be hosting their 2nd annual FOG Prevention Conference February 27th-28th, 2018. The conference will bring together experts from all over the world to present and discuss FOG prevention topics. Attendees include plumbing inspectors, ASPE members/officials, grease interceptor manufacturers, government regulators, city representatives, sensor technology manufacturers, FOG coordinators, standard bodies, State of Michigan representatives, environmental experts, and plumbing design/consulting firms.
In order to accommodate a larger group, this year's event will be held down the road from NSF's global headquarters, at Washtenaw Community College's Towsley Auditorium. A tour of NSF's facilities and grease interceptor testing rig will take place during the event, and transportation between Towsley Auditorium and NSF's Headquarters at 789 N. Dixboro Rd will be provided for those interested.
The conference is free to attend and meals will be provided. There will also be a reception networking event the night of the 27th.
Display tables are available for no charge.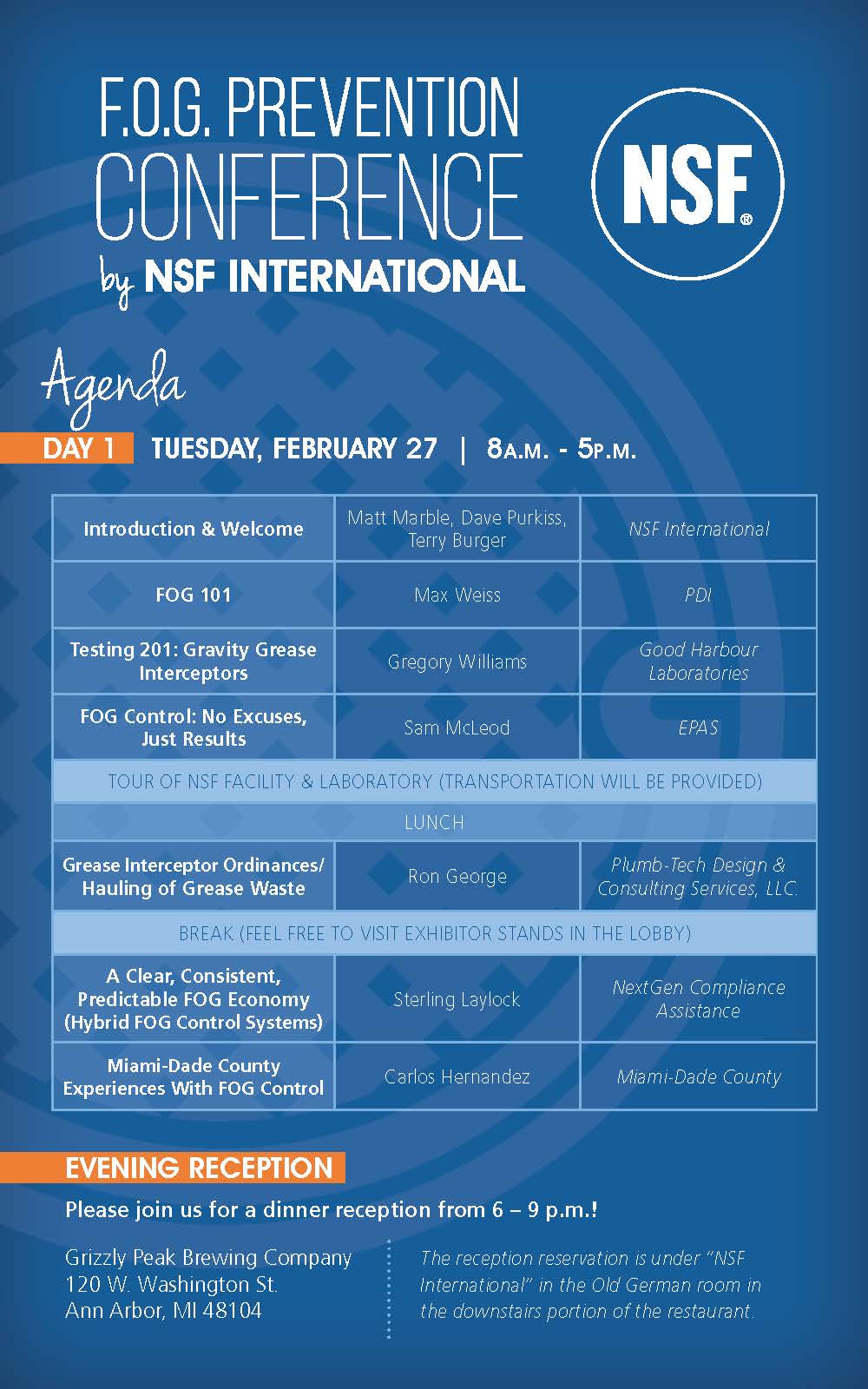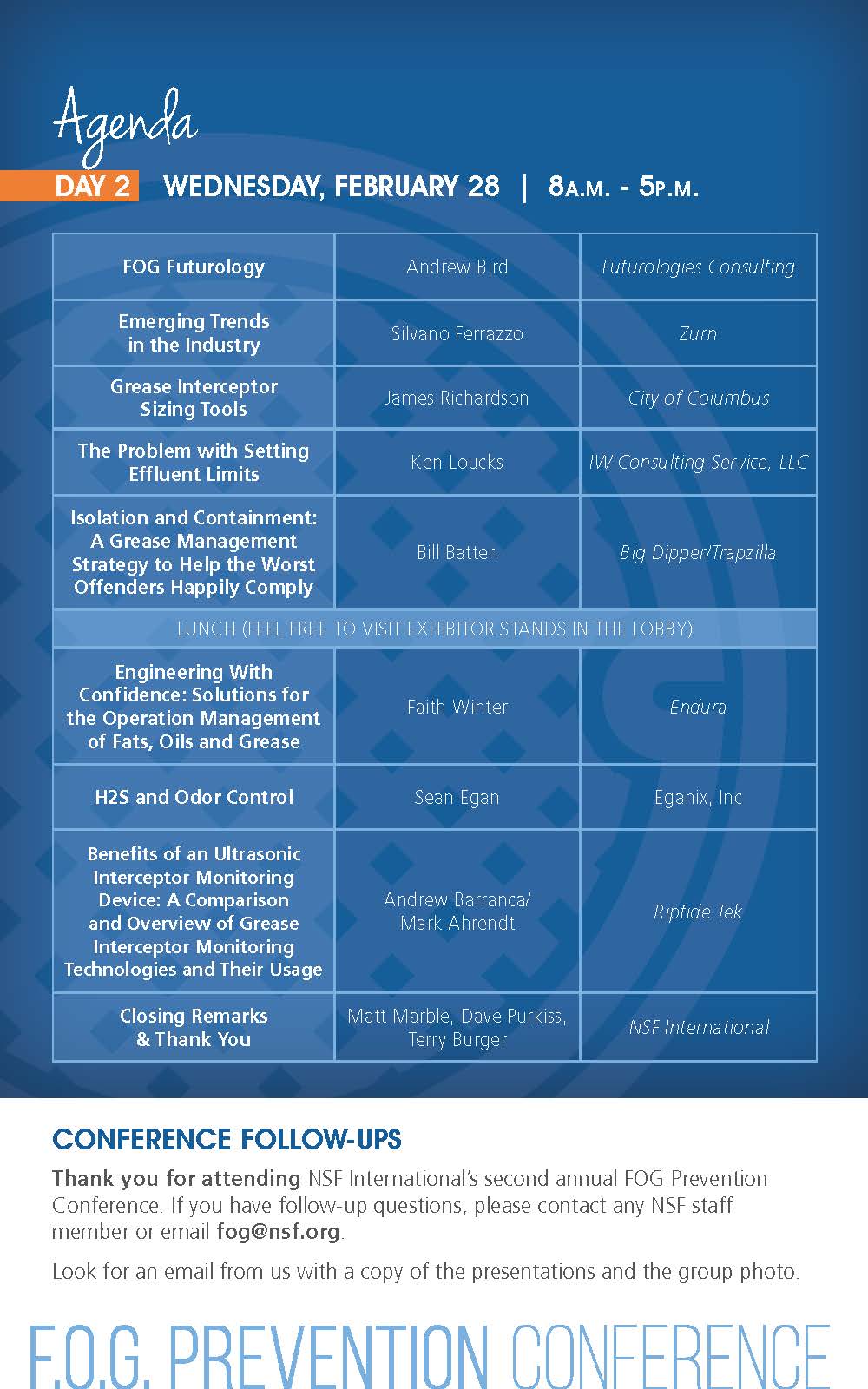 In addition to the presentations on the agenda above, we will also hear from Peter Giles of Advance Technology Solutions ATS GREASEwatch on the topic of, "Utilizing Grease Interceptor Monitoring Data to Develop Individual Best Management Practices to Reduce F.O.G. Discharge". Mr. Giles will present at the end of the day on February 28th.