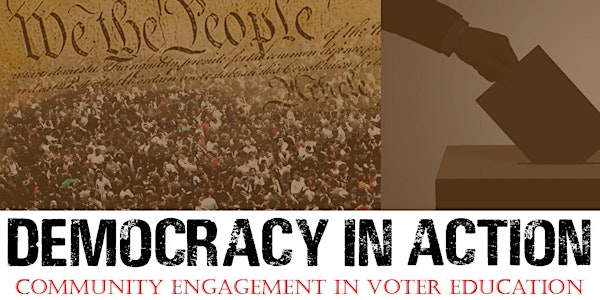 NSDCAC's 3rd Annual September Breakfast and Community Forum
Location
Ida & Cecil Green Faculty Club, UCSD Campus
9500 Gilman Drive
La Jolla, CA 92093-0121
Description
Join us as we host NSDCAC's 3rd Annual September Breakfast and Community Forum on the 22nd of September at the Ida & Cecil Green Faculty Club, UC San Diego. The event's theme entitled, "Democracy in Action - Community Engagement in Voter Education will feature The Honorable Randa Trapp, San Diego County Superior Court Judge, and include a panel of distinguished academic professionals and civic leaders. We are looking forward to an informative and engaging discussion on the topic of voter education and active community participation in our democracy!
Here are additional details:
§ NSDCAC Community Service Project (School Supply Drive to support Vista Academy of Visual & Performing Arts) – Donations of school supplies will be collected on or before the day of the event. See the VAVPA Wish List of requested items below.
VAVPA Wish List
Composition Books, #2 Pencils, Kleenex,12" or larger Wall Clocks, Paper Towels, Paper Towel Holders, Glue Sticks, Crayons, Balls (8", 10" or 13"), Hula Hoops, Jump Ropes, Soccer Balls (size 3 & 4), Colored Pens, Whiteboard Markers, Black Sharpie markers, Baby Wipes
§ Silent Auction & 50/50 Drawing- Six gift theme baskets will be auctioned off, and raffle tickets will be sold for a 50/50 drawing
Tickets to the event are $45, and can be purchased online through EventBrite. Additionally tickets can be purchased offline by check or money order. Make checks payable to Delta Sigma Theta Sorority and mail payments to North San Diego County Alumnae Chapter, Delta Sigma Theta Sorority, P.O Box 462121, Escondido, CA 92046-2121.