NSBE at UCLA Presents WiSE Day 2021
About this Event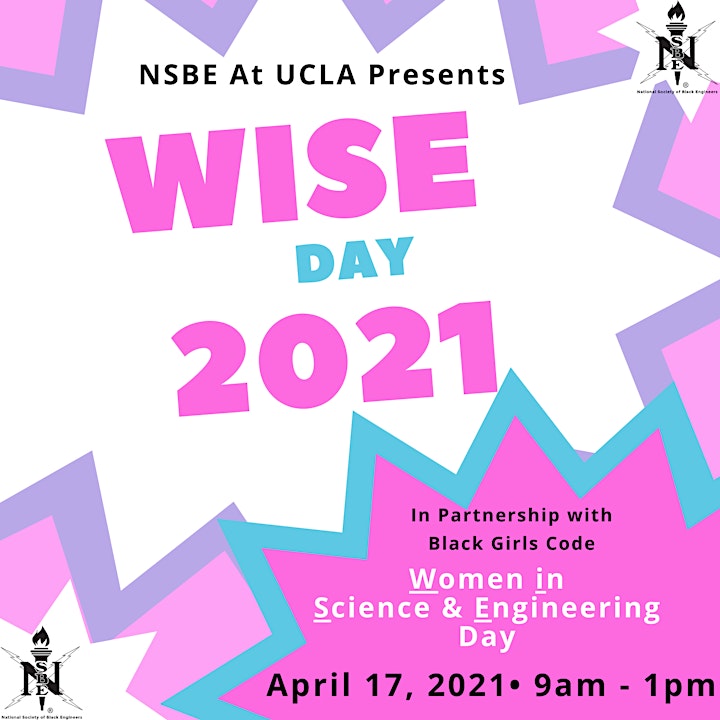 The National Society of Black Engineers (NSBE) chapter at UCLA presents the 2021 Women in Science and Engineering (WiSE) Day.
WiSE Day 2021 will consist of hands-on STEM workshops that inspire, educate and engage the future generation of female engineers and scientists! This year's theme is "SuperSHEroes".
After the opening session, participants will be led through a series of sessions where they will actively work on individual projects related to science, technology and, engineering.
Each student will receive a WiSE day kit via mail that contains the required materials to successfully participate in each workshop. From creating a prosthetic arm to programming their own Siri to manipulate optics, WiSE day will provide participants with a new understanding and appreciation for Science and Engineering! Sign up now to participate in WiSE day 2021!