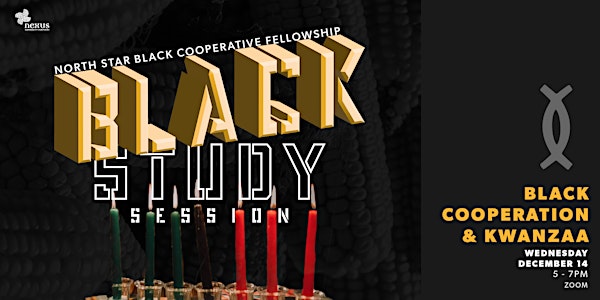 NSBCF Black Study Session: Black Cooperation and Kwanzaa
Join the North Star Black Cooperative Fellowship as we host a Black Study Session about Black Cooperation and Kwanzaa.
About this event
Kwanzaa:
Kwanzaa was created in 1966 and is a holiday that is practiced from December 26th to January 1st. Kwanzaa promotes seven principles known as the Nguzo Saba: Umoja (Unity), Kujichagulia (Self-Determination), Ujima (Collective Work and Responsibility), Ujamaa (Cooperative Economics), Nia (Purpose), Kuumba (Creativity), and Imani (Faith). The Nguzo Saba are reminders of the values and principles that are needed to build strong Black communities and preserve heritage and liberation for Black people.
Black Cooperation and Kwanzaa:
The fourth principle of Kwanzaa, Ujamaa, is a call to build and maintain our own stores, shops, and other businesses to profit from them together. It is a call to practice shared social wealth and the work necessary to achieve it. It is also a call for self-reliance in building, strengthening, and stewarding economics in our communities.
Session:
Come learn about Black Cooperation and Kwanzaa with Ms. Jewelean Jackson, Rekhet Si-Asar, and DejaJoelle. Ms. Jewelean Jackson and Rekhet Si-Asar will lead us through storytelling and place setting for the history and practices of Kwanzaa and connections to cooperatives and collectivist practices. DejaJoelle will guide us in a practice utilizing dance and movement for collective healing.
Speakers:
Ms. Jewelean Jackson, Rekhet Si-Asar, and DejaJoelle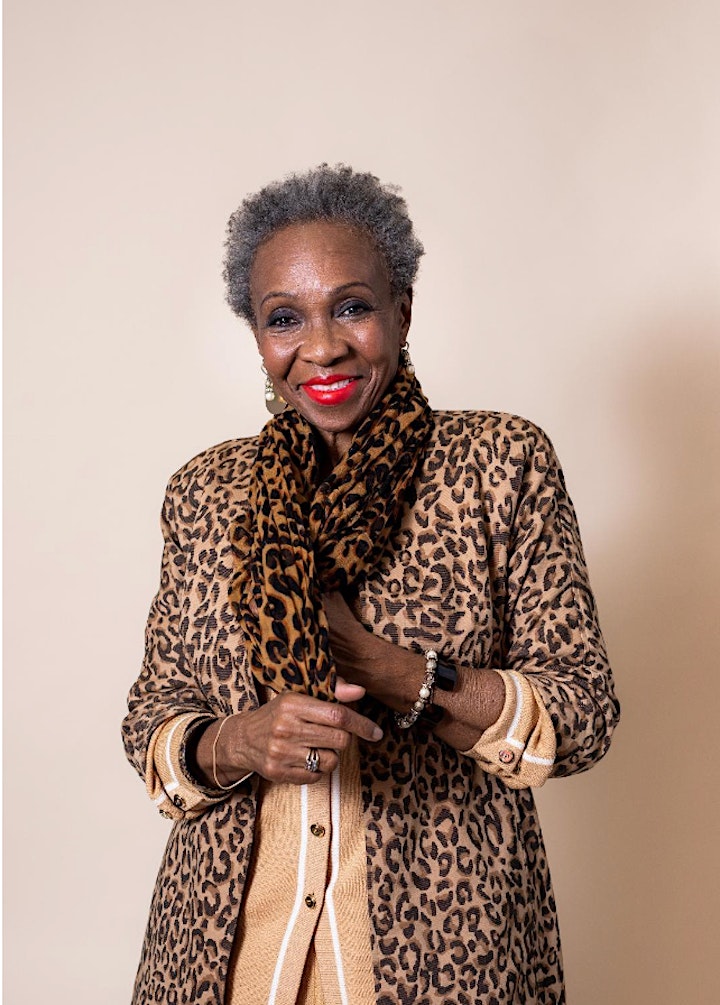 Ms. Jewelean Jackson
Jewelean Jackson is an Elder Community Servant, working toward the betterment of the universe beginning with her core family. Jackson is also a proponent of life-long learning, from cradle to grave, continues as a Very Involved Parent (VIP) to daughter, Thandisizwe and many other children of society. She is currently the Vegan Byy Nature Founding Project Director working to initiate the Inaugural Vegan Minnesota Children's Defense Fund Freedom School. Twin Cities Non Violence is an anti-violence endeavor that she embraces. Jackson recently had the honor of attending the 57th Anniversary March On Washington, as a member of the Josie R. Johnson Leadership Academy. She says, "I am the first Community University Health Care Center Black Chair, as I've chosen to put the bulk of my time and energy into changing health disparities toward BIPOC. My legacy lies in creating positive societal transformations".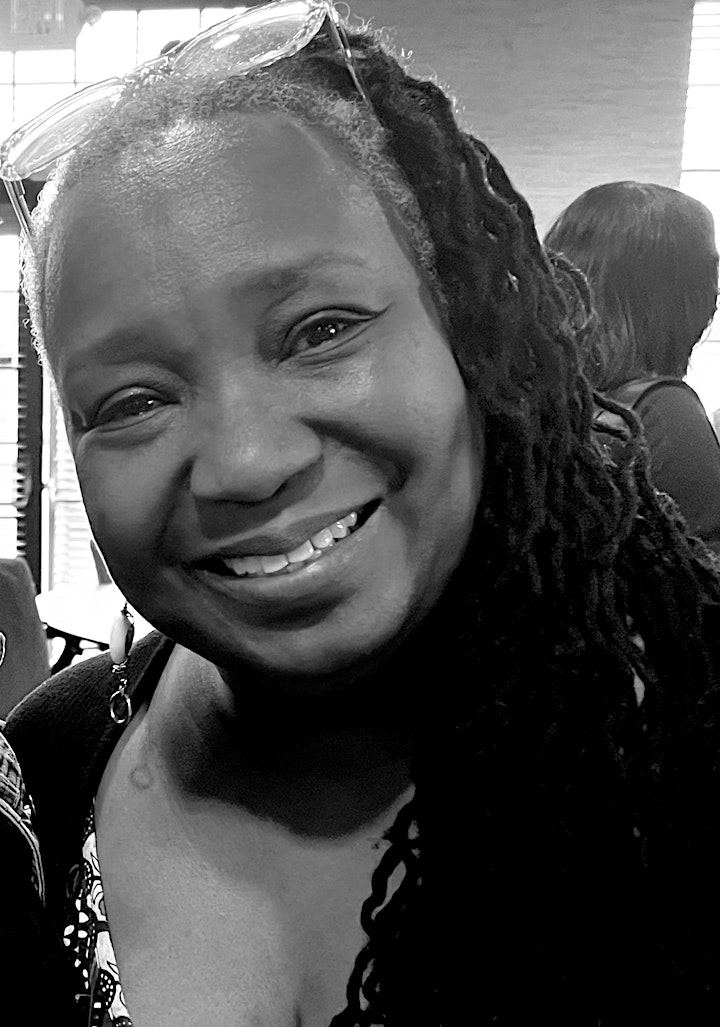 Rekhet Si-Asar
Rekhet has been a School Psychologist for over 25 years. She has attended the International Khepran Institute in Minneapolis where she studied African foundations of community development. She has also studied with Maulana Karenga at the Pan African Institute (The Organization Us). Rekhet is the co-founder of the Imhotep Science Academy and Initiatives, an African-centered K-8 educational STEM program that has existed for 24 years. Currently, Rekhet is the Executive Director of In Black Ink, a non-profit that seeks to create spaces where intergenerational stories about Minnesotans of African heritage can be shared, documented, and archived. Despite these endeavors, her family and community remain central to all she does. https://inblackink.org/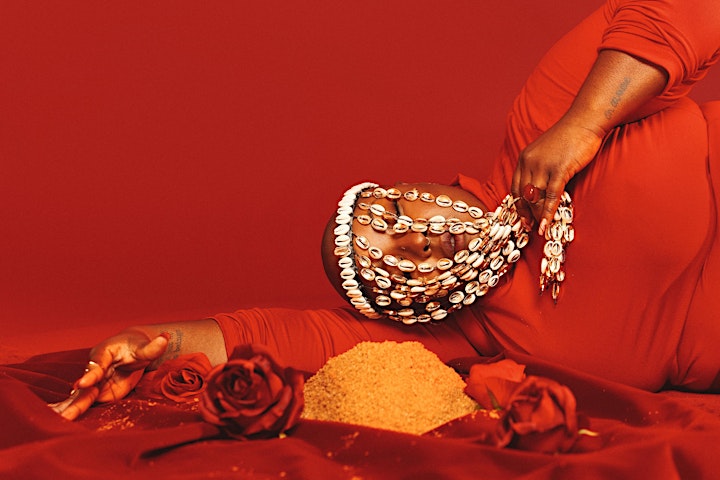 DejaJoelle
Healing Artist & Cultural Healing Curator; St. Paul, MN/Atlanta, GA
DejaJoelle is an African Centered - Healing Artist, Choreographer, Director, and Cultural Healing Curator. She believes Dance serves as our connection to ourselves, our communities, and our overall Divinity. DejaJoelle creates intentional spaces for Black, LGBTQ2, and Deaf community to discover their own practices toward Healing using Dance, Body Reclamation, and other Healing practices. As the world experiences collective hurt and grief, DejaJoelle trusts that our greatest act of REVOLUTION and REBELLION against hatred and corruption is Self-Love and Healing. As she refuses to fuel the fire of destruction and heinousness, she instead focuses her Art and energy on properly handling Black people who continue to be mishandled. www.dejajoelle.com
Photo Credit: Awa Mally