NSANZ Christchurch Chapter June Speaker Cafe with Steve Gurney - 'Rapport'

Friday, 30 June 2017 from 9:00 am to 12:00 pm (NZST)
Event Details
June Monthly Christchurch Chapter Speaker Cafe. 
Audience rapport as a speaker is critical:
As speakers, we all know that fulfilling feeling of connecting with an audience…. When we have them hanging off every word, intently watching our eyes and our body language to glean every morsel of information that we have to share. That true and authentic engagement is where the magic happens. It's so much more than just "buy-in" to your message; with true rapport, you can lead them persuasively once you have them.
We also know all too well when our rapport is lacking…. When our audience is distracted and disengaged…. Those times where we feel that loss of stage-power and presence…. That "feet-stuck-in molasses" inability to raise a laugh, let alone inspire them!.. So wouldn't it be so very useful to know how to improve your rapport?
Steve Gurney's workshop on speaker rapport :
Humans are hard-wired naturally to establish rapport, but it is usually at a sub-conscious level.
In this workshop we will explore how to develop rapport on purpose, exactly when, and where we want it.
We will explore and experiment; probe and practice the various types and forms of rapport, and most importantly how to create this audience connection this from the speaker's platform.
[You'll recall times when you have had great rapport with someone. You know the feeling when you're getting on really well with them.
You'll also be able to recall times when you're not getting that rapport that you'd like, and you wish that you could find a way to improve it!
This workshop will give you insight into how rapport works and how we can get the rapport we wish for more often, and in an ethical way. Rapport is something we automatically do as humans, and here you will learn skills to foster better rapport on purpose.
Rapport skills are useful in the workplace for better cooperation between colleagues, for better connecting with and understanding your clients, and of course rapport skills are very useful in your personal relationships.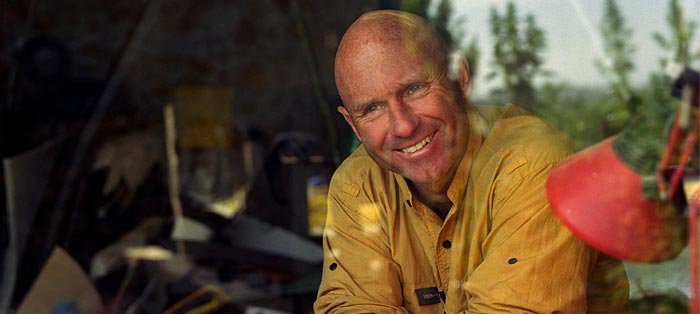 If you are an aspiring speaker, a professional speaker or anywhere inbetween on your journey to get there, this session will equip you with tips and practical advice on making your time on the stage memorable and impacting.
If you have any issues booking your ticket please contact the NSANZ Secretrary at secretary@nationalspeakers.org.nz
When & Where

Level 1, Unit 3
46 Acheron Drive
Riccarton
Christchurch, 0841
New Zealand

Friday, 30 June 2017 from 9:00 am to 12:00 pm (NZST)
Add to my calendar
Organiser
National Speakers Association of New Zealand
NSANZ is the premier association for New Zealanders who speak professionally and those who aspire to.
Our purpose is to help others to truly excel.
Our mission is to provide a community committed to excellence in the business of professional speaking.
Our vision is to see a world where our ideas give everyone the opportunity to excel.
Our members are experts in their fields and speak on a variety of topics at conferences, meetings and events in New Zealand and overseas.
NSANZ Christchurch Chapter June Speaker Cafe with Steve Gurney - 'Rapport'