NSANZ Auckland Chapter Meeting November 28th "Unforgettable:  The Art of Storytelling -  Dr Rich Allen on the power of stories"

Tuesday, 28 November 2017 from 19:00 to 21:30 (NZDT)
Event Details
NSANZ Auckland Monthly Meeting for November 2017. 
Unforgettable:  The Art of Storytelling - 
Dr Rich Allen on the power of stories
In a keynote you'll never forget, learn the secrets to powerful storytelling, ensuring people will be talking about your presentation for weeks afterwards. Learn how to embed key messages into compelling stories that resonate with your audience. Discover the power of your own mind – and how to deliberately weave highly memorable stories into every speaking opportunity. This surprising session just might change your presenting life.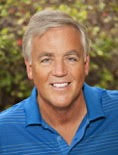 Dr. Rich Allen is a highly regarded educator and master trainer, with a Ph.D. in Educational Psychology. His cognitive learning theory research, which provided understanding on how the brain receives, processes, stores, and recalls information, forms the basis for his radical approach to teaching, presenting and facilitating for increased engagement for students of all ages.
In 30 years of taking his ideas around the world, he has changed the lives of thousands of educators and executives, by giving them practical new presentation and teaching techniques that massively increase personal effectiveness.
A former high school math and drama teacher, Rich was a Director and Lead Facilitator for SuperCamp, a 10-day accelerated learning program for teens, before focusing on teaching brain-based learning strategies to adults. He is the author of a number of best-selling books including: Trainsmart and HumanE Presentations. He currently resides in Sydney with his Australian wife and family.
Whether you are a new speaker or have been in the industry for quite some time, this meeting is for you! Come along for free as a member or free as a first, second and third time guest! We know that these meetings will connect you with some awesome people, rocking the speaking world as well as equip you with some new insights that will truly help your speaking business to excel!
If you have any issues booking your ticket please contact the NSANZ Secretrary at secretary@nationalspeakers.org.nz
When & Where

Quality Hotel Parnell
10-20 Gladstone Road
Auckland, Auckland 1052
New Zealand

Tuesday, 28 November 2017 from 19:00 to 21:30 (NZDT)
Add to my calendar
Organiser
NSANZ is the premier association for New Zealanders who speak professionally and those who aspire to.
Our purpose is to help others to truly excel.
Our mission is to provide a community committed to excellence in the business of professional speaking.
Our vision is to see a world where our ideas give everyone the opportunity to excel.
Our members are experts in their fields and speak on a variety of topics at conferences, meetings and events in New Zealand and overseas.