Please note that our Saturday, November 17th meeting will be held at Hampton Inn, 319 Speen St, Natick, MA from 8am to noon.
Main session begins at 9am
Coffee and Tea Service throughout the morning! 
Please eat before you come to the meeting!


Our Main Speaker begins at 9am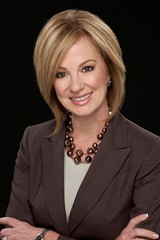 Suzanne Bates has never claimed to be an expert on sales, nor has she ever taught a sales course. But what she learned (the hard way), and later documented about sales success has enabled her to build a multi-million-dollar management consulting firm.
In this session you'll learn first that selling is not marketing. It is the act of talking with buyers, learning what they want, taking them through a sales process, and getting those contracts signed. Whether you love selling, consider it a necessary evil, or detest the whole dirty business, you'll walk away from our meeting with a great attitude and practical tools to avoid failure, and repeat success. Suzanne's goal is to help you make sales like breathing, so it just comes naturally!


In this session you'll learn how to:


Know your buyers and why they buy, so you use your limited time to land more business

Create a "Source Code" so you can speak intelligently about your unique offerings

Stop wasting time with people who are masquerading as buyers

Recognize sure signs a contract or deal has stalled, and what to do about it

How to know for sure when people are nodding yes, but really mean no

Understand what gets people to yes in your business, and how to repeat it

Come join us as Suzanne pulls back the curtain on her own sales process, and helps you document your own, so you learn what works for you, why, and how with less effort to double your sales.
Mary Cheyne
8 to 8:45am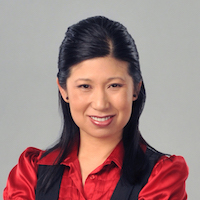 Drop the Performance – Can you be Real?

As a professional speaker, how much of your presentation is a "performance" versus you having a real conversation with the audience?
It can feel safe & comfortable to hide behind a well-rehearsed performance, but the cost is high. There stands an invisible wall between you & the audience and although there are elements of "showmanship" in any good talk, a depth of connection is hard to achieve without broadening & expressing your emotional range.
The problem is that many speakers, both new & seasoned alike, get caught up in the performance of their talk, and it lacks authenticity.
Especially in today's social-media centric world, where many people are getting trapped in projecting a false perfect image of themselves, what the audience craves is a real person.
The best speakers in the world are in touch with the nuances of their own emotions, and have the courage to be transparent, vulnerable and real.
In this talk, you will learn:
The most common barriers to being real & how to overcome them

How to be more real by tapping into your full emotional range &

move your audience to action

How to be aware of your internal dialogue so you can have stage "presence"

How to be yourself on stage without feeling like a fraud