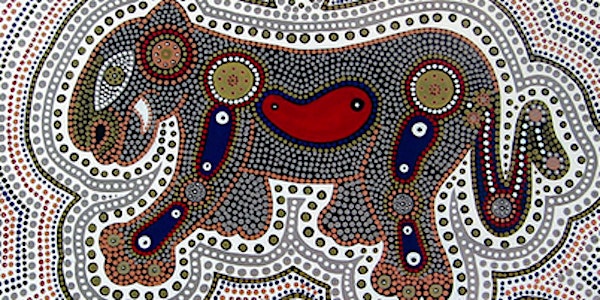 NRM PERKLATOR™ dei 7 free range music at BAIA™ Fine Art Show, Harlem (NYC)...
Event Information
Location
Faison Firehouse Theater
6 Hancock Place
New York, NY 10027
Description
NRM PERKULATOR™ Performance during BAIA Fine Art Show at the Faison Firehouse, Harlem (NYC)
Saturday, Oct 24, 2015 (7:00 PM and 9:00 PM)
dei 7 free range afro-latino music project reveals a story of how Afro-Americans and Latinos crossed paths in the cities during the 60s and 70s and found commonality in their music. For a moment this music ruled the streets in their communities. Aided by radio and television the rest of America was exposed to this bourgeoning cultural convergence. We will tell the story of this moment with various compositions. The music is hereby celebrated and utilized to narrate one of our defining 20th century experiences -- an African American / Latin Music and Art Experience. Participating artists include: Jay Rodriguez, Derin Young and special guest musicians and poets.
Jay Rodriguez is a Grammy Nominated Saxophonist, Flautist, Clarinetist, Film Composer, Producer and Arranger. Studying music since he was seven years of age, At age 13, Jay was featured as a guest soloist by Paquito D. Rivera at the famed Salsa Meets Jazz concerts at the then well known Village Gate. He went on to work with the well known Jazz and Latin artists like Wilfredo Vargas, Bross Townsend, Vincente Pacheco, Celia Cruz, Jose Alberto, Candido and many more.
Jay went on to study at the New School for Jazz and Contemporary Music at it's inception under a full scholarship and later co-founded the NYC phenomenon of the early 90's the Groove Collective. Jay has produced recorded and or arranged for such artists as, Elvis Costello, Medeski, Martin and Wood, Roy Hargrove, Fred Wesley, George Porter Jr, Teruo Nakamura, Bobby Sanabria, Musiq Soulchild, Natalie Cole, Little Louie Vega, Dennis Ferrer, Melissa Manchester, Film Directors Godfrey Reggio, Shawn Batey and Michele Stephenson, Mino Cinelu, Alex Foster, Alex Blake, Patti Labelle, Sara Dash, Guru, DJ Nicodemus, DJ Premiere, Chucho Valdez, Victor Jones, Arturo O Farrill, Bernie Worrell, The Roots, The Mingus Big Band, Al Macdowell, Widespread Panic, Mike Clark, Kenny Barron, Dave Schools, Widespread Panic, Irakere, Mongo Santamaria, Eddie Palmieri, Selah Sue, Jerry Wonda, The Gil Evans Band, Celia Cruz, Doc Cheatham, Miles Davis, Prince amongst many. He has taught/lectured all over the world including the Royal Academy of Music in Denmark, Berlin, Estonia, Japan, University of Cairo, Uninorte in Colombia and Unam in Mexico.
Producer, songwriter and vocalist, Derin Young has been a performance artist since age four, working with her mother, appearing with such artists as legendary percussionist and bandleader, Baba Olatunji in the late 1960's in New York City. Since that time Derin has worked in the areas of multimedia, music, performance art and theatre. From her teens to her early 20s, Young worked in production, sound design and theater. In addition to working in advertising and film distribution, Young performed in Europe, Indian Ocean and Japan as a featured performer and with numerous musicians including, Lenny Kravitz with Vanessa Paradis, rock band, Living Colour and French rapper, MC Solaar, among others. Derin has also performed or recorded with international artists such as Samite, Gino Sitson and Sergio Vargas as well as with pop and rock groups such as PM Dawn and Rise Robots Rise. In the 80s and 90s as the leader of her own ensemble, Science and Ritual, Derin produced performances and was known for mixing of genres and blending experimental and traditional sounds. Continuing to move forward during the 2000s, Derin has performed with the dei 7 free range music project featuring guest musicians from Africa, the Caribbean, South America and the United States.
---
dei 7 free range music at 7 PM and 9 PM on Saturday, October 24, 2015. Admission: $20 per show -- purchase tickets for performances mentioned above. For additional programming at the BAIA™ FINE ART SHOW at the Faison Firehouse Theater (10//23 - 10/25) purchase Weekend Exhibition Pass ($20.00) for fine art exhibition and arts programming. Children admitted free accompanied by an adult. For general information call: 1.347.948.7308 -- For information on music perofrmances call 1.305.741.2017
Date and time
Location
Faison Firehouse Theater
6 Hancock Place
New York, NY 10027