Location
Ramada Plaza Suites and Conference Center
1635 42nd St S
Fargo, ND 58103
Description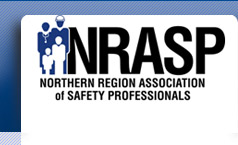 The NRASP Annual Safety Conference will be held on November 18 and 19 at the Ramada Plaza Suites in Fargo, ND. NRASP is a Fargo-Moorhead and surrounding areas non-profit volunteer organization that promotes health and safety.
We have 2 exceptional key note speakers again this year - David Teater and John Drebinger, Jr.

As always, excellent training opportunities will be provided in the breakout sessions.

NRASP Fall Conference continues to be an extreme value for you and your organization.

Networking with several vendors and other safety professionals is one of the many benefits of attending.

The NRASP conference is also a great opportunity for vendors to share information regarding your professional services and products.

We welcome involvement from sponsors of the event for supporting safety!
A block of rooms have been reserved at the Ramada for event attendees. Please contact the Ramada at 701-277-9000 and ask for the NRASP fall conference rate of $94 for a standard room and $114 for a two room suite. These rooms will be reserved until October 17.
To view course descriptions and biographies of our speakers, please visit http://bit.ly/1th8bCW. When registering for courses, you will need to choose a course for each time slot. If you will not be attending a course during that time, please choose "No course for this time slot".
If you are interested in a vendor booth at this event, the vendor set-up times are from 6:00 to 8:00 PM on Monday, November 17 and from 6:00 to 7:00 AM on Tuesday, November 18.
Vendor booth information and sponsorship opportunities can be found at www.NRASP.com. A complete list of course offerings will be posted at a later date.
From September 16nd thru the October 3rd, we will be offering an early bird registration special. Receive $10 off each ticket (excluding Vendor booth tickets) using promo code (NO SPACES ALLOWED): EarlyBird.