NRA Range Safety Officer (RSO) Certification Course

Multiple Dates
Event Details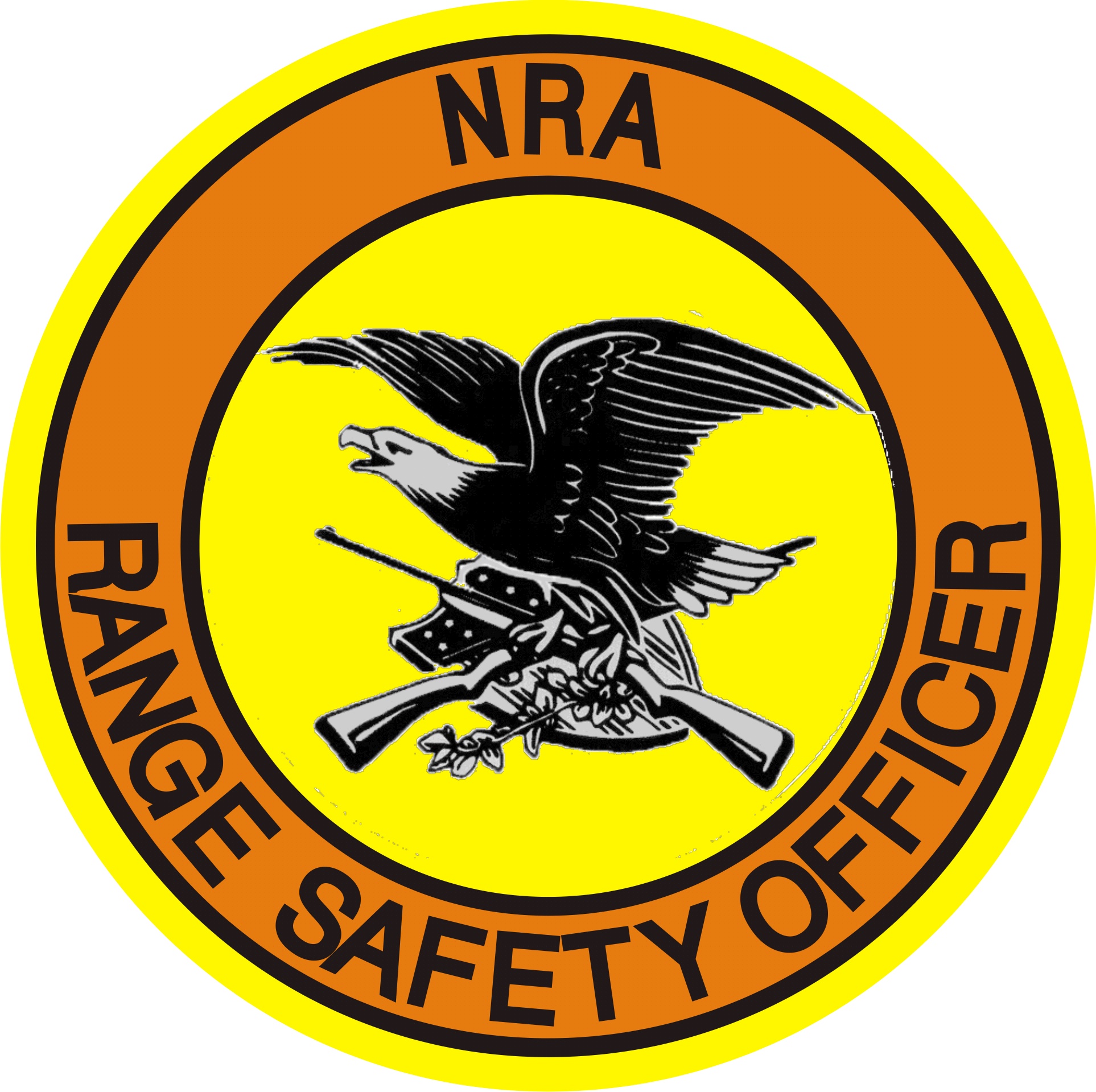 Range Safety Officer (RSO) Certification
This is a course designed to prepare experienced shooters to the basic duties of a Range Safety Officer (RSO). RSOs ensure that the users of a range follow range regulations in order to reduce property damage and personal injury. RSOs often have responsibilities to take action when circumstances require it. The RSO is the range's official on the firing line to ensure safety and to help shooters. Students will receive a student packet featuring a RSO handbook. This handbook is not available separately.
Many ranges seek out volunteer Range Safety Officers and the NRA developed this course to help ranges train those RSOs.
Becoming a Range Safety Officer is akin to becoming a NRA Certified Instructor, with much harder testing and the maintaining of a certification card with the NRA. A new RSO will need to pay $25 for processing of their card, and $5 annually to maintain the certification. RSOs are neither certified instructors or coaches.
Duration
Although the course can be completed as quickly as 9 hours, it often will take longer depending on the class size and the facilities at the range.
Course Goal
"To develop NRA Certified Range Safety Officers who possess the knowledge, skills, and attitudes essential to organizing, conducting, and supervising safe shooting activities and range operations".
Lessons
Introduction to the NRA Basic Range Safety Officer Course
The Role of the NRA Range Safety Officer and Range Standard Operating Procedures
Range Inspection and Range Rules
Range Safety Briefing
Emergency Procedures
Firearm Stoppages and Malfunctions
Test and Review
Course Completion Students will receive feedback on the practical exercises conducted during the course. There is a short written test on the lesson material at the end of the course. A 90% score is required to obtain certification. In addition, certification will require mailing in the appropriate documents along with a $25 fee for processing to the NRA.
PREREQUISITES: NRA Range Safety Officers should be experienced shooters, involved in many aspects of target shooting, training and range supervision. The NRA encourages active shooters to learn more and become responsible for the safety of fellow shooters through this program. There will be practical exercises with all types of firearms in this course, even if a shooter's discipline does not require experience with those types.
Where

On-Sight Tactical Training Institute, Inc.
9450 Corkscrew Palms Circle
2nd Floor
Estero, 33928


Multiple Dates
Add to my calendar
Organizer
On-Sight Tactical Training Institute
On-Sight Tactical Training Institute delivers a full spectrum of specialized civilian defensive and law-enforcement tactical firearms training programs. Each course offered is tailored specifically to individual skill levels, and can be customized to meet personal goals.
For the novice, On-Sight offers NRA and non-NRA certification programs designed to introduce safe gun handling and basic marksmanship concepts while fostering an appreciation for defensive and sport shooting. For the proficient individual, On-Sight delivers advanced courses that integrate situational tactics with motor-skill reinforcement (MSR) exercises purposely designed to bring the student to a new level of both competitive and defensive preparedness.
In addition to an extensive array of firearms training programs, On-Sight also offers defensive tactics certification and re-certification curriculums for private security and law enforcement personnel in TASER, OCAP (Oleoresin Capsicum Aerosol Projector or 'pepper' spray), tactical baton and tactical handcuffing disciplines. Less-than-lethal defensive programs are also offered for civilians in TASER, OCAP, baton and kubaton.
On-Sight Tactical Training Institute's cadre of instructors includes currently-serving and former law-enforcement, military and public safety personnel. All of our trainers are certified in their respective fields and possess extensive real-world situational and command experience.
Contact our offices at (239) 247-5585 Visit http://www.ostti.com today for more information about our programs or our instructors, or call us at (239) 247-5585 to speak with a training specialist. 
NRA Range Safety Officer (RSO) Certification Course