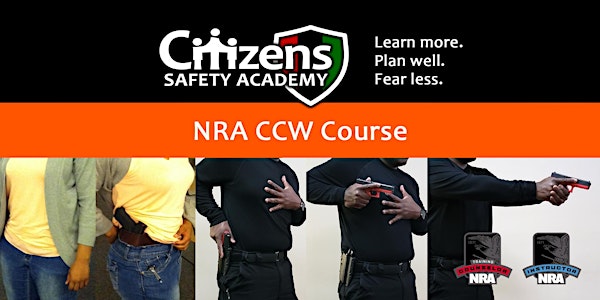 NRA Basic CCW Course (Private)
The NRA CCW course is specifically designed for those who intend to carry a concealed handgun outside the home.
When and where
Location
Citizens Safety Academy Private Facility Buford, GA 30519
About this event
About the Course
The goal of the NRA Basic CCW Course is to teach the basic knowledge, skills, and attitude necessary to carry a concealed pistol for personal protection. NRA Basic CCW is a newly-developed curriculum that builds on the fundamentals taught in the NRA Basics of Pistol Shooting Course and puts those skills into a defensive context for private citizens who carry concealed handguns.
The Basic CCW course is modular and can be adjusted to serve clients' needs. This version is a total of four hours long and includes only the modules on safety, holster basics, and live-fire. That amounts to roughly two hours of classroom instruction and two hours of work on the range. After a review of the safety rules, we'll focus solely on developing safe techniques for drawing from the holster. Students should already be familiar with basic marksmanship an safe gun-handling.
Students will need a quality defensive handgun, a properly-fitted defensive holster and belt, a concealment garment, and roughly 100 rounds of ammunition. Please contact us for questions about equipment requirements. 
Successful completion of this course is a prerequisite to attending the NRA Basic CCW Instructor Certification Course, which we are offering in conjunction with this class.
Closed Enrollment
Please note that this course was scheduled for a private group of pre-approved enrollees vetted by our local hosts, Defensive Specialties, LLC. Registration is by invitation only. If you are interested in this course but are not a part of the designated group, please contact Defensive Specialties (https://defensivespecialties.com/) to inquire about possibly being admitted. Thanks!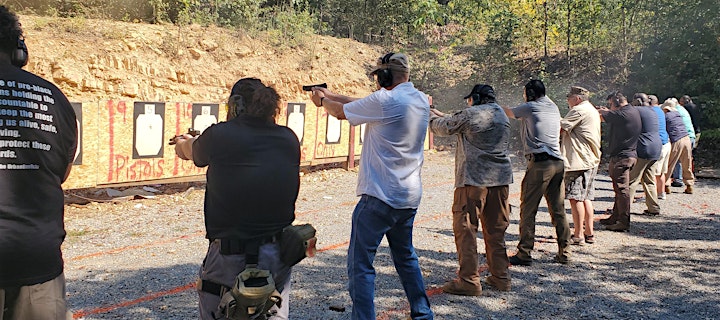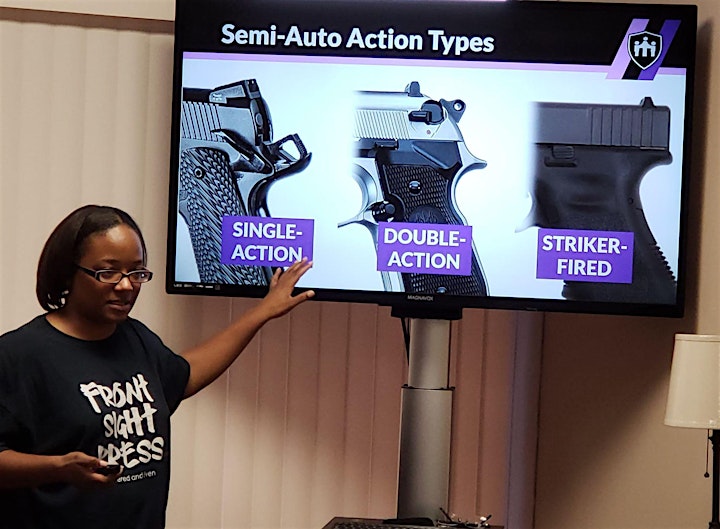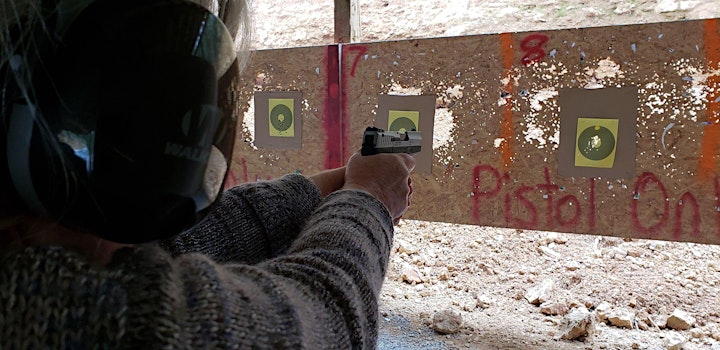 Note on Ammo:
We are mindful of the current ammunition shortage. We will do our very best to be conservative with ammo consumption throughout this course. The round count in the equipment list is a generous estimate, and we hope to avoid having to use all of it.