About this Event
With Special VIP Guest Terry Crews
Puzzlemaster Will Shortz and Wait Wait... Don't Tell Me! host Peter Sagal walk into a bar... No, it's not the start of a joke. It's the essence of Ask Me Another, a rambunctious hour that blends brainteasers and local pub trivia night with comedy and music. Host Ophira Eisenberg invites in-studio guests and listeners alike to stretch their noggins, tickle their funny bones, and enjoy witty banter and guitar riffs from house musician Jonathan Coulton. For an hour, listeners can play along as Eisenberg puts questions to a rotating band of puzzle gurus, audience members and special mystery guests, who then takes a turn in the contestant's chair facing trivia games written especially for him or her. What you'll hear resembles the casual intimacy of game night at a friend's house: one where scores are forgotten in favor of hilarious gaffes.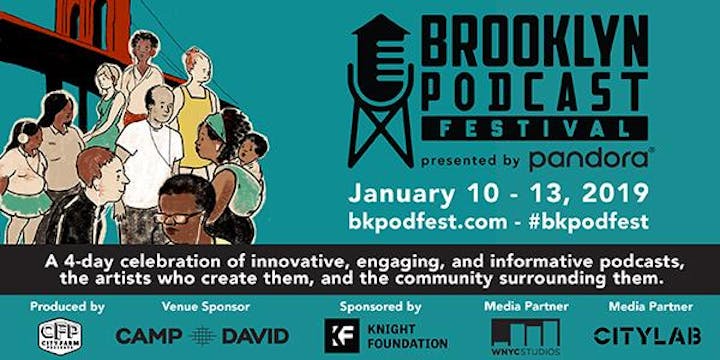 About the Brooklyn Podcast Festival
The Brooklyn Podcast Festival is presented by Pandora. WNYC Studios is a media partner of the Brooklyn Podcast Festival.
Launched in 2017, the Brooklyn Podcast Festival is a celebration of innovative, engaging, and informative podcasts of all genres, the artists who create them, and the community surrounding them. The Festival gives audiences the opportunity to see their favorite podcasts live and a chance to discover new and up and coming shows.